Fake Boulder scientist Mark Serreze, lying again to the fake news New York Times.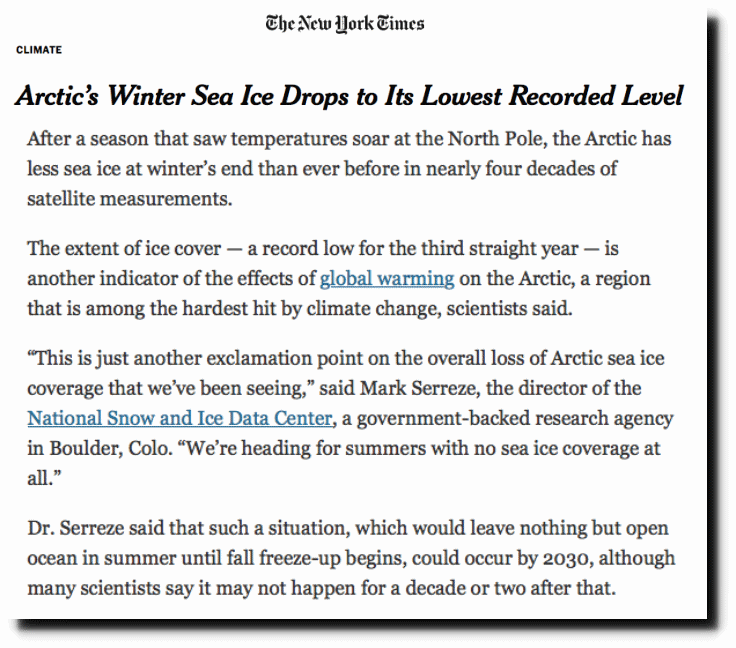 Arctic's Winter Sea Ice Drops to Its Lowest Recorded Level – The New York Times
Serreze' own data shows that there was less ice at the 2006 maximum, which also had the highest summer minimum. By contrast, 2012 had the highest maximum and lowest minimum. High winter maximum extent is primarily an indication that the ice is spread thin.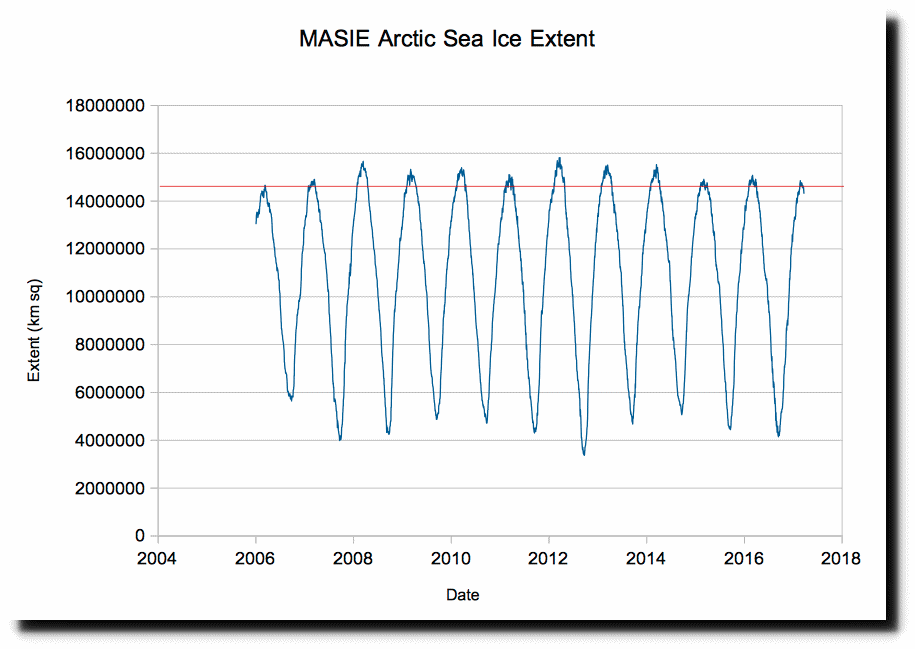 masie_4km_allyears_extent_sqkm.csv
Mark has a long history spreading climate BS.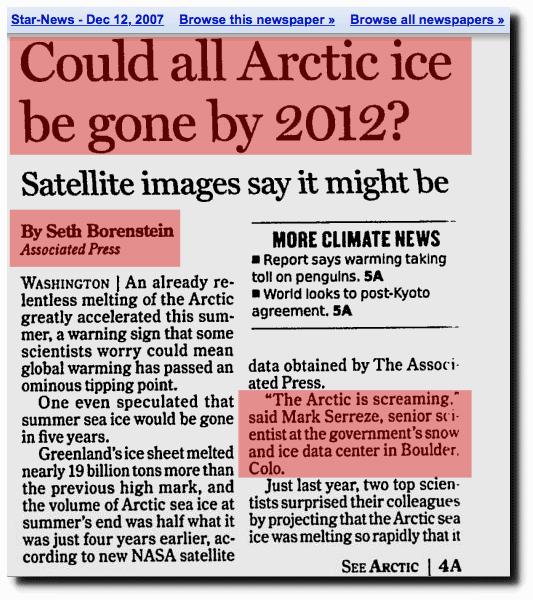 Star-News – Google News Archive Search
Last year he told the ship of fools that they could sail to the North Pole.

After unusual Arctic storms, sea ice coverage in region is plummeting
In 2008, Serreze inspired Lewis Pugh to try to kayak to the North Pole.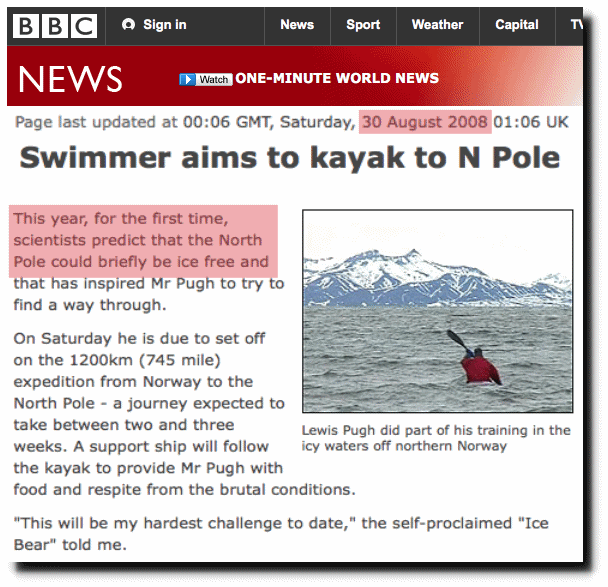 BBC NEWS | UK | Swimmer aims to kayak to N Pole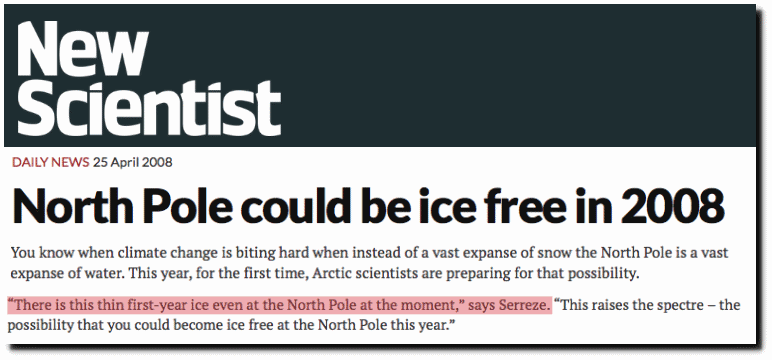 North Pole could be ice free in 2008 | New Scientist
Serreze started his idiocy ten years ago.

Scientists: 'Arctic Is Screaming,' Global Warming May Have Passed Tipping Point | Fox News
There has been no trend in Arctic sea ice extent over the past decade.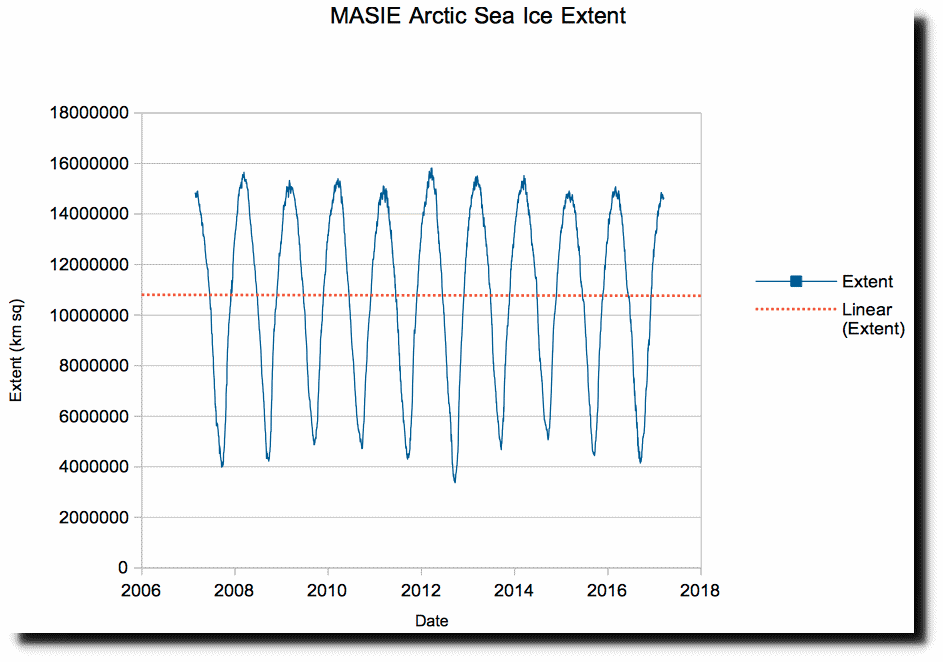 Twenty-five years ago Serreze was an honest scientist, but the lure of fake global warming news funding apparently got to him.