According to our top scientists, all 1,196 Maldives Islands will drown in the next six months. So far their prediction is 0/1196 – about par for climate scientists.
They also said the Maldives would run out of water by 1992.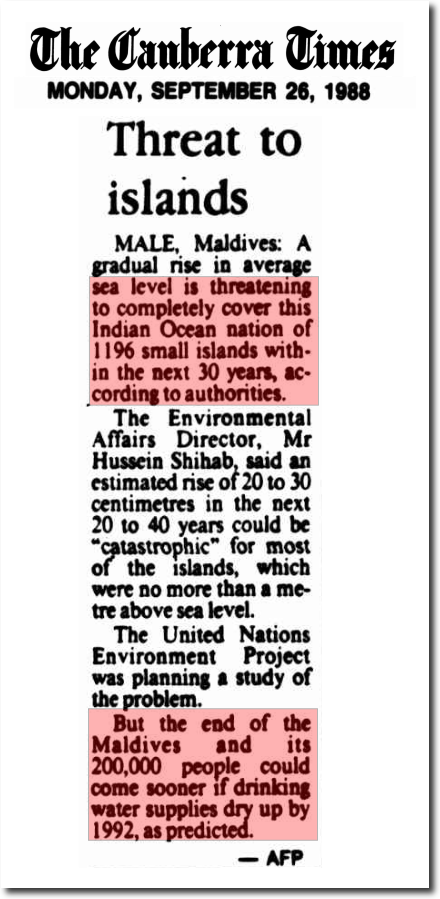 26 Sep 1988 – Threat to islands 
Live conditions look brutal there.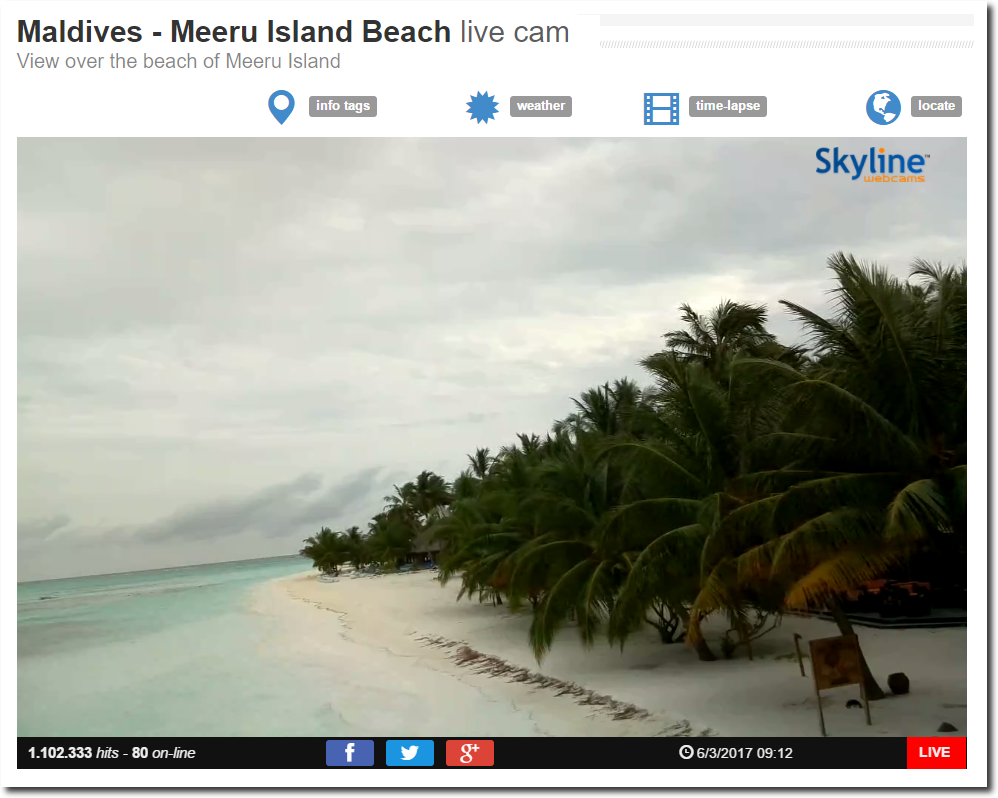 Live Cam Maldives – Meeru Island Beach
Climate experts don't know anything about anything. They are paid political hacks.