"Early in life I had noticed that no event is ever correctly reported in a newspaper."

– George Orwell
The US used to be very hot on June 28, but temperatures on this date have plummeted over the last century. Two of the three coolest June 28th's have occurred since 2004.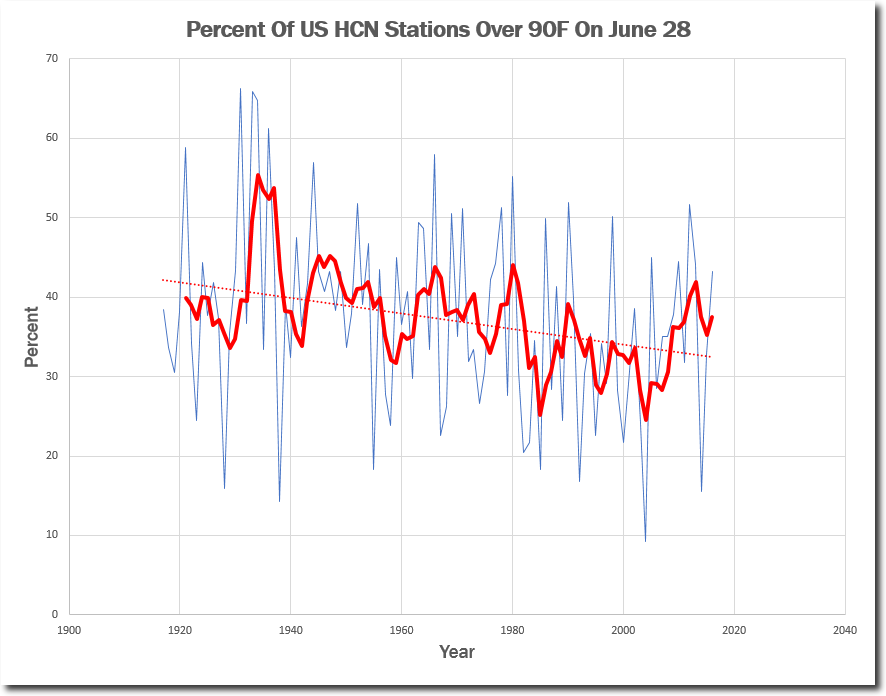 The most widespread heat occurred in 1901 with 90 degrees coast to coast and temperatures reaching 122 degrees in Arizona, 109 in Wisconsin, 103 degrees in Michigan, and 98 degrees in Maine.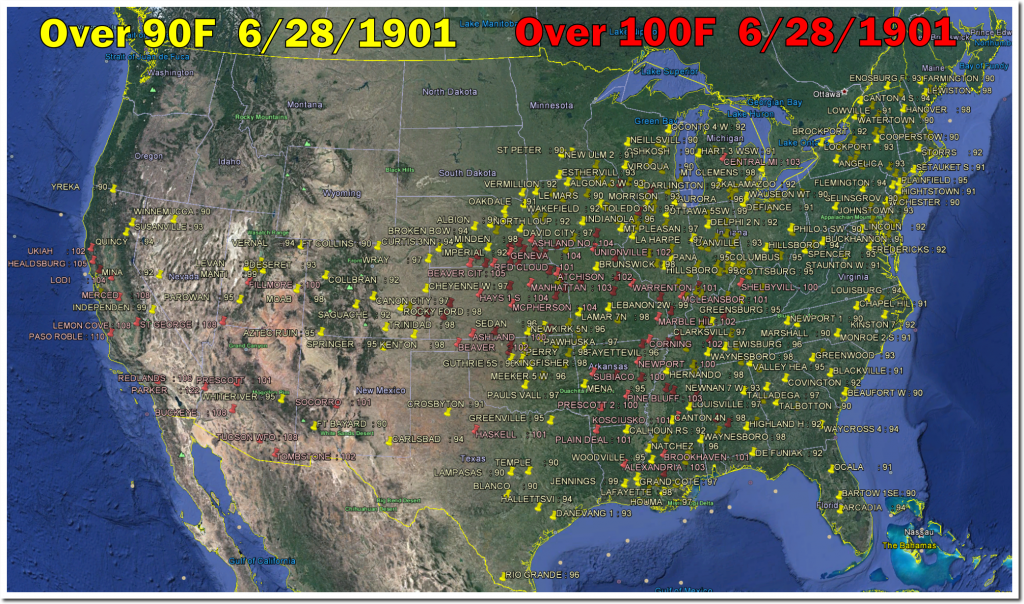 On this date in 1931, there were 100 degree temperatures coast to coast.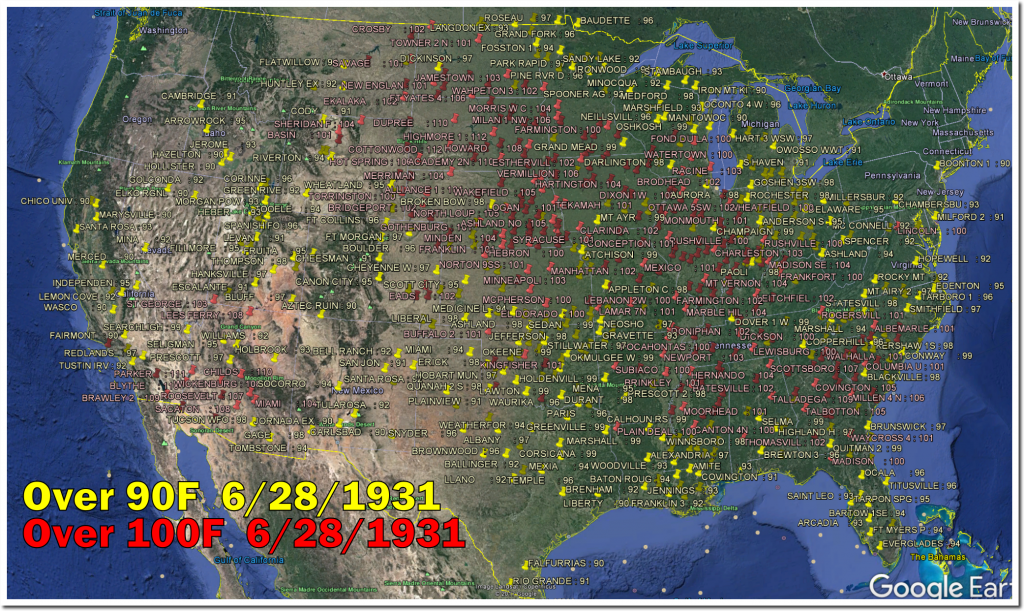 On this date in 1980, Oklahoma reached 117 degrees, Texas reached 116 degrees, and Kansas was 110 degrees.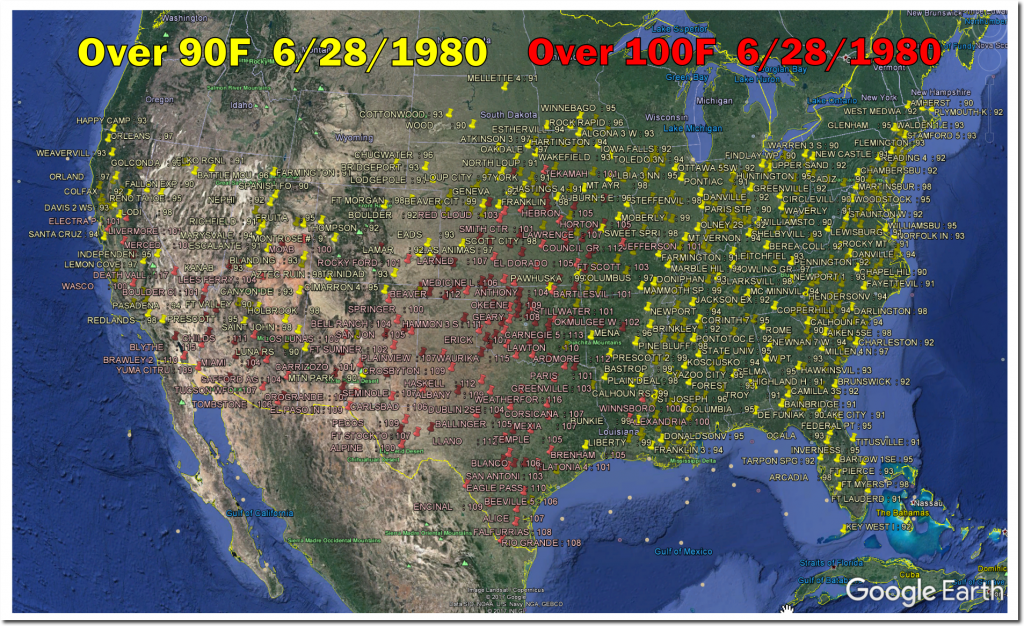 Climate fraudsters at the Weather Channel, Climate Central, etc. say that US summers are getting hotter. The exact opposite is true. US summer temperatures have cooled dramatically over the past century.