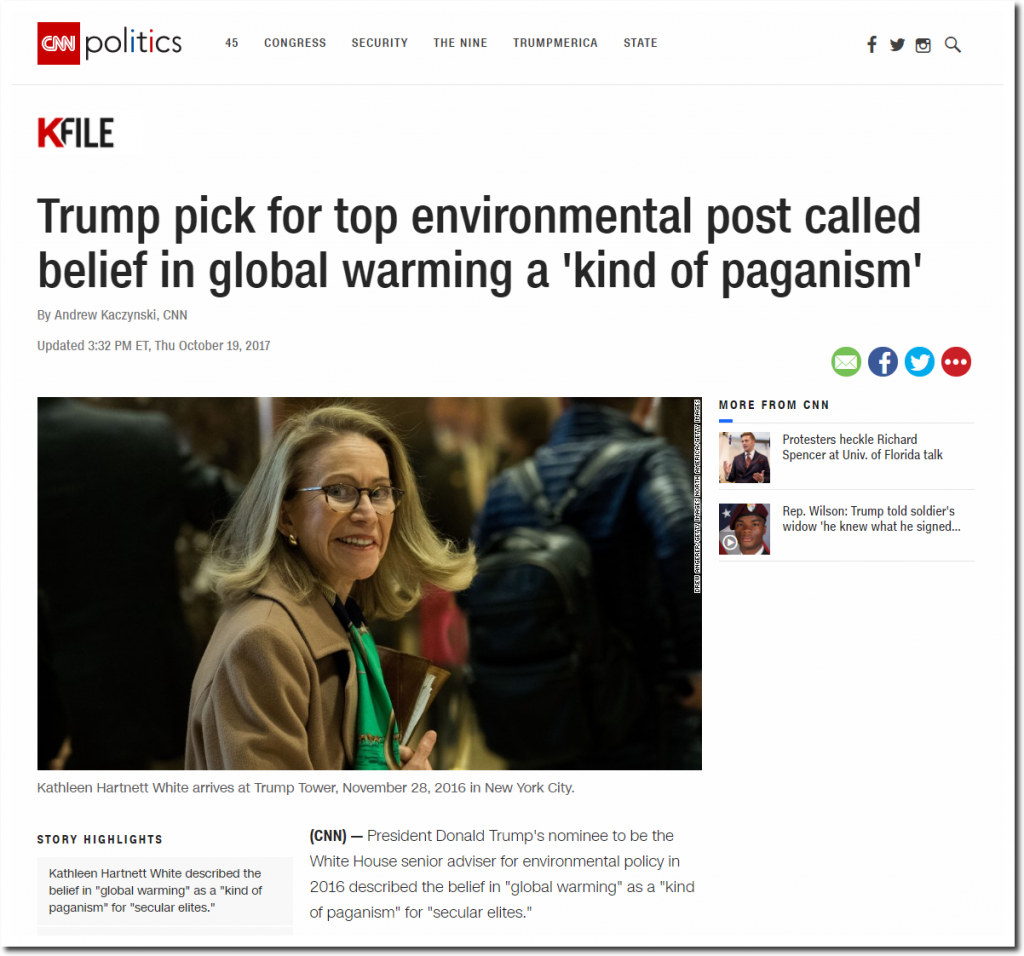 Trump pick for top environmental post called belief in global warming a 'kind of paganism' – CNNPolitics
I moderated a panel at CPAC which included Kathleen, and spent some time with her later. She is an incredibly competent and well qualified choice – having headed up the second largest environmental protection agency in the world – the Texas Commission on Environmental Quality.
Great job President Trump!