I wrote this post in 2010.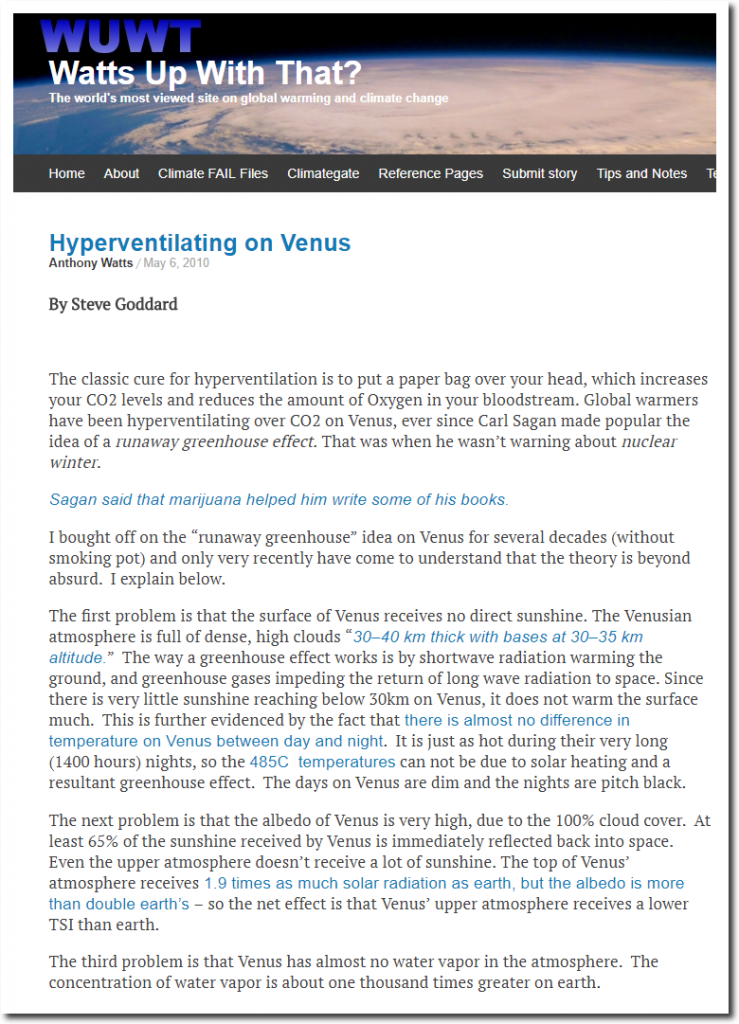 Hyperventilating on Venus | Watts Up With That?
Here was Lubos' response.
I had to independently agree with the broad and important conclusion – after some checks and self-corrections – and I will try to convince you about the conclusion. This conclusion does mean that people like Carl Sagan, James Hansen, and others who have been using Venus as the model for the Earth's greenhouse effect were wrong even morally.