The Berkeley Earth "lead scientist" spreading more propaganda on Twitter.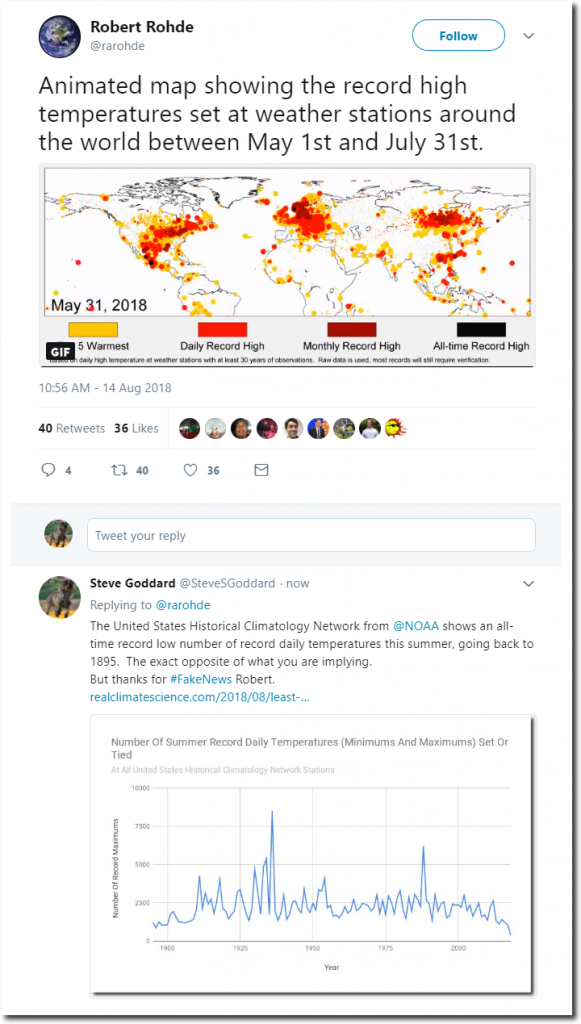 Robert Rohde on Twitter: "Animated map showing the record high temperatures set at weather stations around the world between May 1st and July 31st.… https://t.co/kncXjn421w"
Berkeley Earth is run by a fraudster who claimed to be a climate skeptic – in order to obtain funding.
I would love to believe that the results of Mann et al. are correct, and that the last few years have been the warmest in a millennium.
Medieval Global Warming – MIT Technology Review
I was never a skeptic
Richard Muller, Climate Researcher, Navigates The Volatile Line Between Science And Skepticism | HuffPost