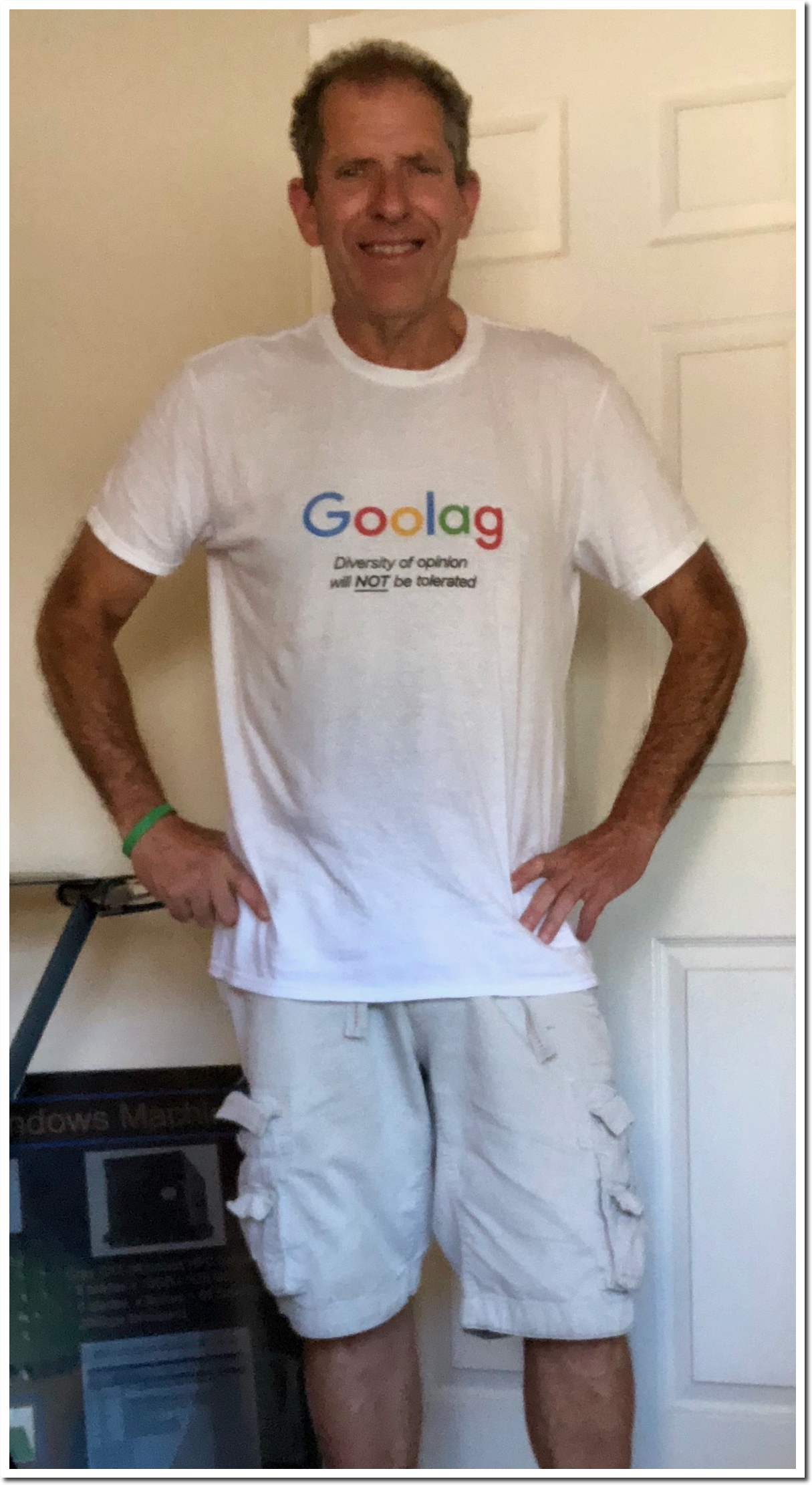 Ten years ago this week, I wrote an article in The Register titled "Arctic ice refuses to melt as ordered.
Arctic ice refuses to melt as ordered • The Register
All of the world's leading experts were predicting the North Pole or the entire Arctic would be ice-free between 2008 and 2018.
Serreze and Borenstein in 2008, ice-free North Pole.
28 Jun 2008, Page 8 – Southern Illinoisan
Hansen and Borenstein in 2008, ice-free Arctic.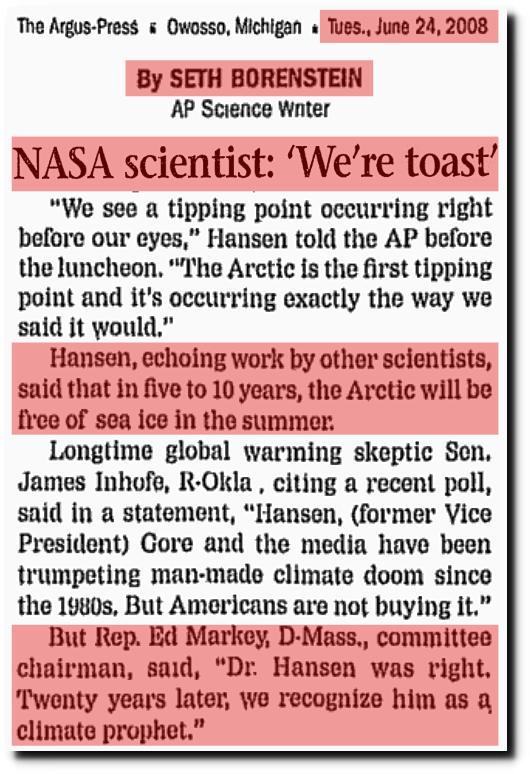 The Argus-Press – Google News Archive Search
National Geographic has recently deleted this gem.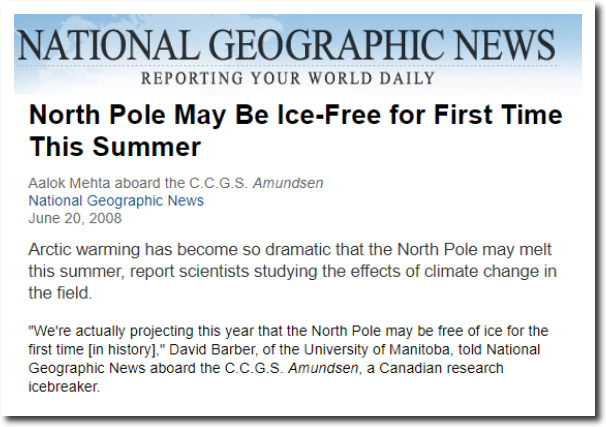 North Pole May Be Ice-Free for First Time This Summer
Ice-free Arctic in 2008.
Expert: Arctic polar cap may disappear this summer_English_Xinhua
Mark Serreze said the Arctic is screaming.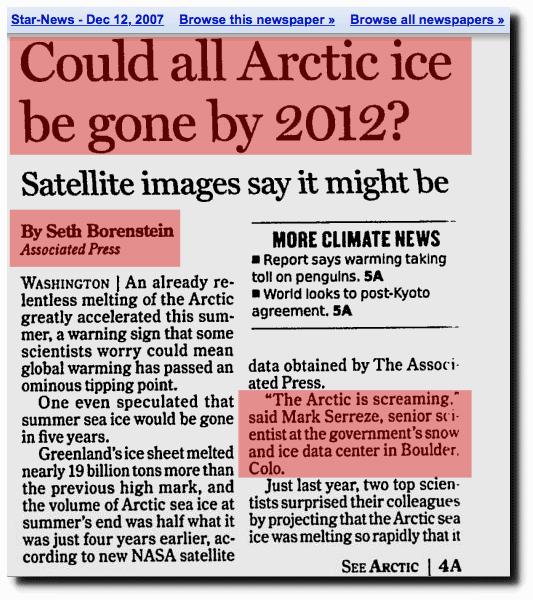 Star-News – Google News Archive Search
Ten years later, Serreze, Borenstein, Flannery and the New York Times are still pimping the exact same BS, and wondering why nobody is listening to them.
Will we see an ice-free North Pole in 2018?

On the phone with Serreze, the veteran journalist Seth Borenstein lamented, "How many times can a journalist report on what is happening in the Arctic before it becomes so repetitive that people lose interest?"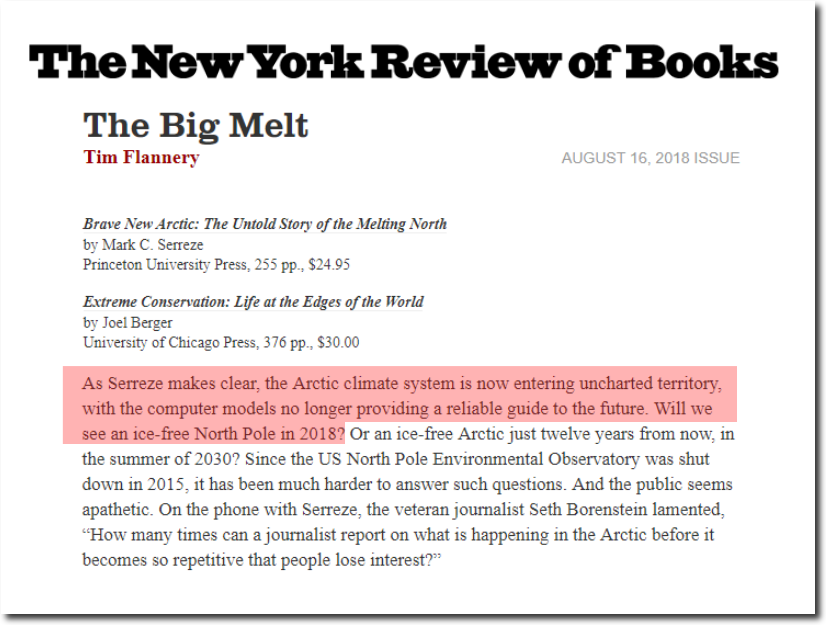 The Big Melt | by Tim Flannery | The New York Review of Books
The area of the Arctic covered with thick sea ice has expanded vastly since I wrote my article ten years ago, and sea ice volume is fourth highest for the date since 2003.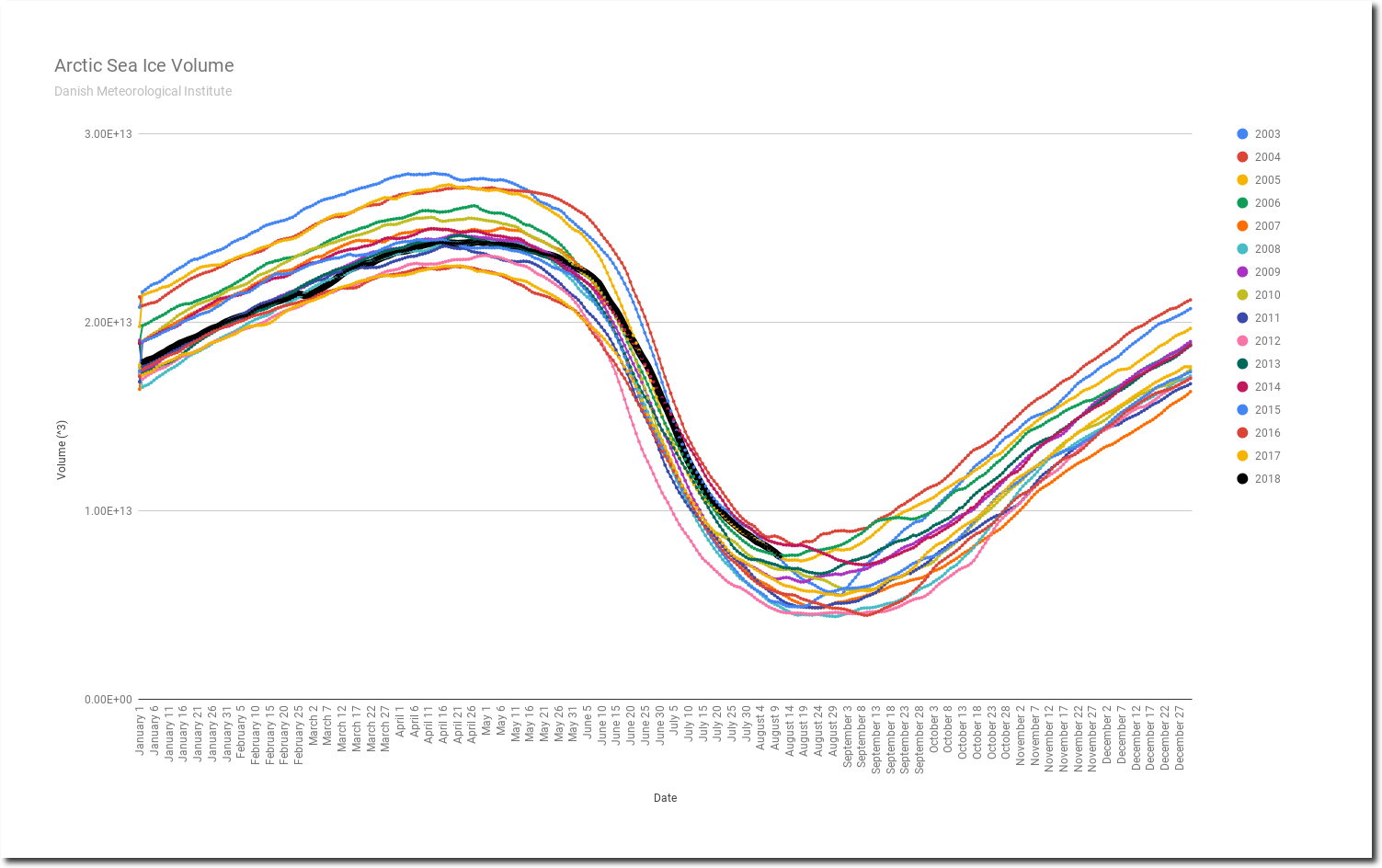 I was correct ten years ago, and all the experts were wrong. So Google and YouTube accuse me of spreading misinformation, while they promote the people who spread the same nonsense year after year after year.
But that is what fake news is all about.
Ages-Old Icecap at North Pole Is Now Liquid, Scientists Find – The New York Times