CNN is very angry about the defeat of ISIS, ambassadors not being murdered in spontaneous YouTube protests, peace with North Korea, the end of the Cold War, the booming economy, peace on the streets of America, no cities being burned, the lack of racial strife ….  They miss the good old days of Obama/Hillary … when every day was an actual crisis.
And now they are hysterical about an actual competent scientist working in government, and an "impeachable Trump tweet."
His public stance on climate change is in opposition to near universally accepted science.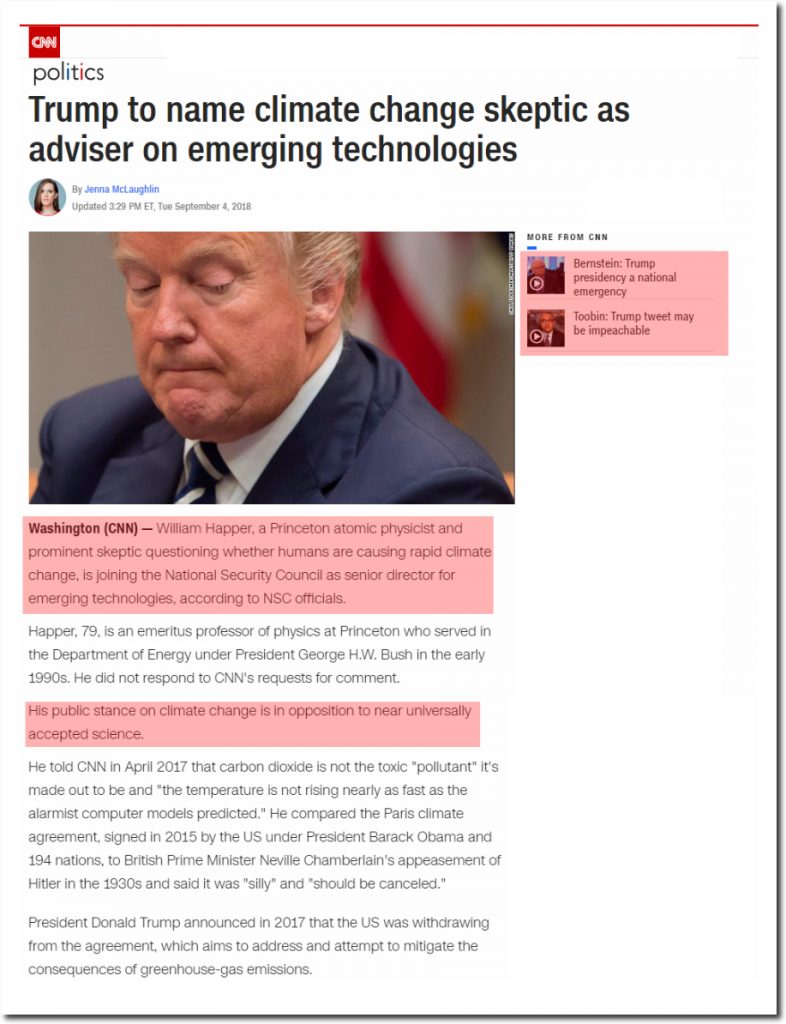 Trump to name climate change skeptic as emerging tech adviser – CNNPolitics
That is Dr. Happer on the right in front of Albert Einstein's house last March. Global warming was hitting us very hard that day.