Alpine glaciers rapidly shrank  during the twenty years prior to 1902.
16 Aug 1902 – Alpine Glaciers Disappearing. – Trove
NASA says earth was cooling, and very cold during that time.
NASA also says shrinking glaciers are proof of global warming.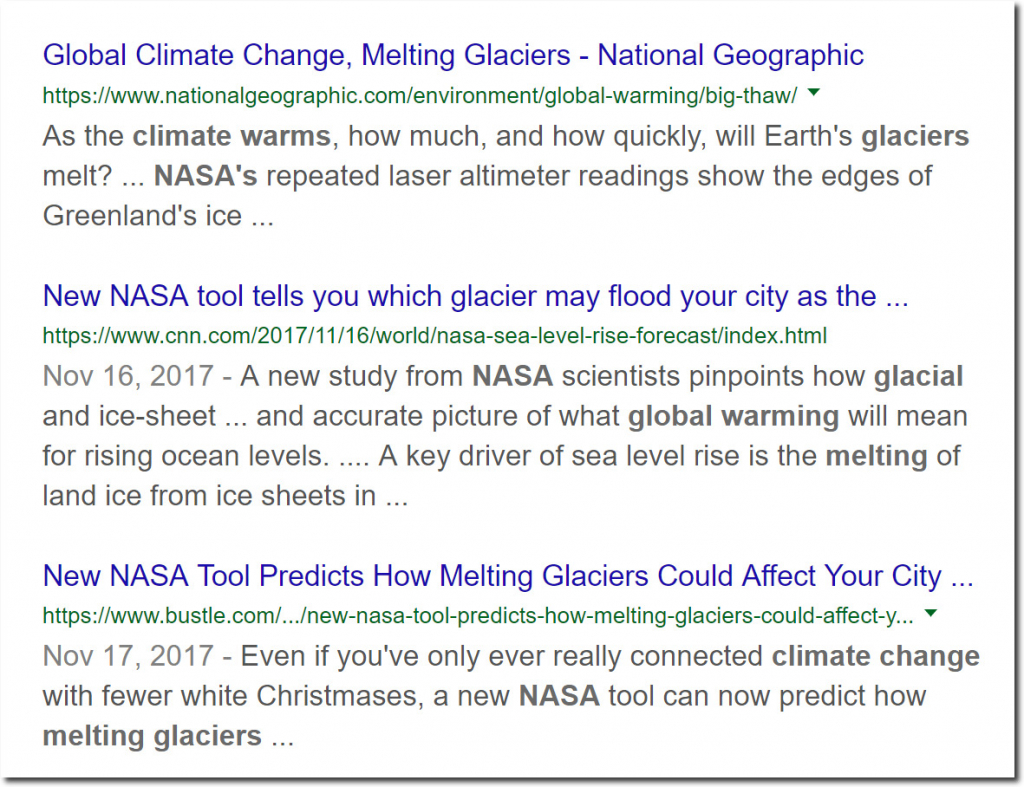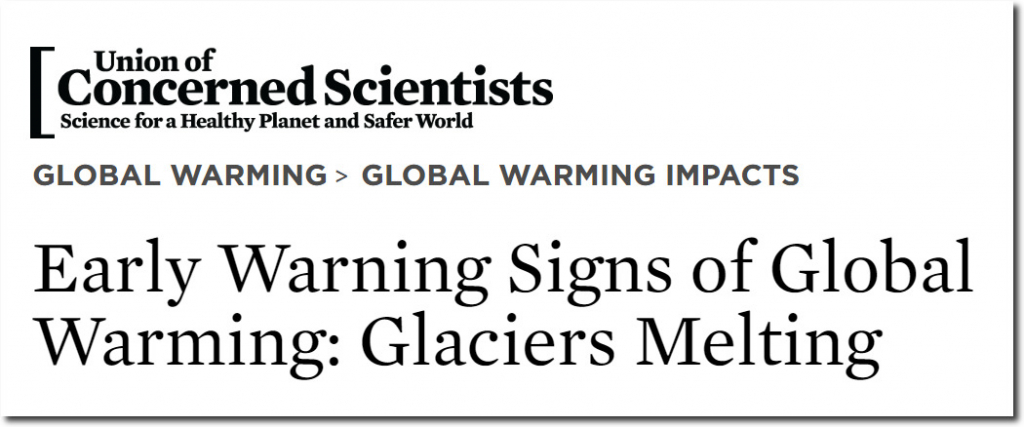 Early Warning Signs of Global Warming: Glaciers Melting | Union of Concerned Scientists
Global warming and global cooling both cause glaciers to melt.  Because, science.
Experts say Glacier National Park will be ice-free by 1948.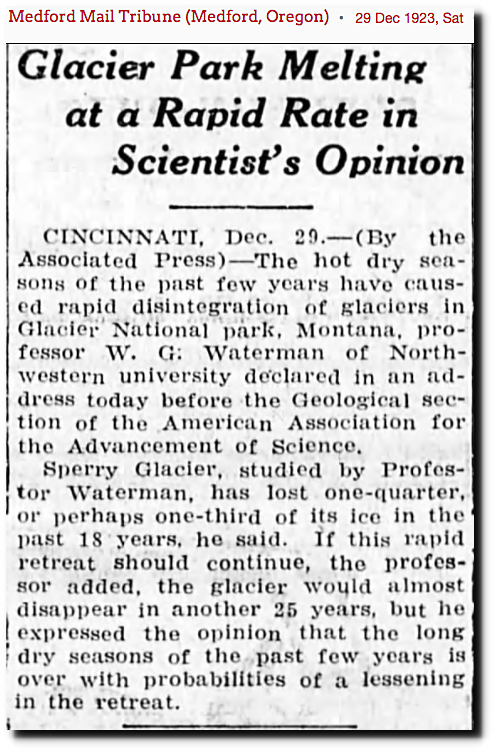 29 Dec 1923, Page 5 – at Newspapers.com
And 2002
05 Mar 1952, Page 1 – The Post-Standard at Newspapers.com
And 2020
No More Glaciers in Glacier National Park by 2020?
And 2044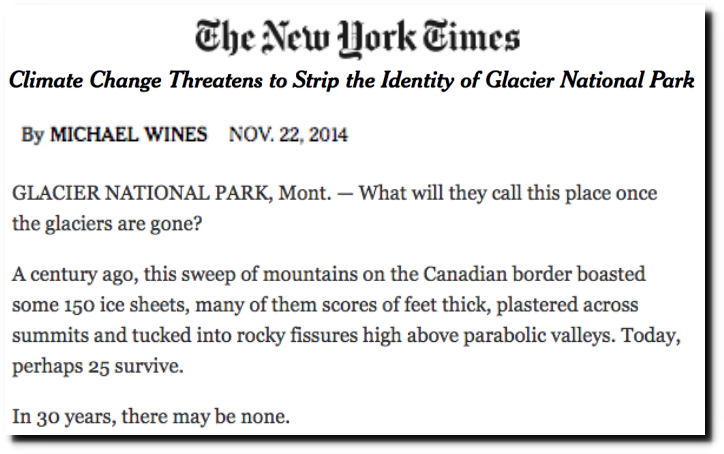 Climate Change Threatens to Strip the Identity of Glacier National Park – The New York Times