Climate scientists want to pollute the atmosphere in order to prevent extreme weather.
Sun-dimming aerosols could curb global warming – CNN
They know this will work, because they say people tried this experiment in 1974.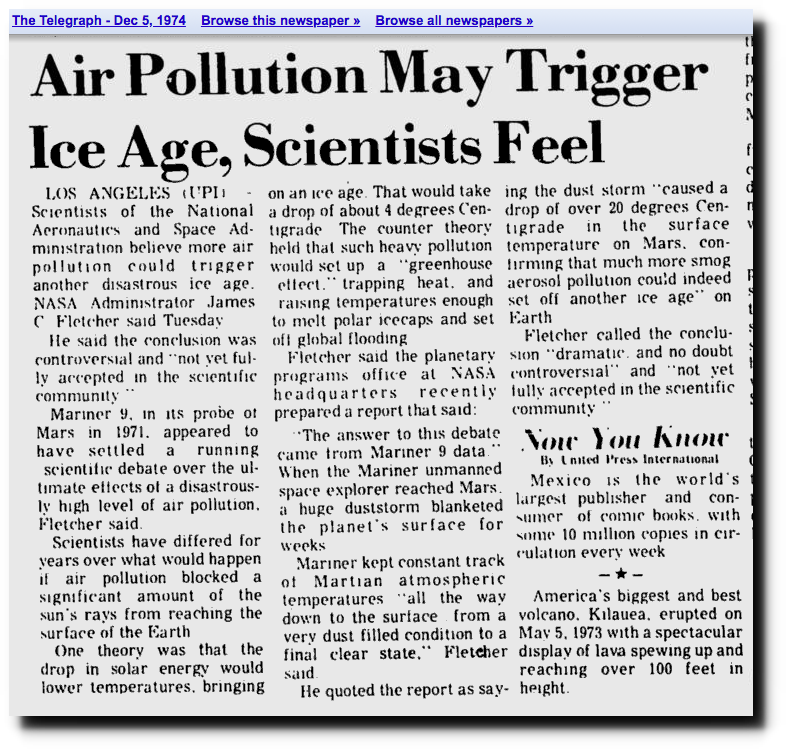 The Telegraph – Google News Archive Search
So how did that 1974 experiment work out?
The worst tornado outbreak in US history.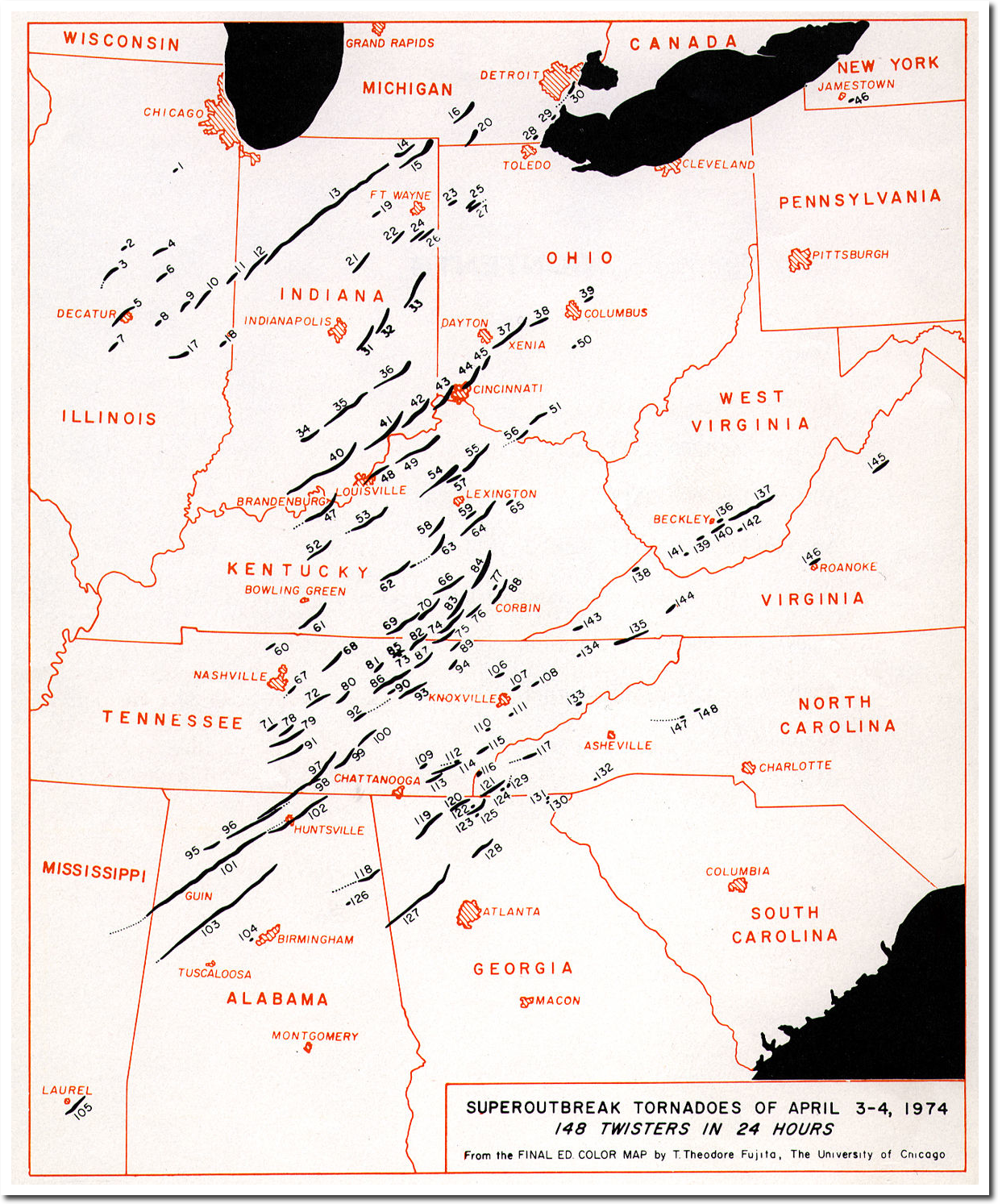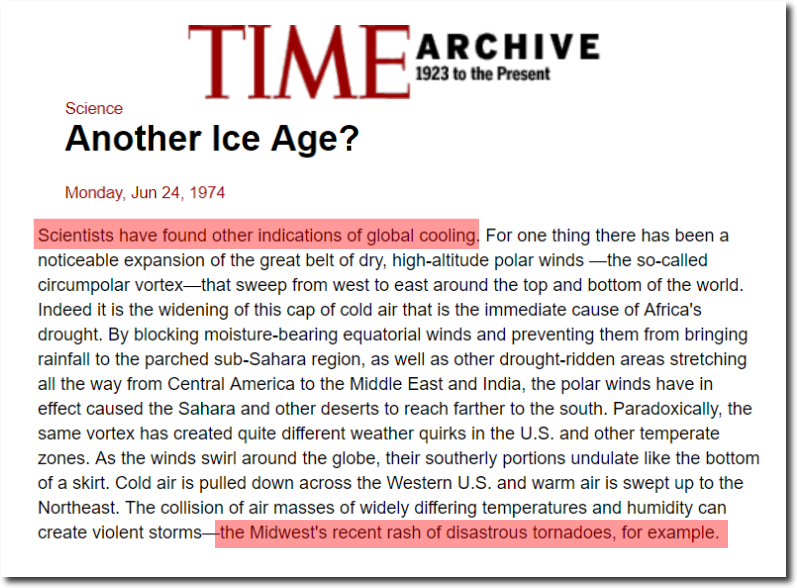 TIME Magazine Archive Article — Another Ice Age? — Jun. 24, 1974
On Christmas Day, 1974 – at the peak of the ice age scare – winds from category 4 Cyclone Tracy destroyed 90% of the homes in Darwin, Australia.
The worst monsoon flooding in Bangladesh history also occurred in 1974.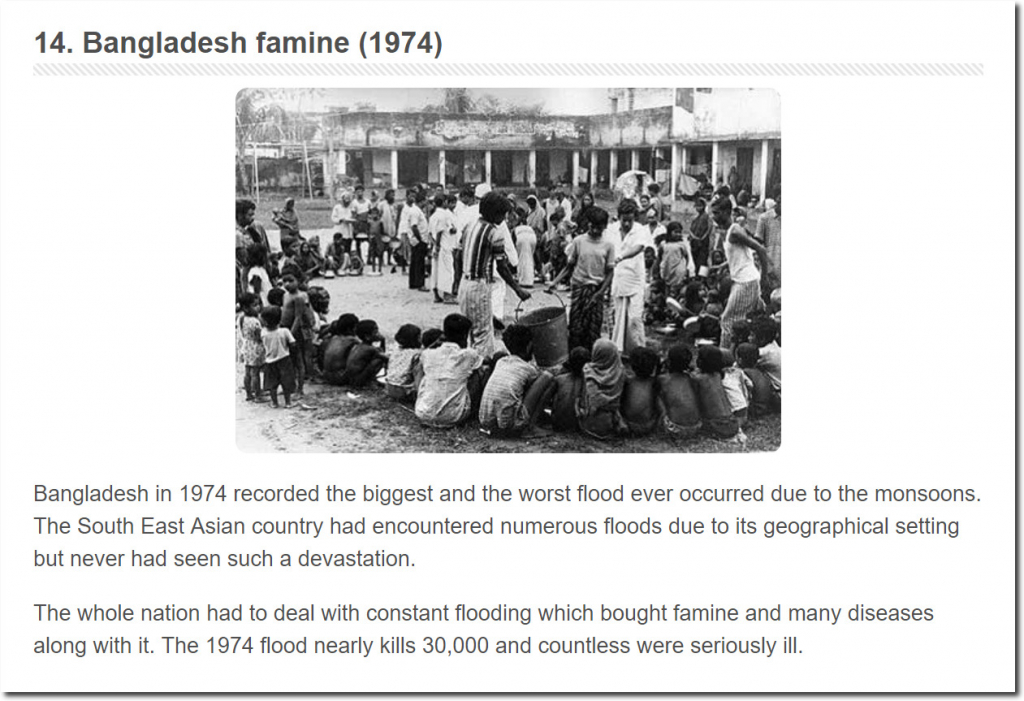 15 Biggest and Worst Floods Ever in History – RankRed
What could possibly go wrong with the experiment? Other than frozen people, tornadoes, hurricanes and flooding. And of course, reduced sunlight for people relying on solar generated electricity.