Desperate conditions today in the Maldives.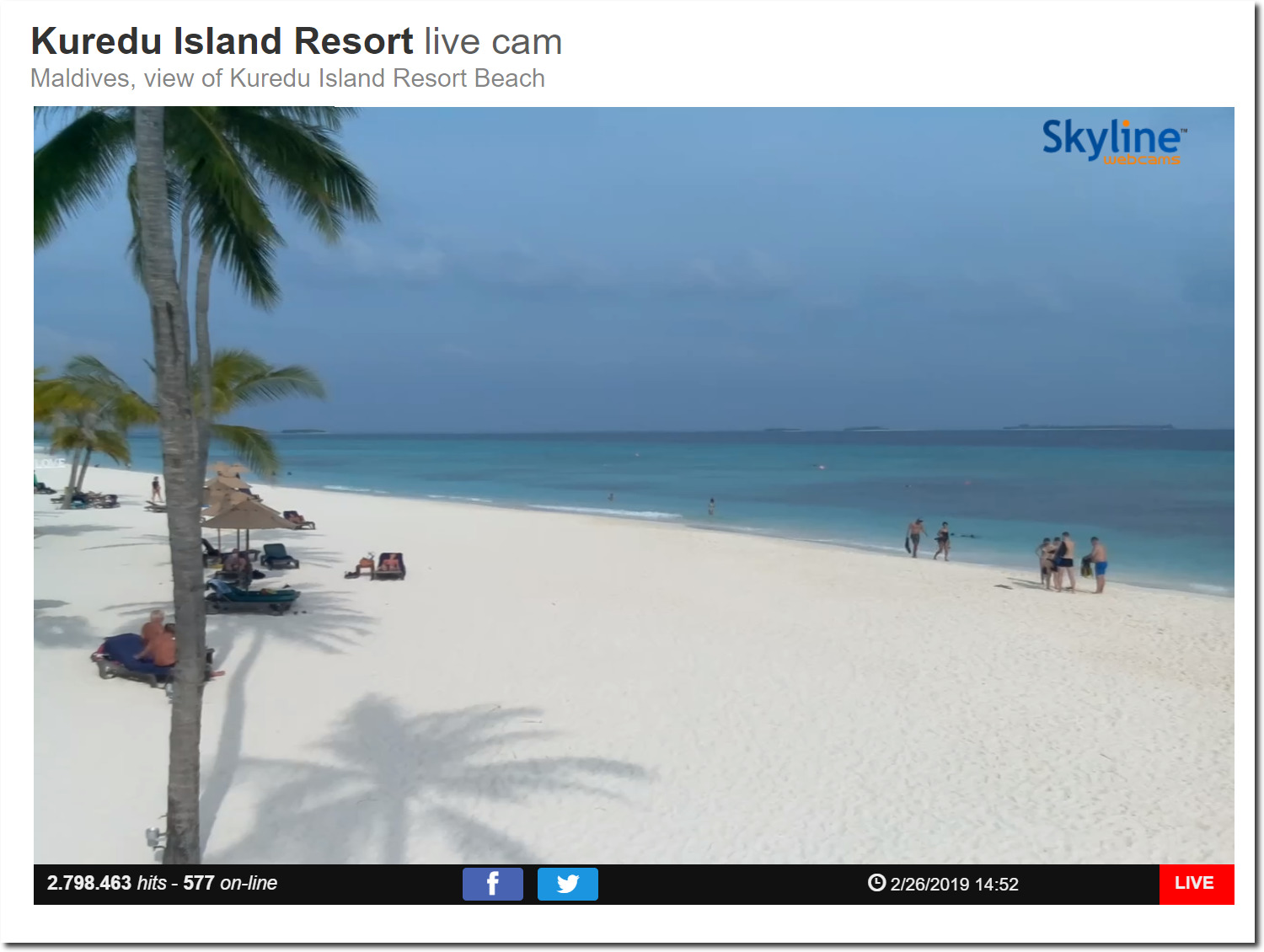 The Maldives, which experts predicted would disappear beneath the seas last year, is going to drown again.  And the picture below proves it.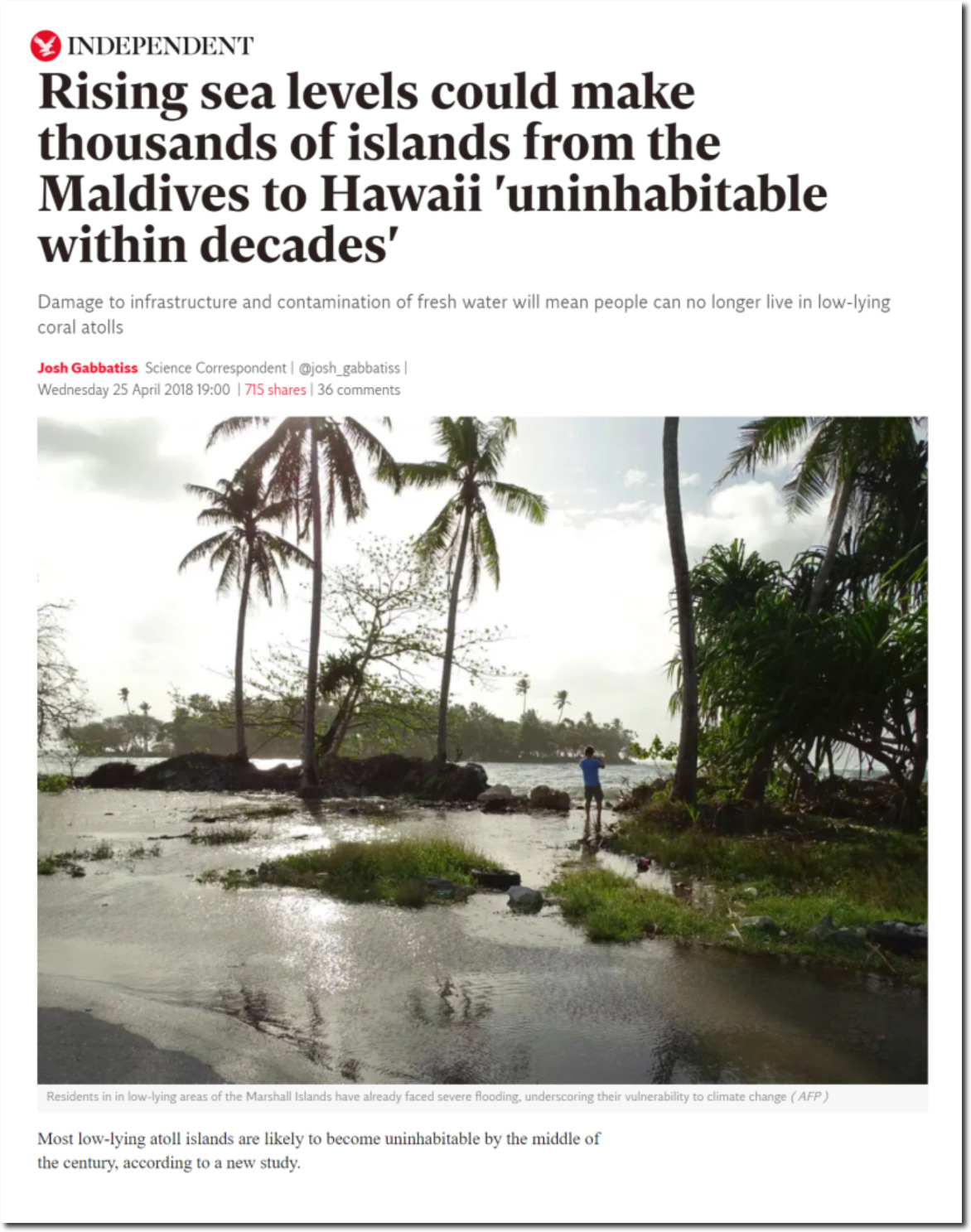 Rising sea levels could make thousands of islands from the Maldives to Hawaii 'uninhabitable within decades' | The Independent
They just can't get a break from the experts!

26 Sep 1988 – Threat to islands
To make matters worse, the Maldives also drowned in 1837.
ACCOUNT OF THE MALDIVES.

Hobart Town Courier   Friday 17 February 1837, page 4

The natives observe the atolls to be wasting away; in some the cocoanut trees are standing in the water ; in another the black soil of the island is discernible at low water thirty feet from the beach ; the south-east side of an island in Phaidee Pholo Atoll is entirely gone, but is marked by a banyan tree in the water. They say that some islands have disappeared entirely