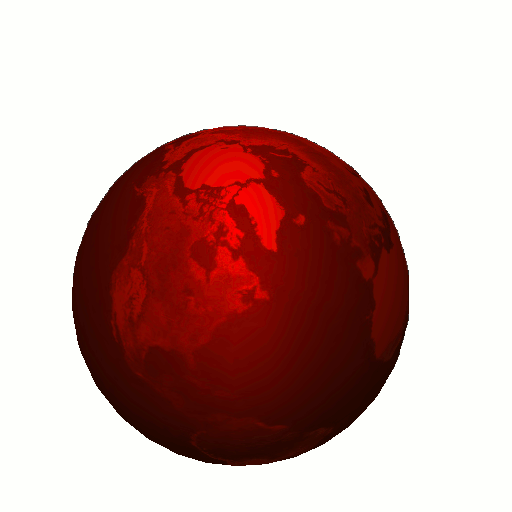 A favorite scare tactic of climate alarmists is that we are going to burn up in scorching summer heat. The evidence is overwhelming that the exact opposite is happening.
The areal coverage of hot afternoons in the US has plummeted over the last 95 years.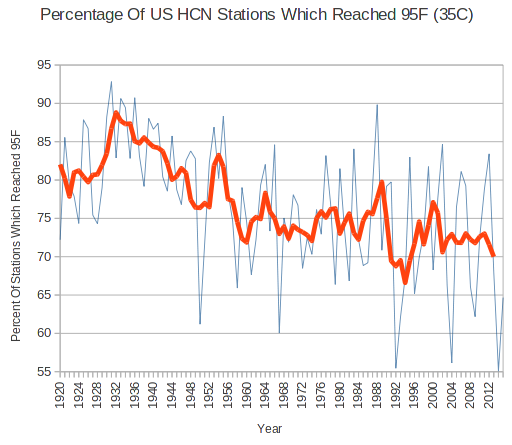 The frequency of hot afternoons have also plummeted.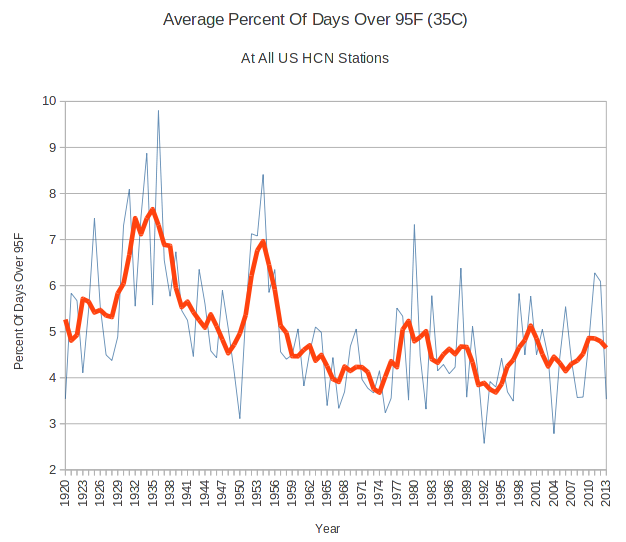 And the hottest temperatures has also plummeted.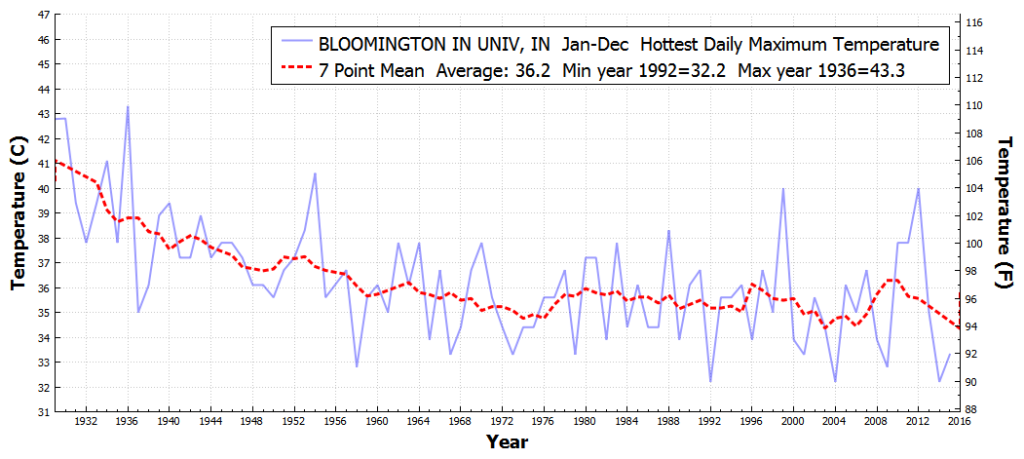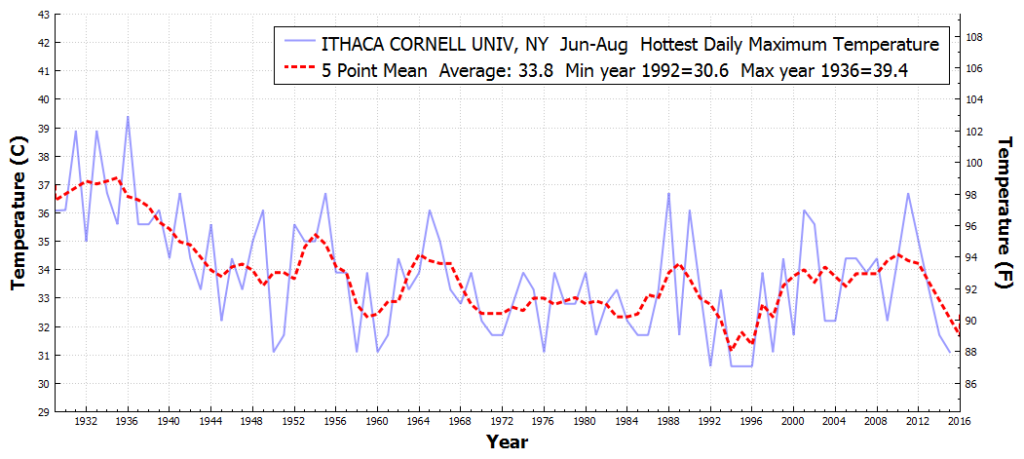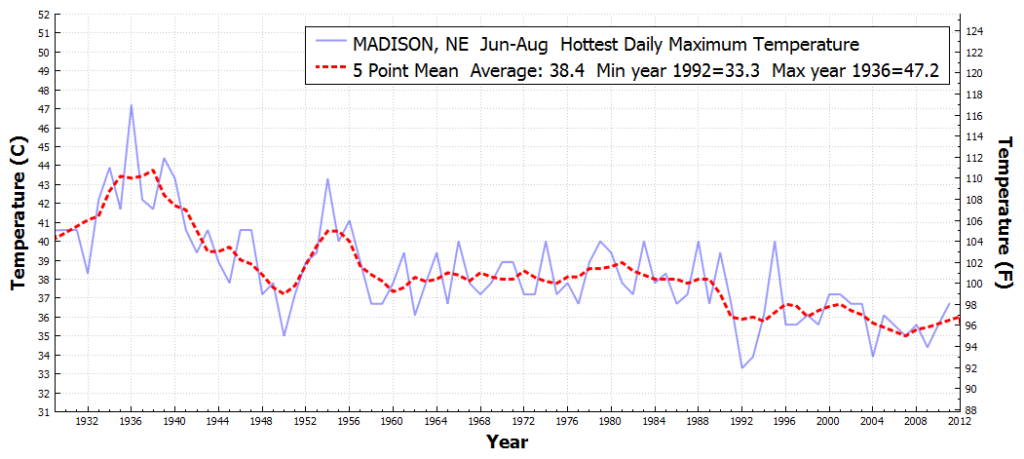 July temperatures in Fort Scott, Kansas averaged almost 20 degrees hotter in 1954 than they did last year, which was NOAA's HottestYearEver™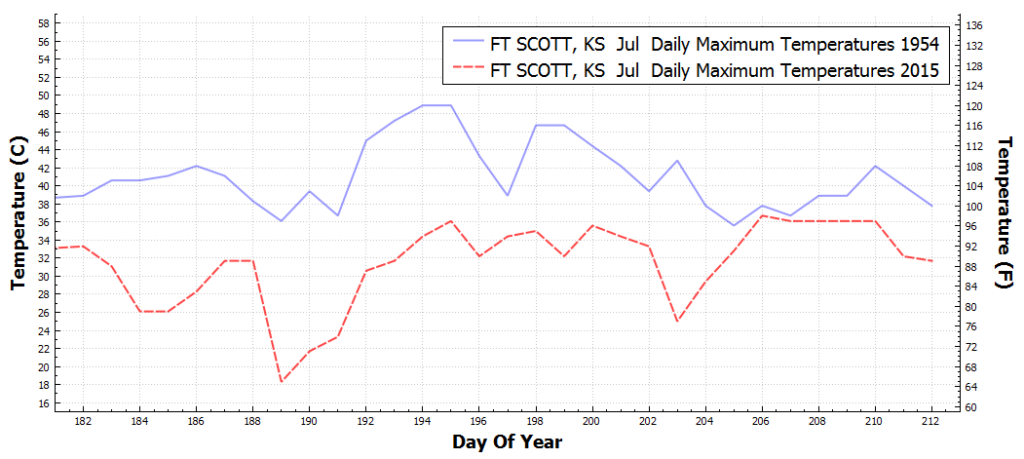 Climate alarmism depends on a complete ignorance of both science, and history.