The New York Times believes that a warm Christmas in New York proves global warming, and that "Record-breaking temperatures are occurring with alarming frequency in the United States."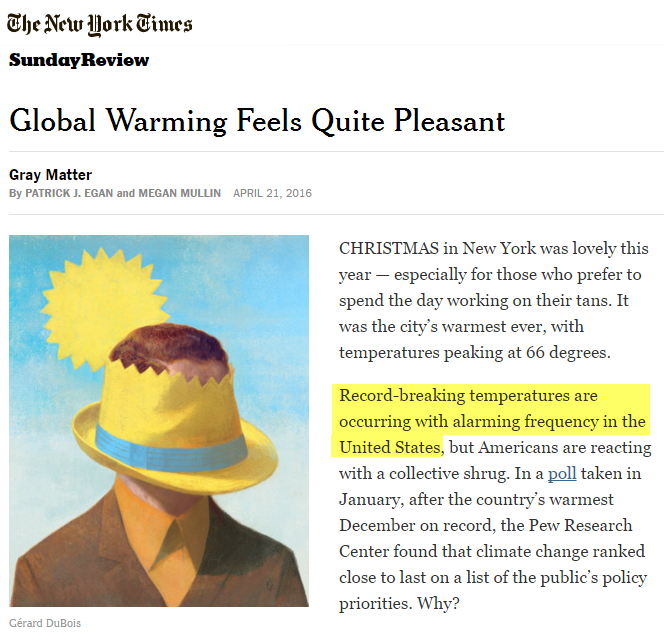 Global Warming Feels Quite Pleasant – The New York Times
Like everything else the New York Times writes about climate, this claim is complete nonsense. The frequency of maximum daily temperature records in the US peaked in the 1930's – and have generally declined since then.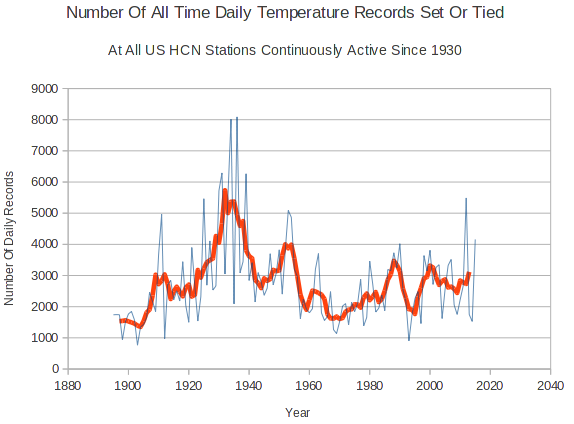 For stations with history extending back to at least 1930, almost all US all-time temperature records occurred before 1940.
Last Christmas was the warmest on record in New York, beating 1982 by two degrees.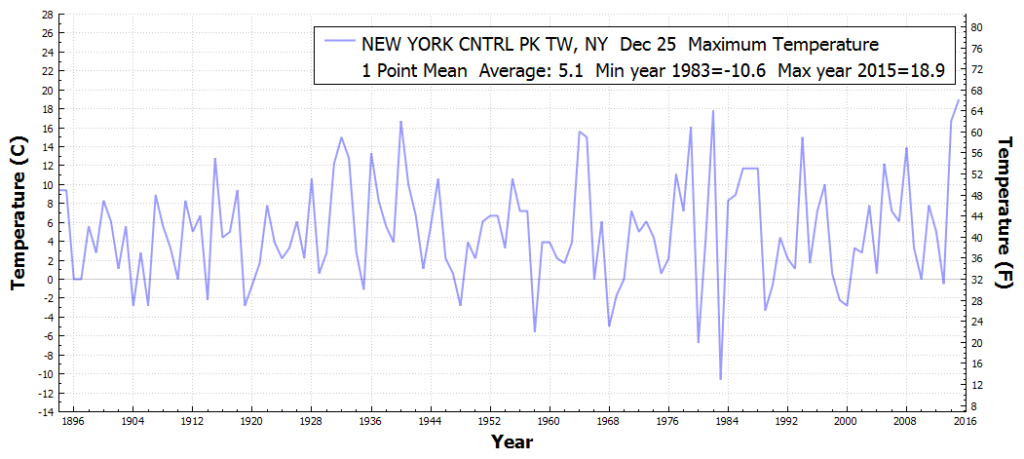 Valentines Day this year was the coldest on record in New York.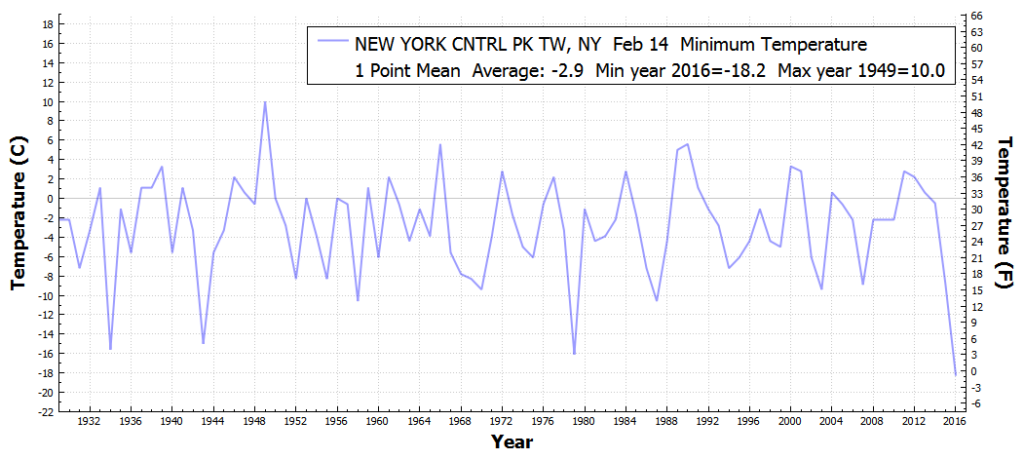 Last year January through March was the coldest in New York City since 1934.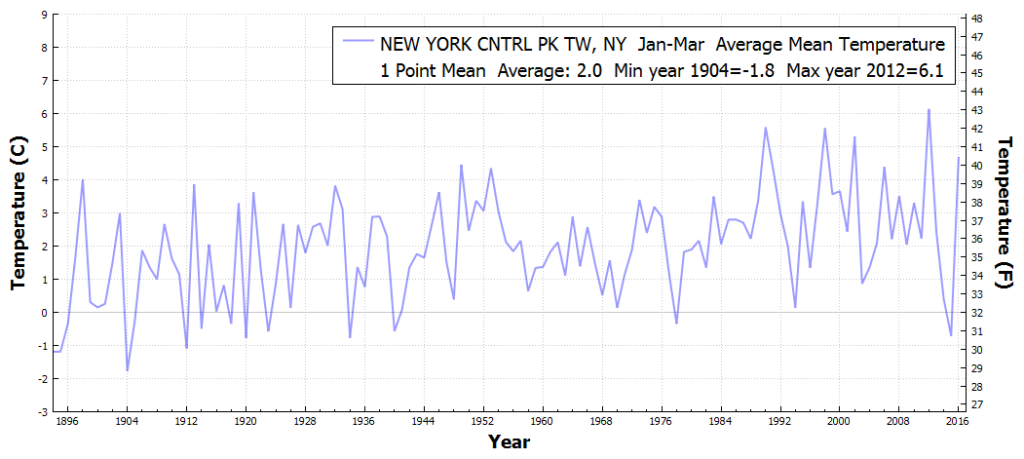 This is a typical content-free climate article for the New York Times. The author obviously did no research and is just making stuff up.