Indiana was very warm from the 1930's through the 1950's. It has since cooled several degrees and never warmed back up again.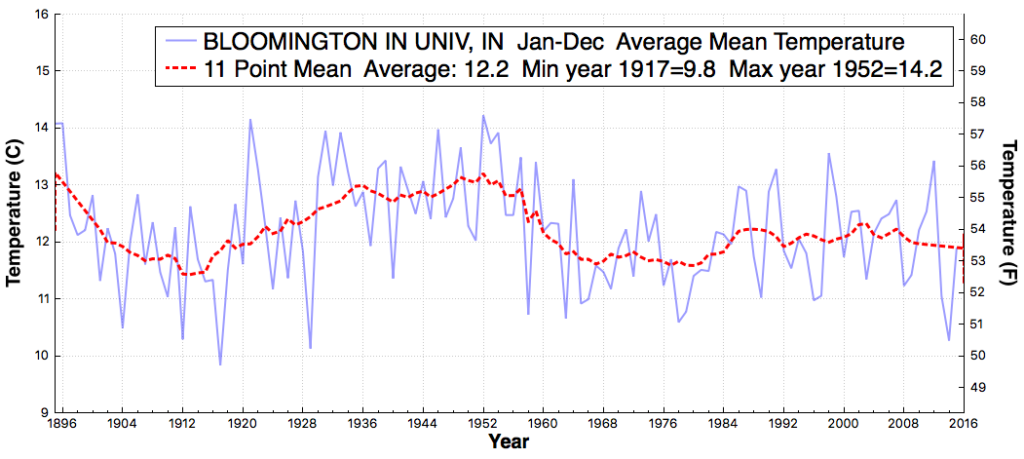 The number of 90 degree days has dropped in half since the 1930's.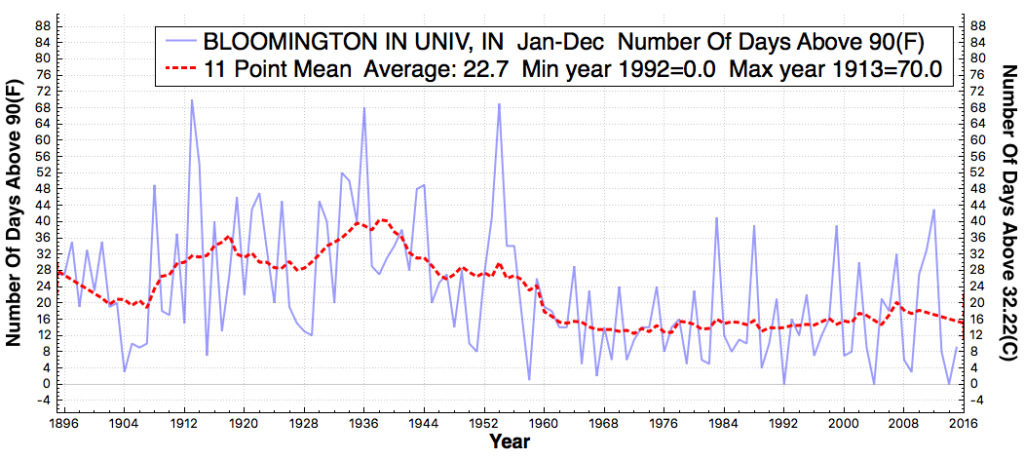 This cooling didn't suit NASA's agenda, so they massively cooled Indiana's past in order to create the appearance of warming.