One year ago, the Washington Post announced that the Arctic is "super-hot" and ice levels were at a record low.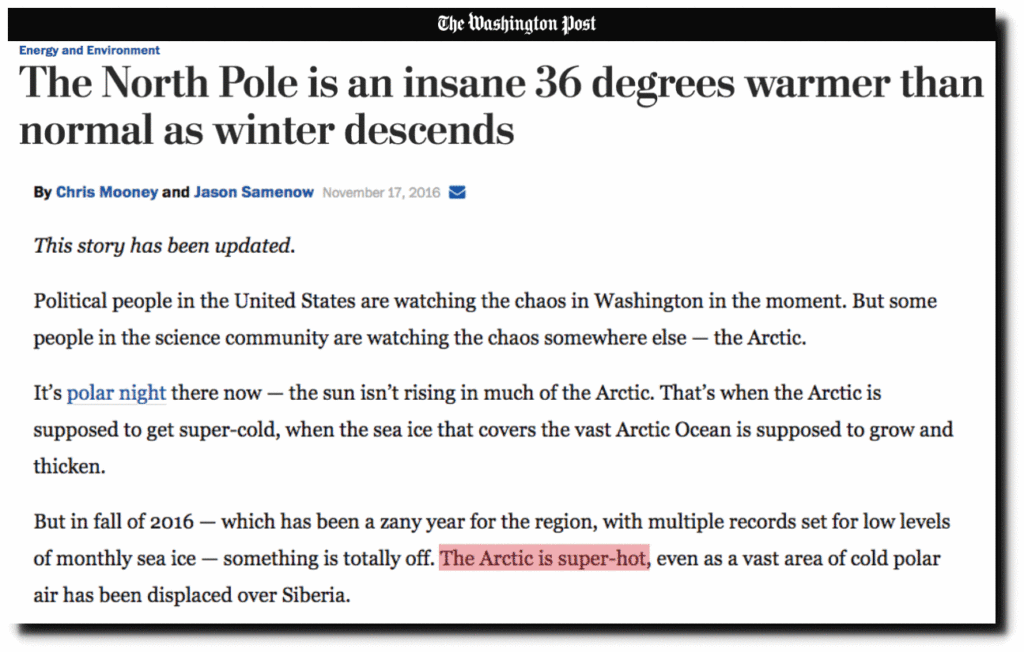 The North Pole is an insane 36 degrees warmer than normal as winter descends – The Washington Post
Their idiotic claim is about to come back to haunt them.  Stay tuned.