Despite all the fake news about record heat, this summer (June-August) so far has had a near record low number of daily maximum temperature records in the US. The vast majority of summer daily maximum temperature records were set more than 60 years ago, and never matched again.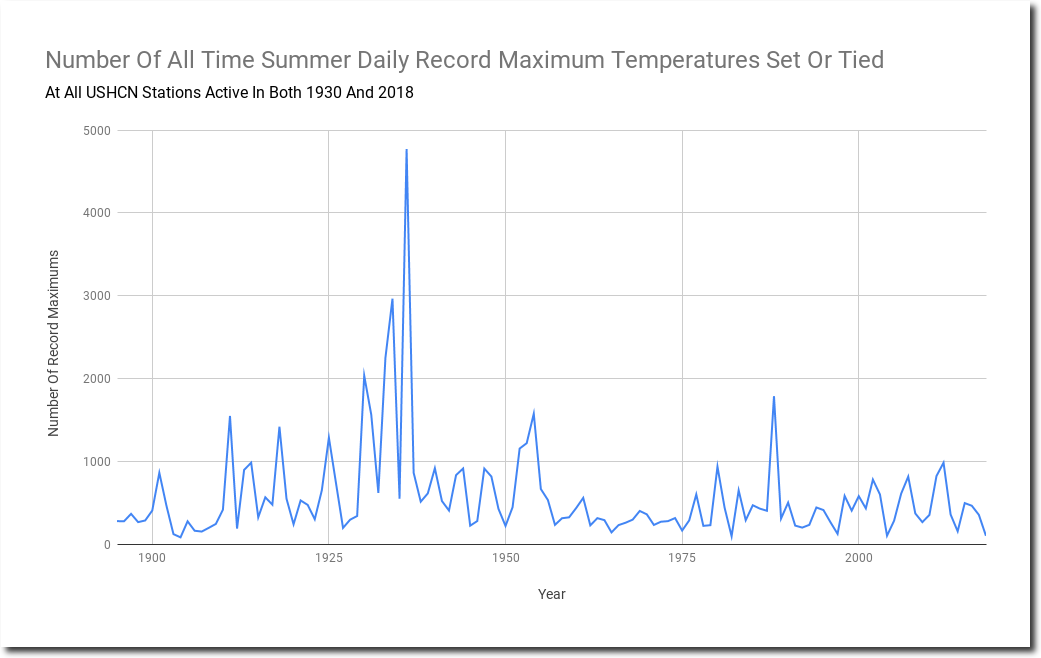 Even the climate hacks at the EPA know that the 1930's were much hotter than any years since.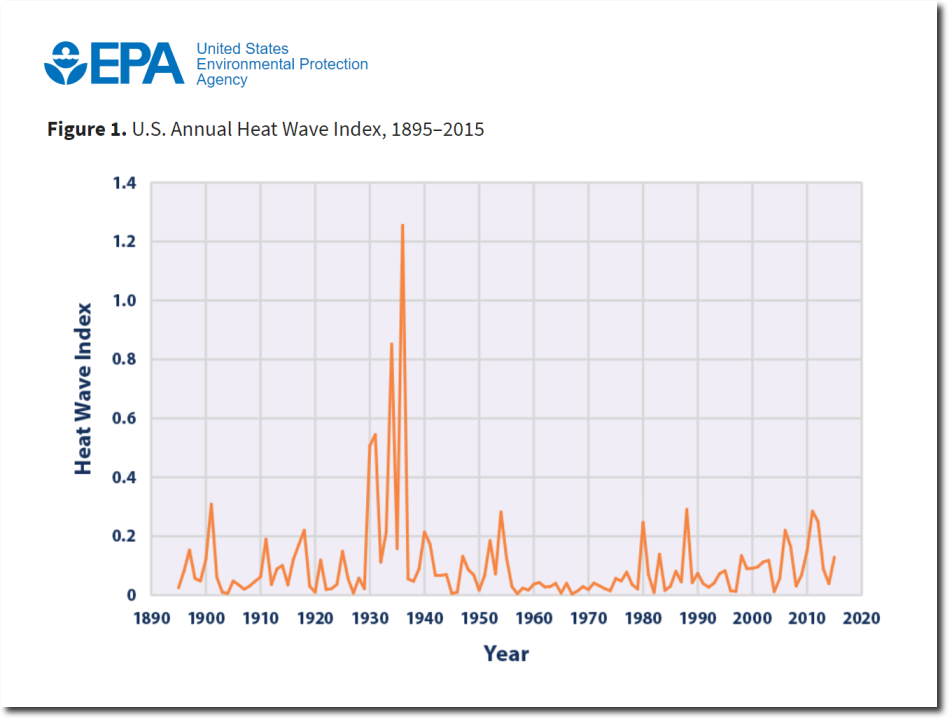 Climate Change Indicators: High and Low Temperatures | Climate Change Indicators in the United States | US EPA
From June 25 to August 24, 1936, afternoon temperatures at Gann Valley, South Dakota averaged 105 degrees. They had twenty days over 110 degrees that summer.