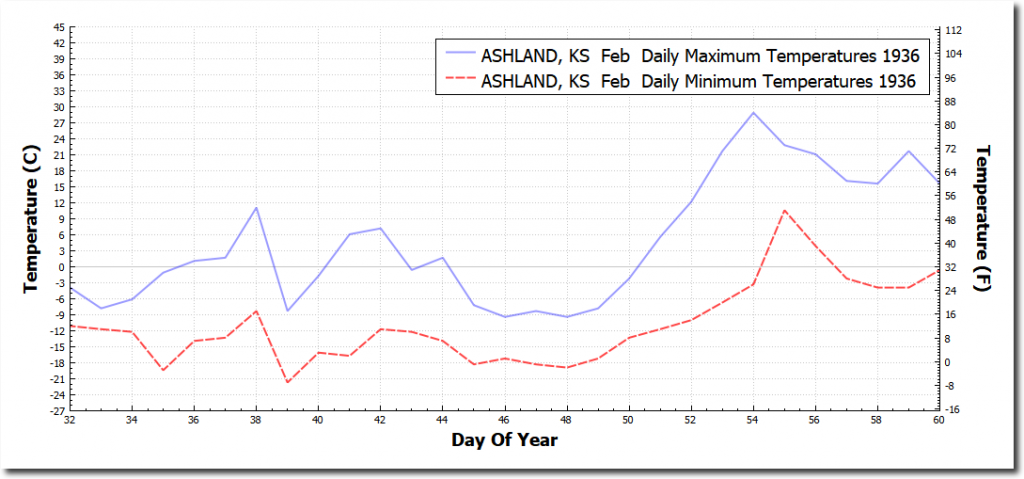 Between February 8 and February 23, 1936, Ashland Kansas warmed 91 degrees – from -7F to 84F.  And that was just the beginning.  Record floods, tornadoes and heat came shortly thereafter.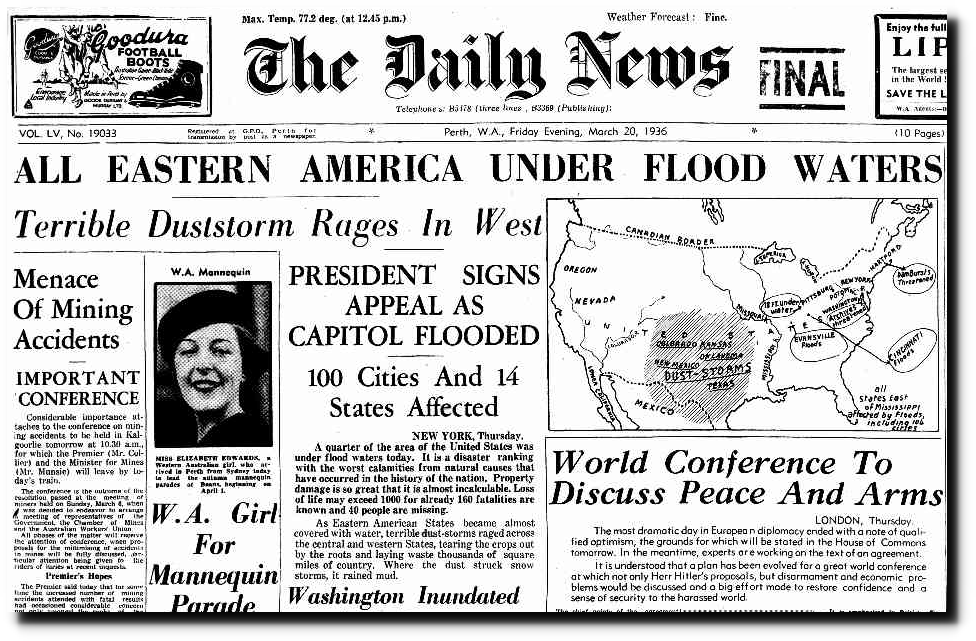 20 Mar 1936 – ALL EASTERN AMERICA UNDER FLOOD WATERS 
19 Mar 1936, Page 1 – The Cincinnati Enquirer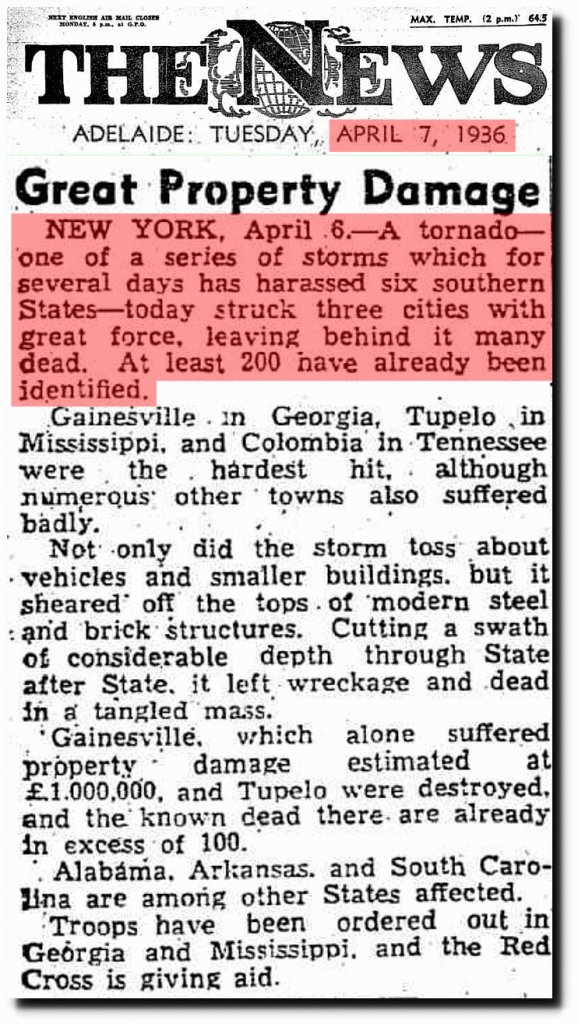 07 Apr 1936 – TORNADO TAKES 200 LIVES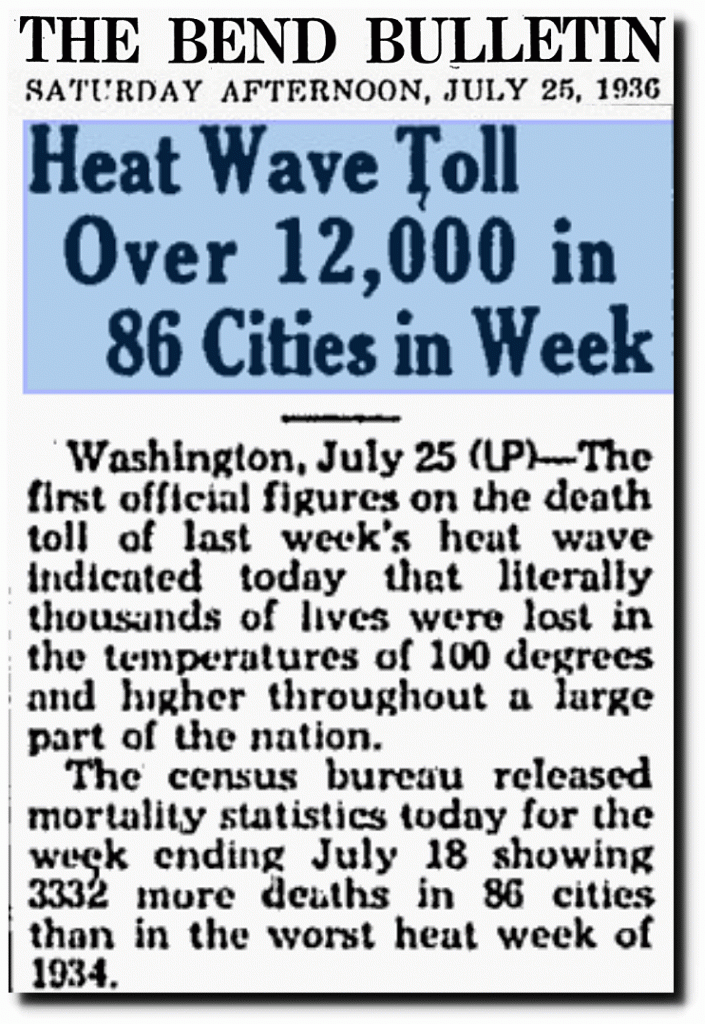 The Bulletin – Google News Archive Search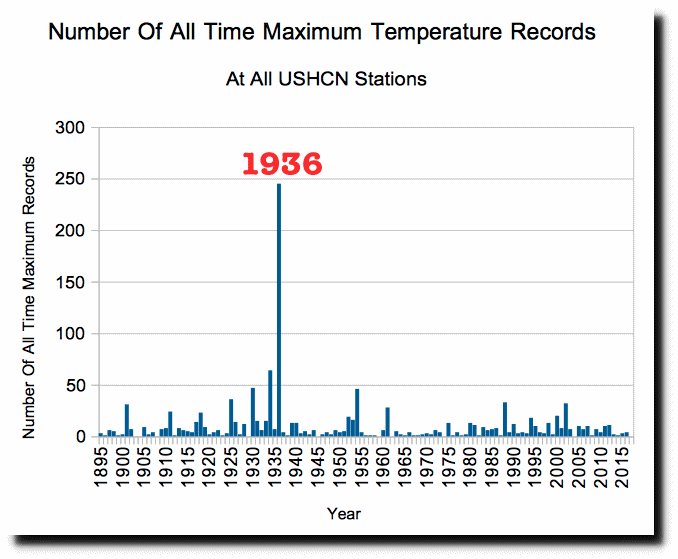 If this happened now, climate scientists and other leftists would be demanding immediate world communism, and that climate heretics be burned at the stake.
https://www.youtube.com/watch?v=xzYO0joolR0