New research shows that sea level rise in Connecticut is much worse than expected.
New research shows rising sea levels in CT is much worse than expected
NOAA has two tide gauges in Connecticut. Both show that there has been no change in the long term rate of sea level rise, and that sea level rise rates are quite predictable.
8467150 Bridgeport, Connecticut
The Obamas are so worried about sea level rise in New England that they just bought a $15 million home on the beach in Massachusetts.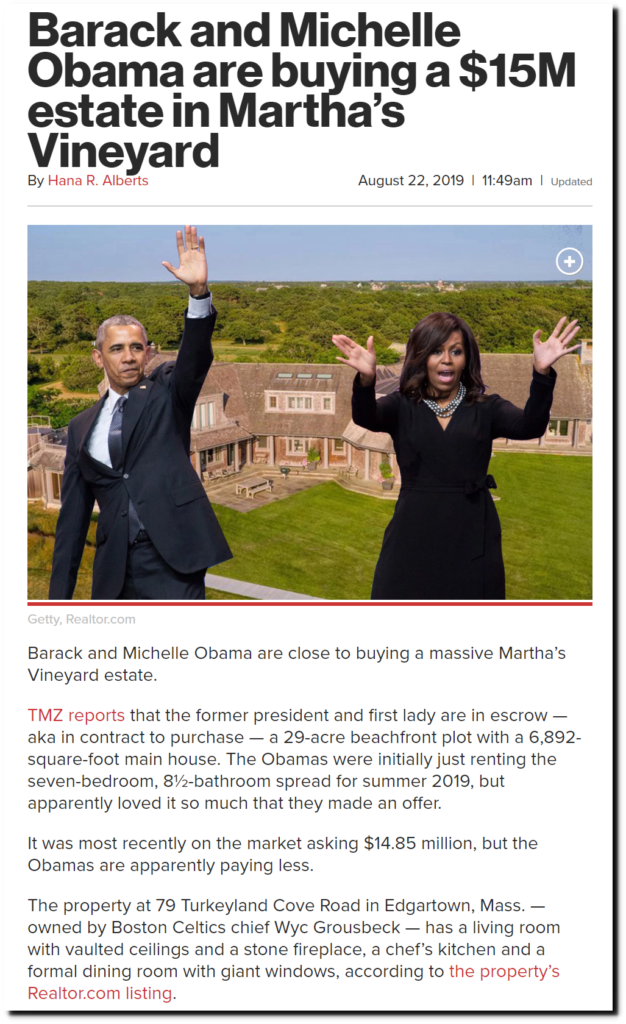 Barack and Michelle Obama buying $14.85M Martha's Vineyard estate
But this shouldn't surprise anyone, because thirteen years ago he healed the planet and slowed the rise of the seas.