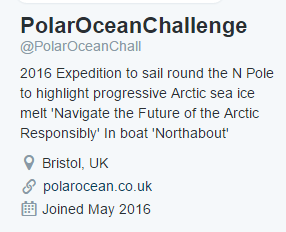 PolarOceanChallenge (@PolarOceanChall) | Twitter
Yesterday I tweeted the Polar Ocean Challenge and asked them if they had an icebreaker accompanying them. That was the only tweet I made to them.

Today they responded by blocking me.

I take that as a yes, and that they are probably attempting to pull off a Michael Mann sized fraud on the public.