Jim Hunt (and Blowtorch Reggie) are egging the ship of fools on to disaster, telling them that the ice is receding. And the intrepid fools are listening to them.
It has been persistently cloudy in the Northeast Passage, and the ice is not melting.
The ice edge has pushed back slightly due to winds.
The animation below shows how the wind has shifted the ice over the last couple of days, and how the route is blocked with hundreds of miles of 1-2 meter thick ice.
Reggie also egged the 2013 Arctic rowers on to near disaster, before they had to abandon their boat.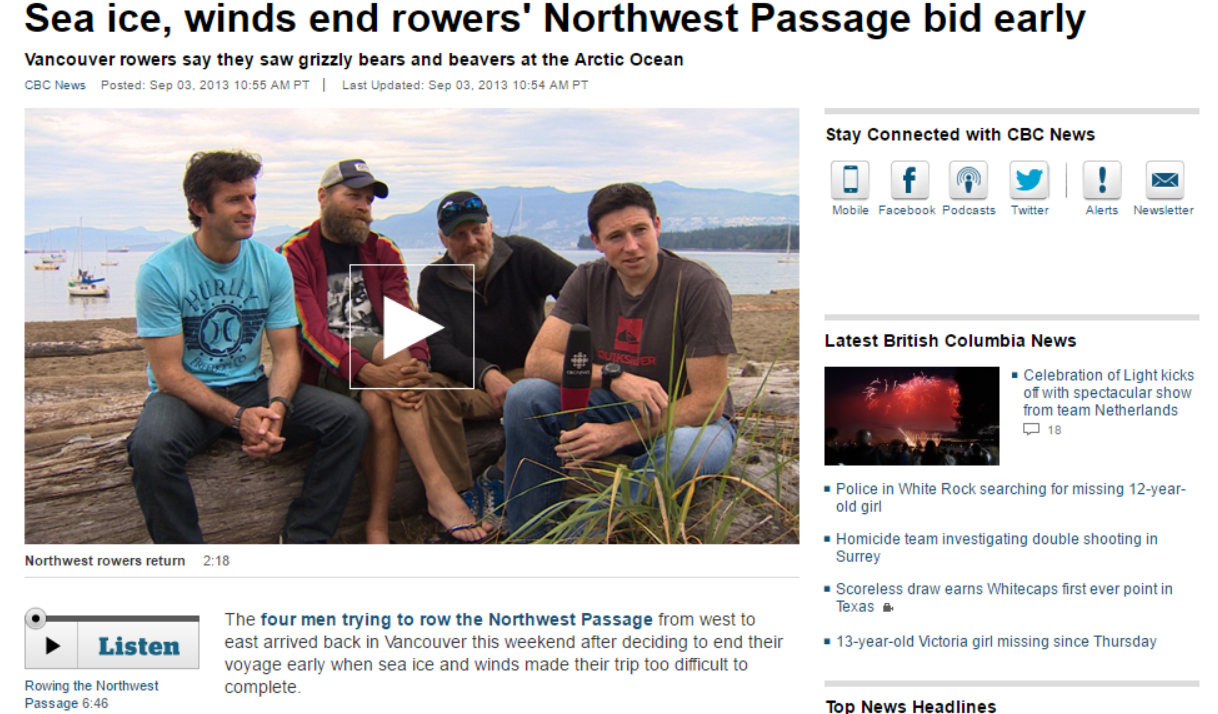 Sea ice, winds end rowers' Northwest Passage bid early – British Columbia – CBC News
Not too surprising that Jim Hunt's web site is titled "GreatWhiteCon"