Climate fraudsters at Yale University show plumes of runoff from the Greenland ice sheet, and claim that the ice sheet is melting fast and will raise sea levels 23 feet.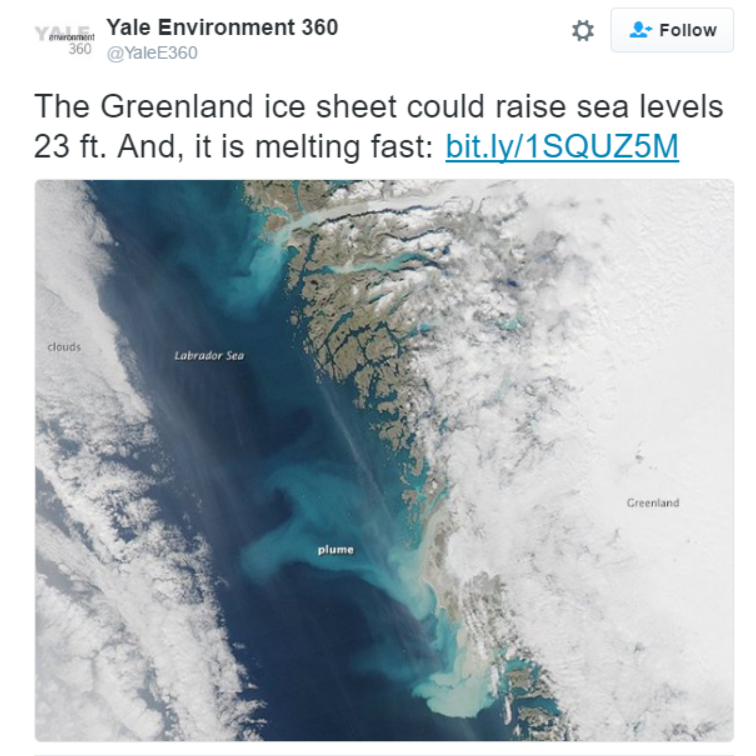 This is utter nonsense. About 500 billion tons of snow falls on Greenland every year. This lowers sea level slightly during the winter. During the summer, the snow melts and returns to the sea – raising sea level slightly. It has nothing to do with climate. It is called summer.
The majority of days this summer have had below normal melt in Greenland.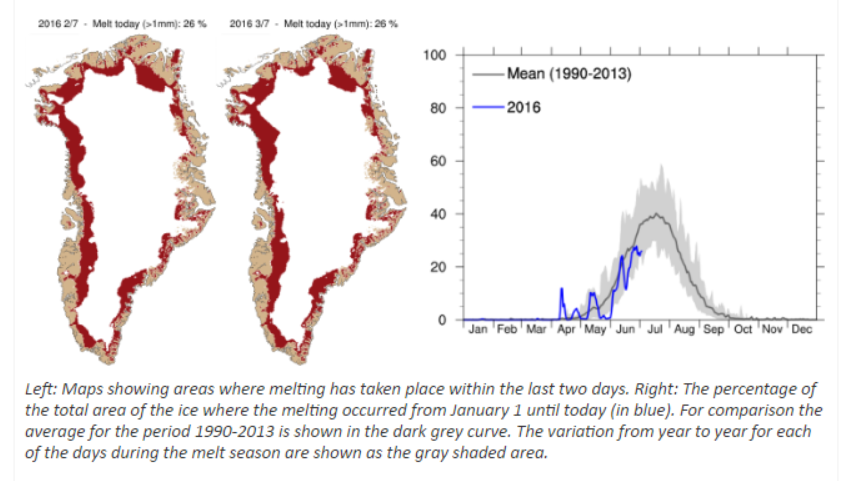 The surface of the Greenland Ice Sheet has gained nearly 500 billion tons of ice since last summer. More than average.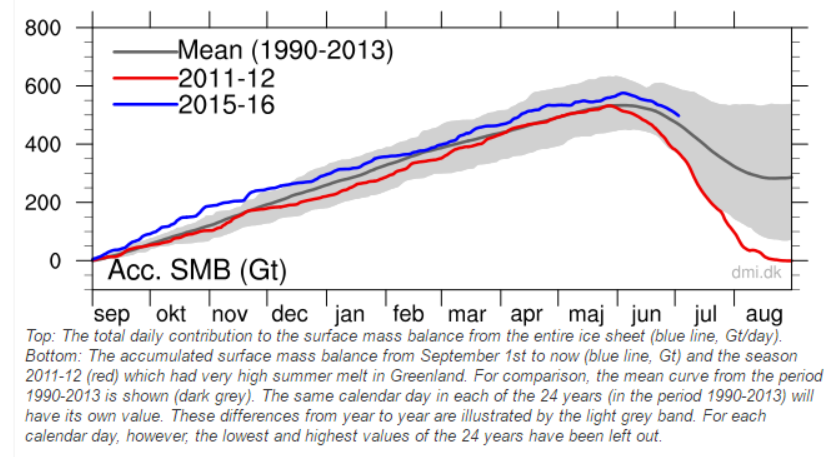 About 95% of the ice sheet has gained ice since last summer.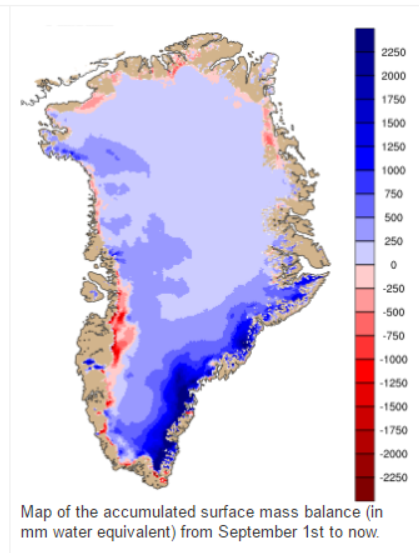 Greenland Ice Sheet Surface Mass Budget: DMI
Scientists have been making the same nonsensical claims about Greenland for as long as anyone can remember.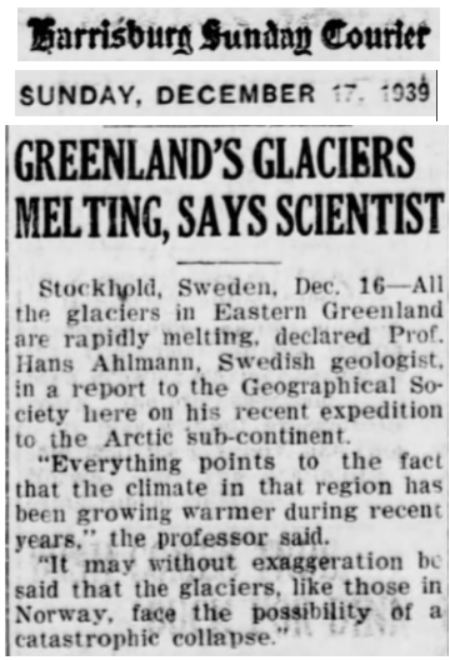 17 Dec 1939, Page 15 – Harrisburg Sunday Courier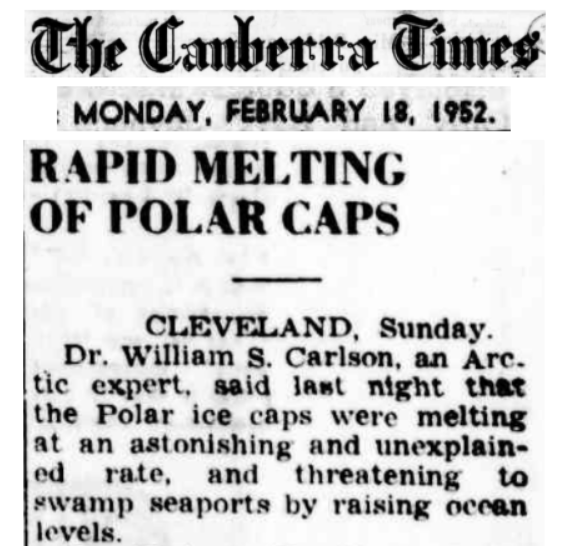 18 Feb 1952 – RAPID MELTING OF POLAR CAPS 
It is imperative that we call out this sort of climate fraud, and hold the universities sponsoring it accountable. Many of Greenland's glaciers have been growing in recent years.