The New York Times claims that last year's 10.1 million acres of fires was the most on record, even though it was a quiet year outside of Alaska and California.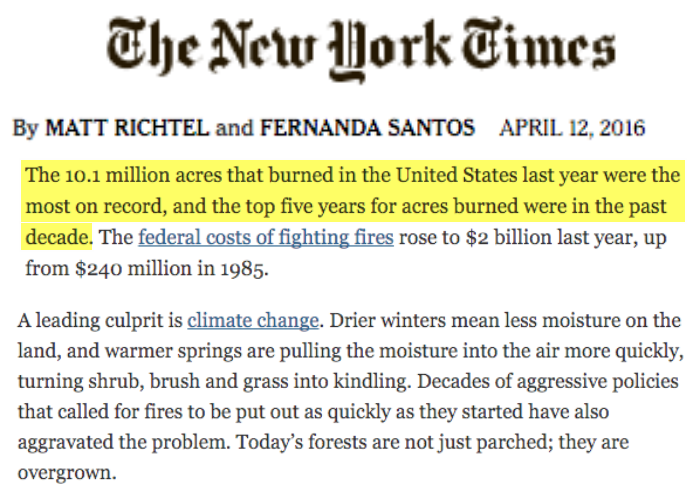 Wildfires, Once Confined to a Season, Burn Earlier and Longer – The New York Times
Their claim is completely fraudulent. The New York Times reported twice as much burn acreage in 1937. Even worse, the 1937 data probably did not include Alaska, like the 2015 data did.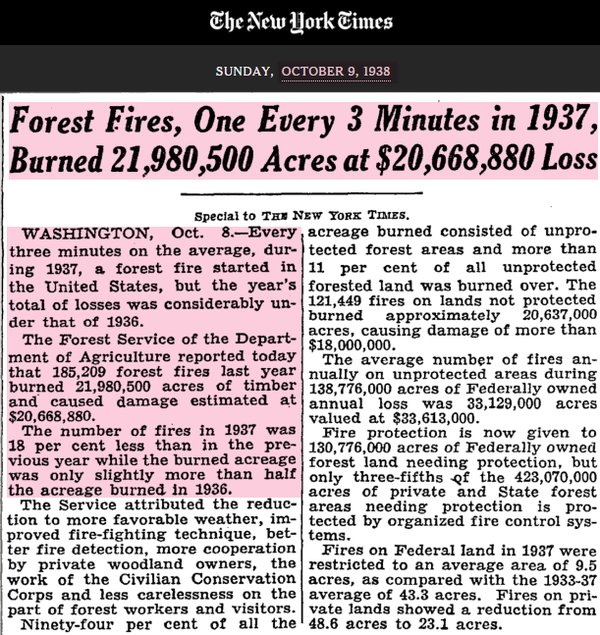 The US Forest Service reported that five times as many acres burned in the 1930's
Indicator 3.16: Area and percent of forest affected by abiotic agents
But New York Times fraud gets much worse. When CO2 was at pre-industrial levels, forest burned almost fifteen times as much land in the US.
https://www.nifc.gov/PIO_bb/Policy/FederalWildlandFireManagementPolicy_2001.pdf
There is zero evidence that "climate change" is increasing wildfires. We are having our fourth consecutive very quiet fire year here in Colorado. Newspapers like the New York Times lie about climate nearly every day as their standard operating procedure.