The Gulf Coast is experiencing an historic hurricane drought, but they get a few days of heavy rain (the week after the DNC declared them to be in permanent rainfall drought) and it is a "symptom of climate change"

In 1979, Alvin, Texas received 41 inches of rain in one day.
Next Gleick goes on to use this wildly fraudulent map from the White House, showing heavy precipitation trends since 1958.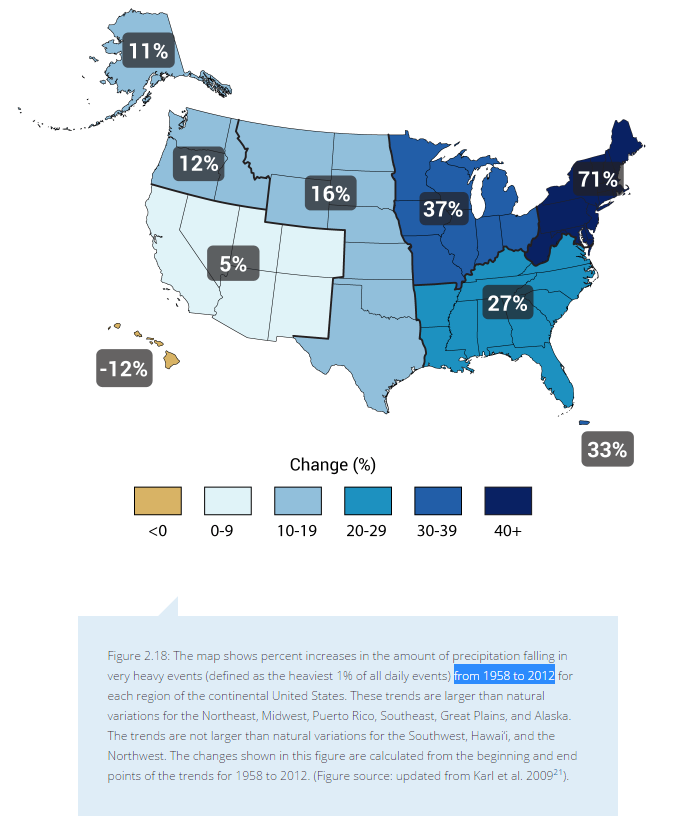 The White House started their study right at the minimum since 1895. Junk science doesn't get any worse than that.