In 1974 our top climate experts reported global cooling, and blamed all bad weather on it.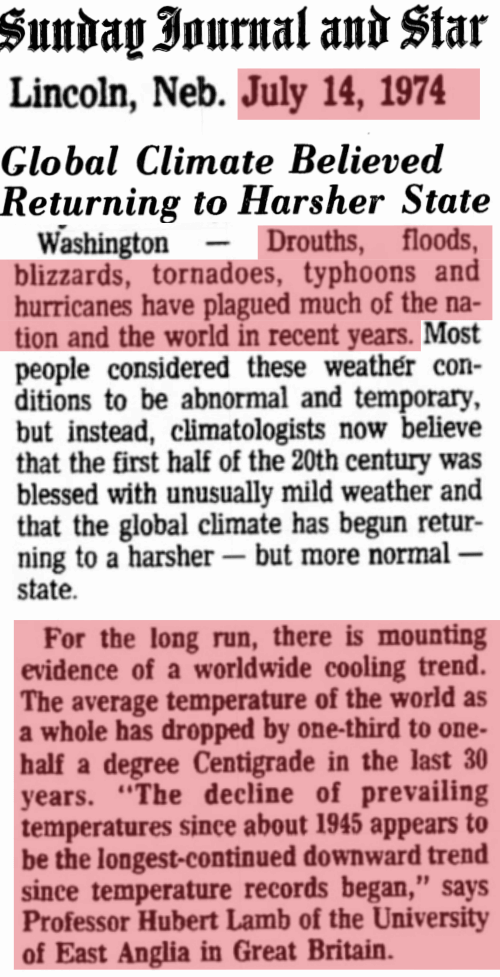 All of the climate agencies in the US and Britain reported major global cooling – and no net warming over the previous century.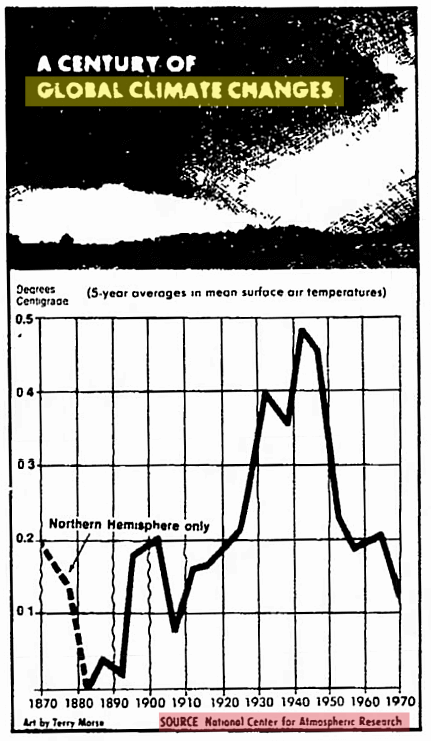 14 Jul 1974, Page 1 – Lincoln Evening Journal at Newspapers.com
In 1979, global cooling was indisputable.
Lawrence Journal-World – Google News Archive Search
In 1989, NOAA's top climate expert reported Earth cooled from 1921 to 1979.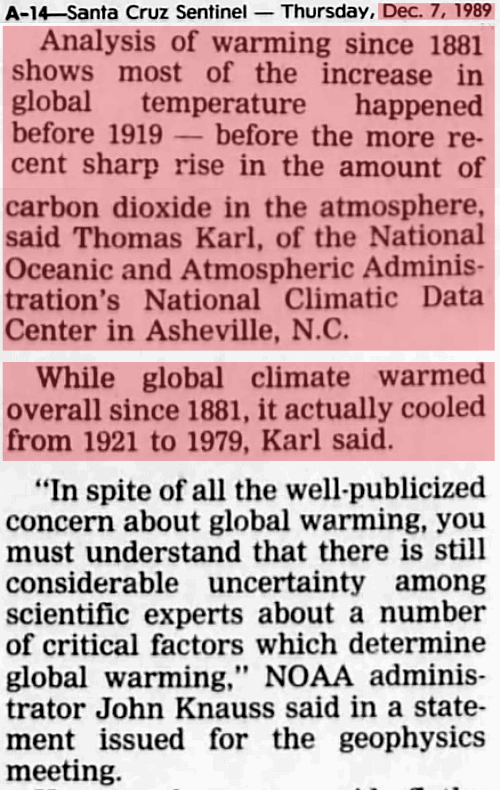 7 Dec 1989, Page 14 – Santa Cruz Sentinel at Newspapers.com
NASA has since erased all of the post-1940 cooling, turned the NOAA 1921 to 1979 cooling into 0.5C warming, and now blames all bad weather on global warming instead of cooling.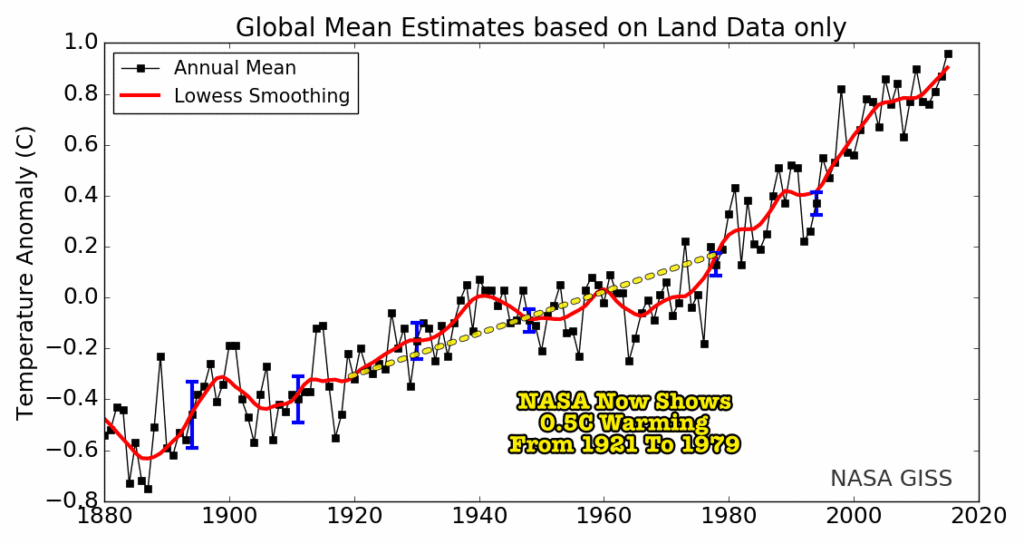 Disclaimer : Mosher says what NASA is doing is all top flight science.