Five years ago, Katherine Hayhoe told Texas students they could see climate change from their house.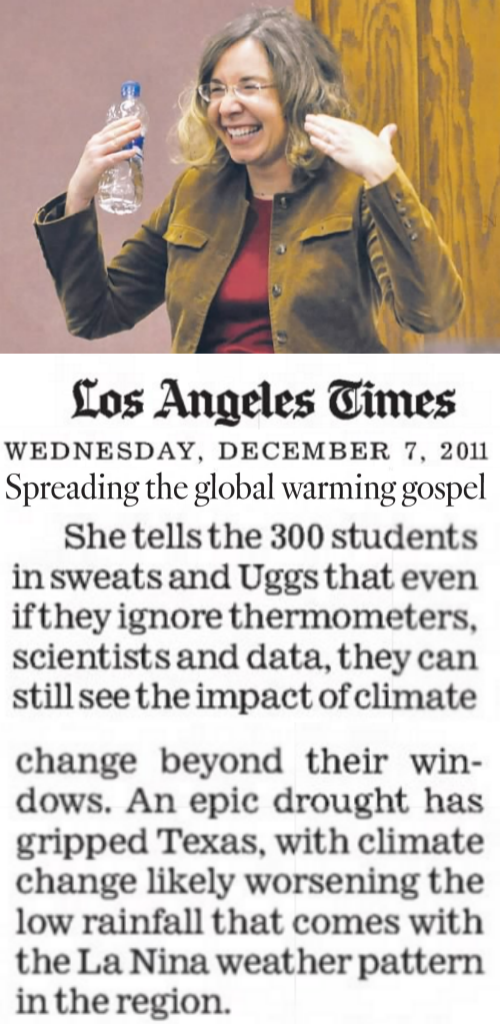 7 Dec 2011, Page 9 – The Los Angeles Times at Newspapers.com
The 2011 drought in Texas had nothing to do with "climate change." It was a cyclical precipitation dip which occurs once in a while, due largely to a lack of hurricanes. The last two years have been the wettest on record in Texas.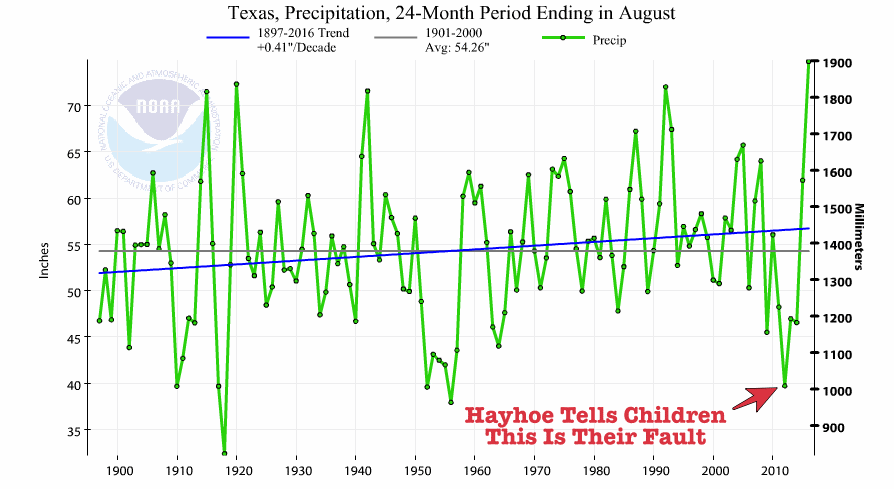 Climate at a Glance | National Centers for Environmental Information (NCEI)
We aren't ignoring scientists, data or thermometers, we are ignoring people who lie to children.