The Telegraph says rising sea levels threaten to drown the Yorkshire Dales out of mountain-hood.  I was at the Yorkshire Dales earlier this summer, and the mountains appeared quite robust.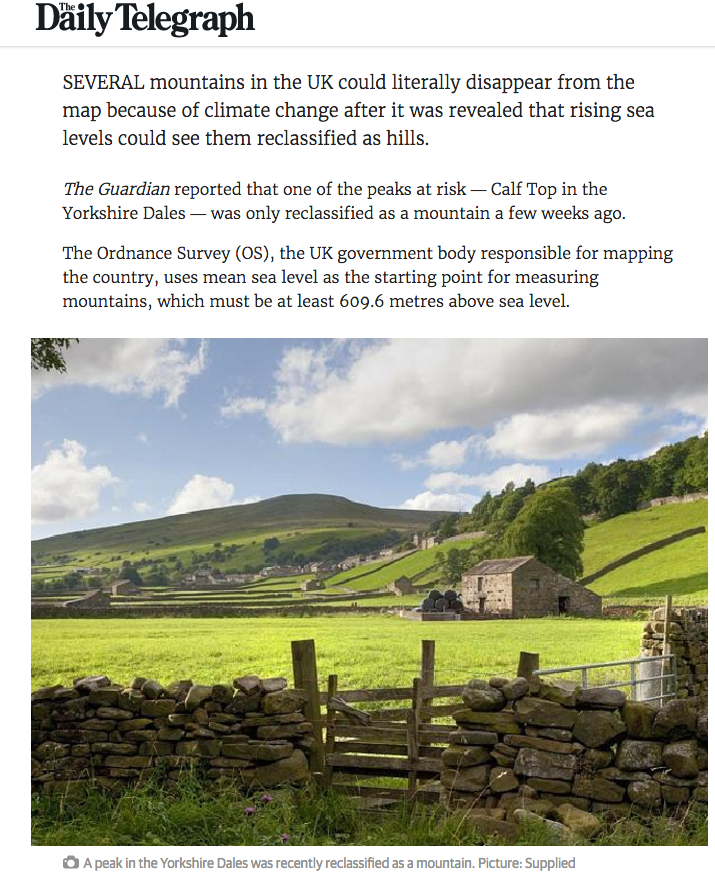 Climate change threatens status of several British mountains | Daily Telegraph
Had these geniuses done 10 seconds of fact checking, they would have known that sea level is falling there.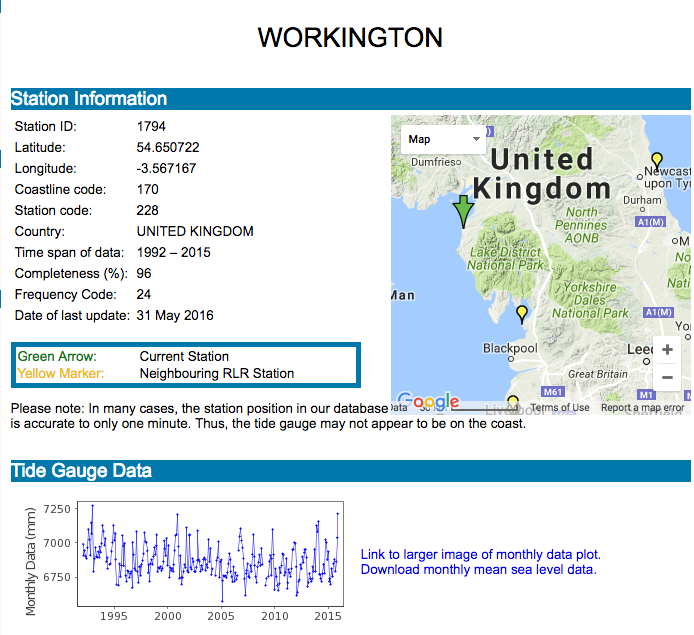 Data and Station Information for WORKINGTON