Over the past 60 years, average and coldest December minimum temperatures at Boulder, Colorado have plummeted, and snowfall has increased. The coldest temperatures have declined about 16F.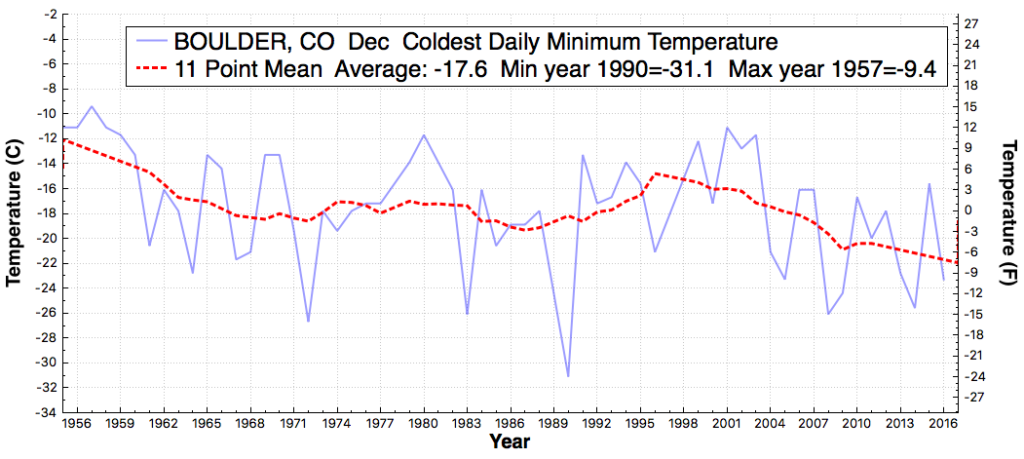 The average minimum temperature is down 7F.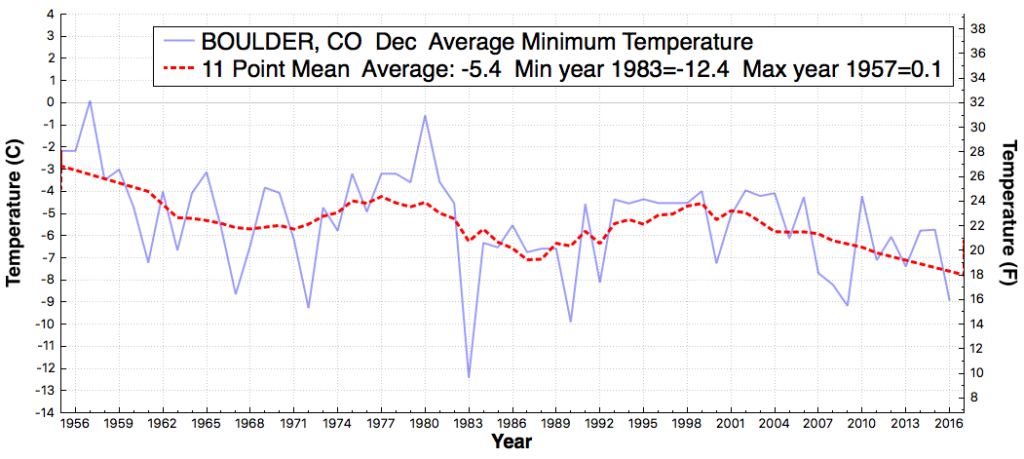 Average December snowfall has about doubled.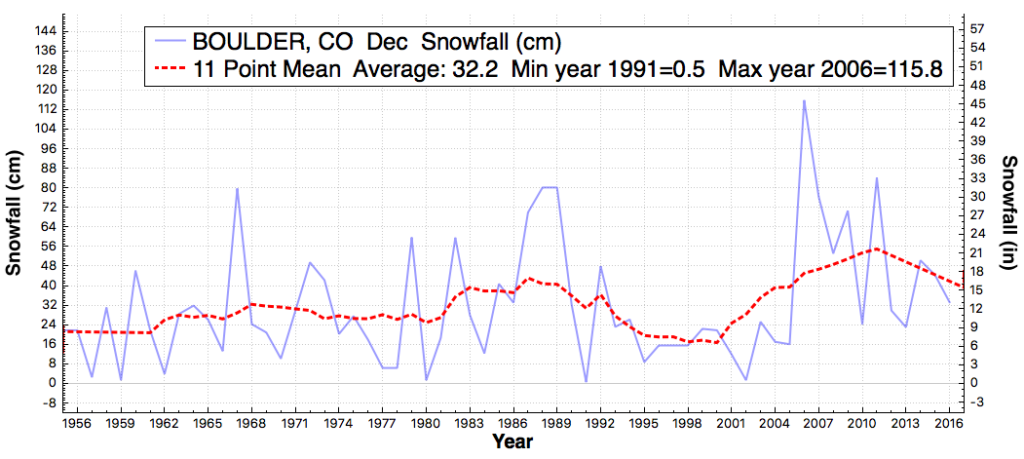 'Last weekend was so cold (-10F) the dogs went on strike.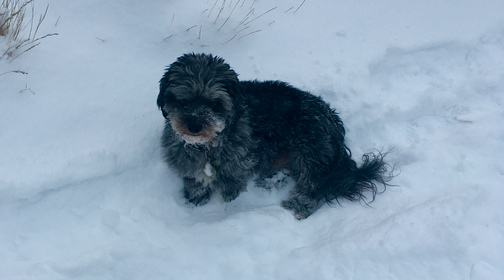 Yesterday we had winds close to 100 MPH.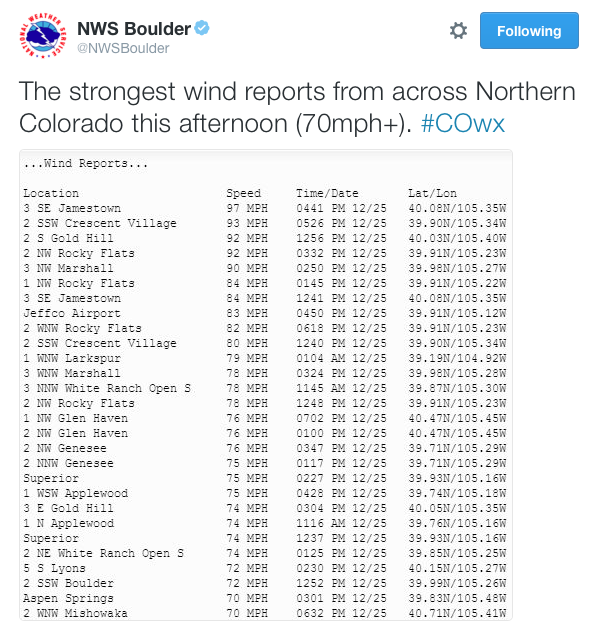 Fortunately I captured some video of yesterday's wind.