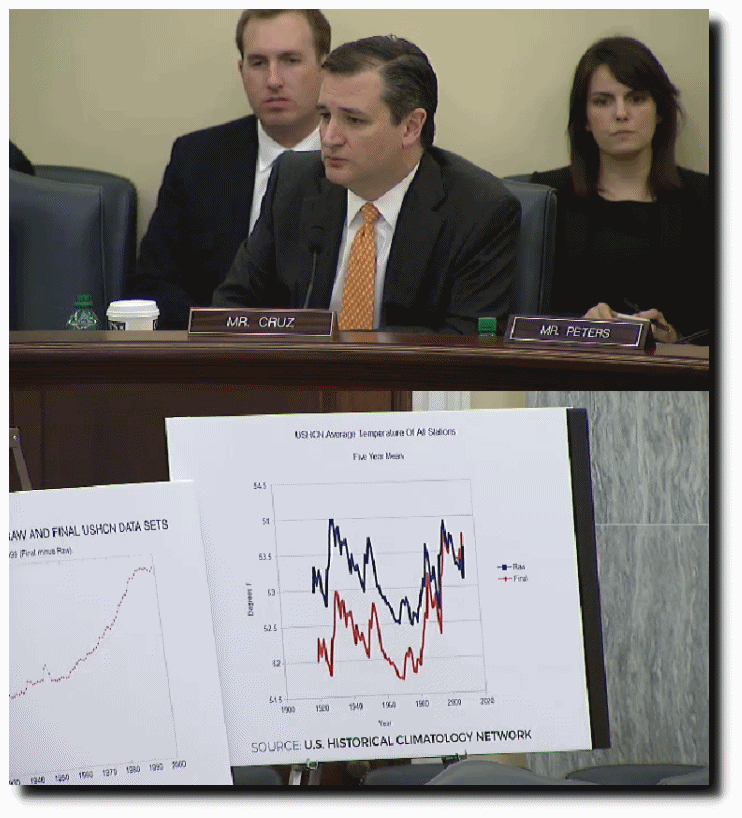 Yesterday, Admiral Titley was complaining that Trump was cutting NOAA's climate satellite program.  The same Admiral Titley who ranted for 15 minutes about how unreliable satellite temperatures are, during Ted Cruz 2015 climate hearing.
Here his one of NOAA's fake climate graphs, which shows an increase in the area of the US hit by unusually hot weather.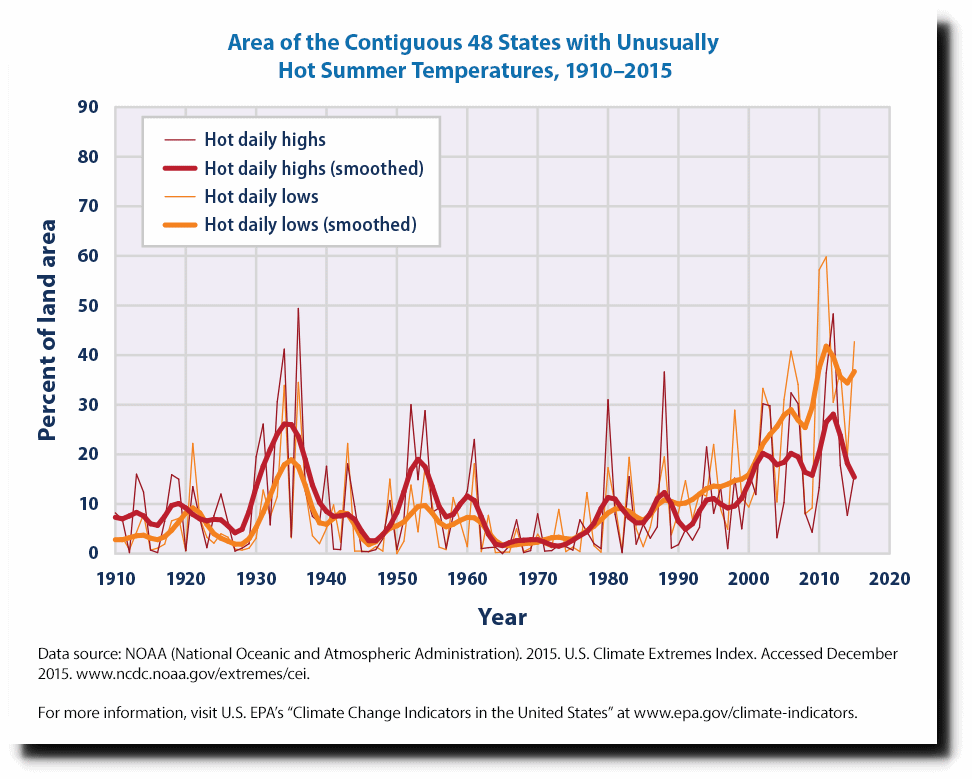 Climate Change Indicators: High and Low Temperatures | Climate Change Indicators in the United States | US EPA
The actual data shows the exact opposite. The percent of the US hit by hot weather has plummeted over the past century.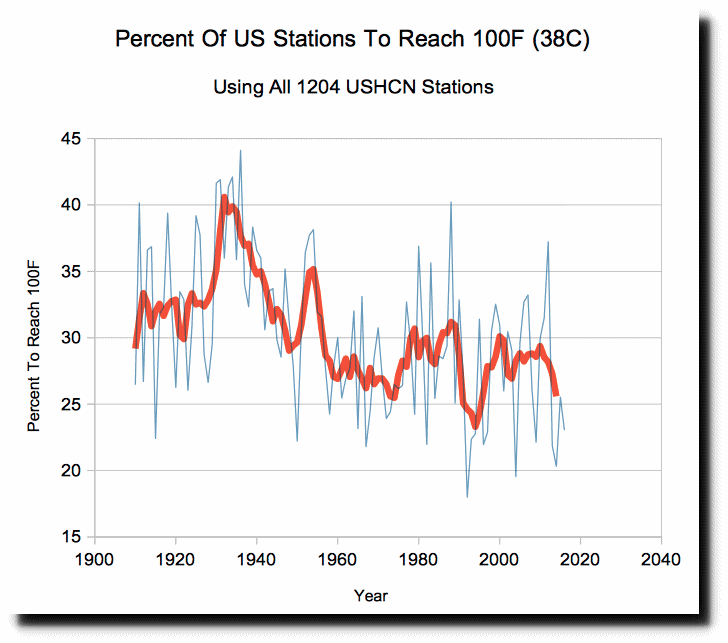 Climate change is the biggest scam in science history.