The long term rate of sea level rise at Manhattan has been a fairly constant 2.84 mm/year since Abraham Lincoln was president.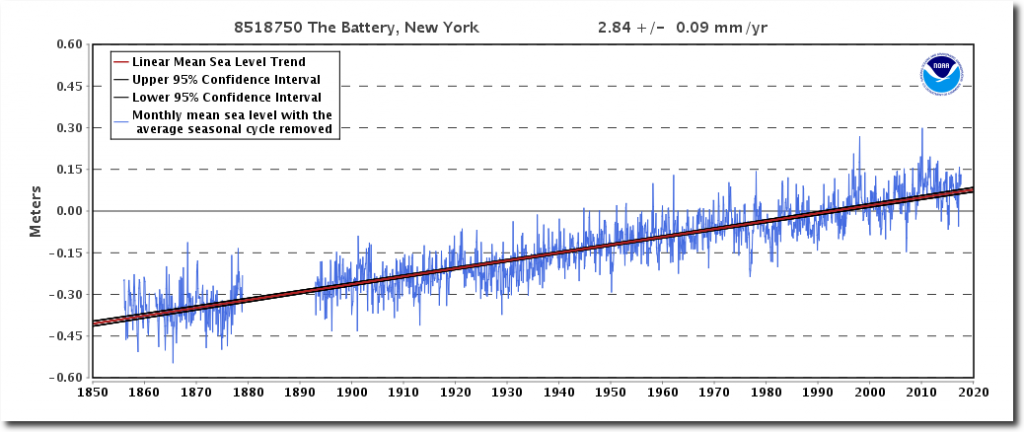 Sea Level Trends – State Selection
The 100 month trend loosely tracks sunspot cycles, and Manhattan sea level is currently falling at about 6 mm/year.

 Sea Level Trends – State Selection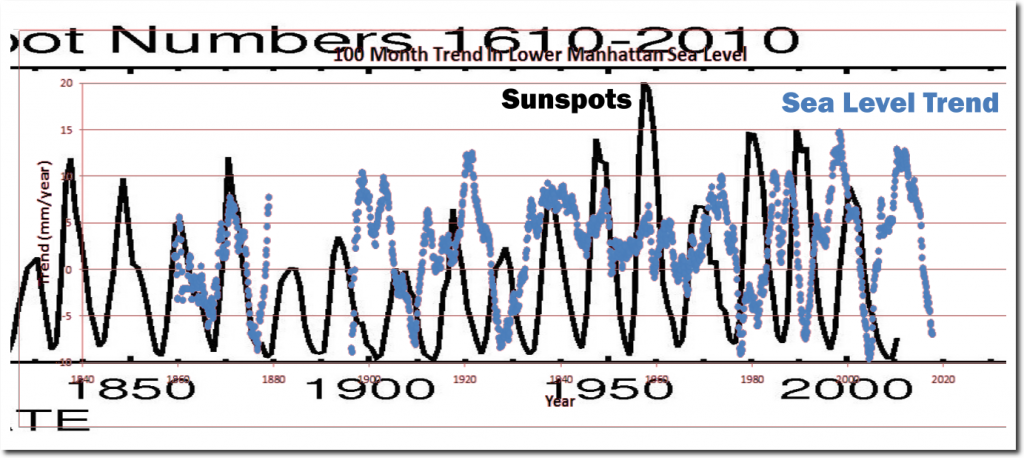 This next graph shows 1970 to the present, phase shifted to align the peaks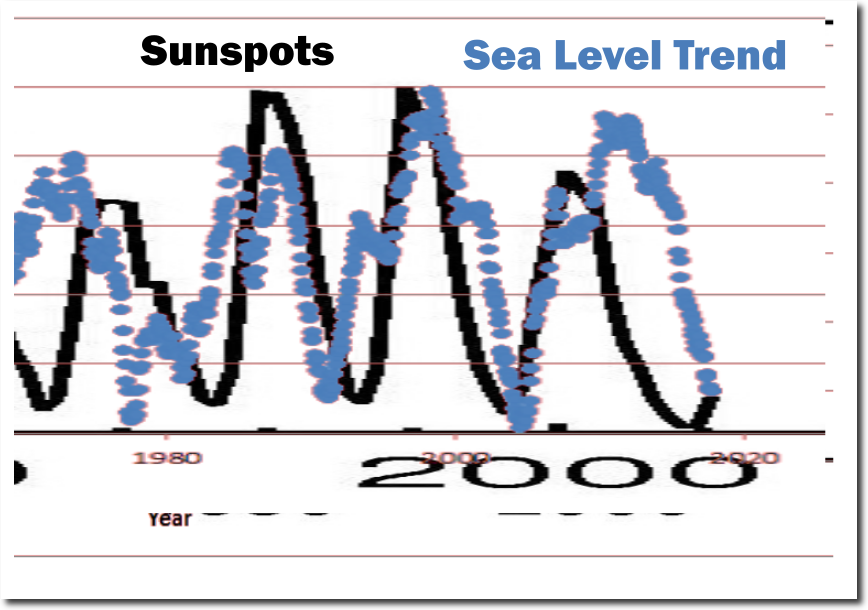 Facts make no difference to climate scientists. so they recycle the same baseless and brainless scares generation after generation.
New York and London could be underwater within DECADES due to climate change |
Same story as 1934.
15 Apr 1934, Page 33 – The Lincoln Star
There is lots of evidence that sea level is controlled by the Sun, and zero evidence that man has any influence on it.