According to government experts, all 1200 of the Maldives Islands will be gone by the end of this year, and they ran out water 25 years ago.

26 Sep 1988 – Threat to islands
In this shocking recent imagery, you can see dehydrated native islanders fleeing the seas.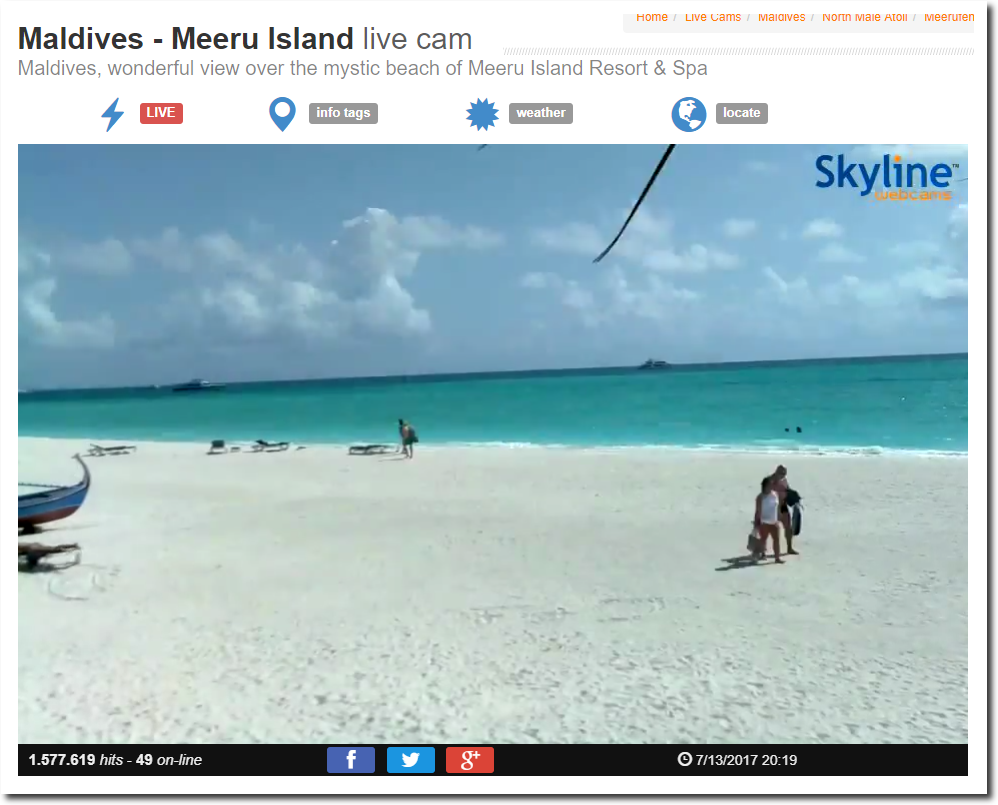 Live Cam Maldives – Meeru Island
The newest airport in the Maldives will commence operations right after the UN says they drowned.

Maldives President: Kulhudhuffushi Airport to commence operations by Aug-2018 | CAPA