On Cinco de Mayo 1934, much of the US was hot, with temperatures approaching 100 degrees in North Carolina.
About two-thirds of the US was in drought.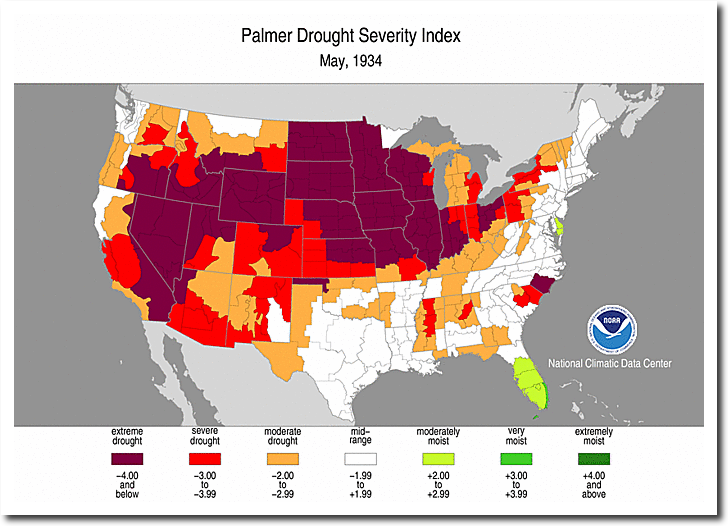 May 5th afternoon temperatures have been declining in the US since the 19th century.
The warmest May 5th was in 1934, when more than two thirds of US stations were over 80 degrees.
Climate experts tell us the weather is getting hotter and droughts are getting worse, because they are paid to lie.