On July 11, 1954, Sedgwick, Colorado reached 114 degrees, the hottest temperature ever recorded in Colorado.
Boulder was 104 degrees, during a  string of four consecutive days over 100 degrees. It was the hottest temperature ever recorded in Boulder, and the only time Boulder had four days in a row over 100 degrees.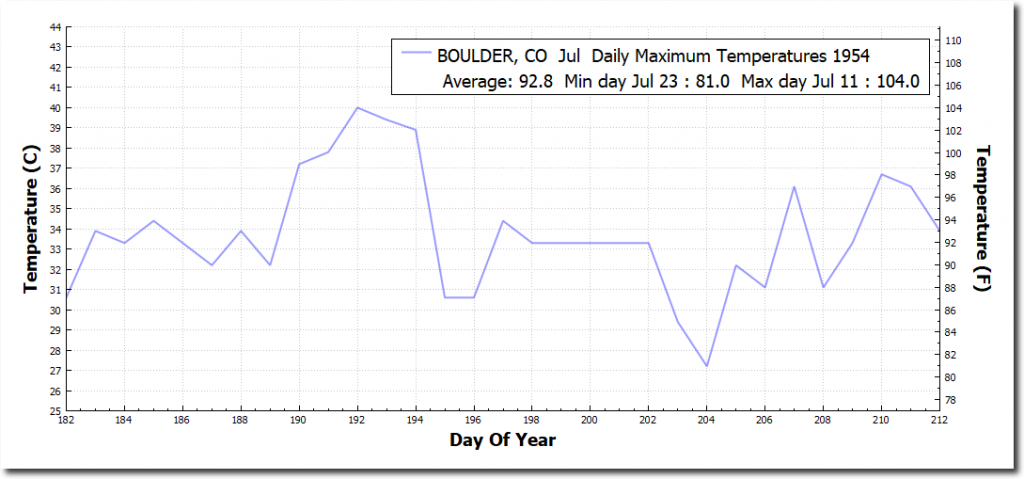 Nebraska was 116 degrees, Kansas was 115, Oklahoma 112, and Missouri 110 degrees.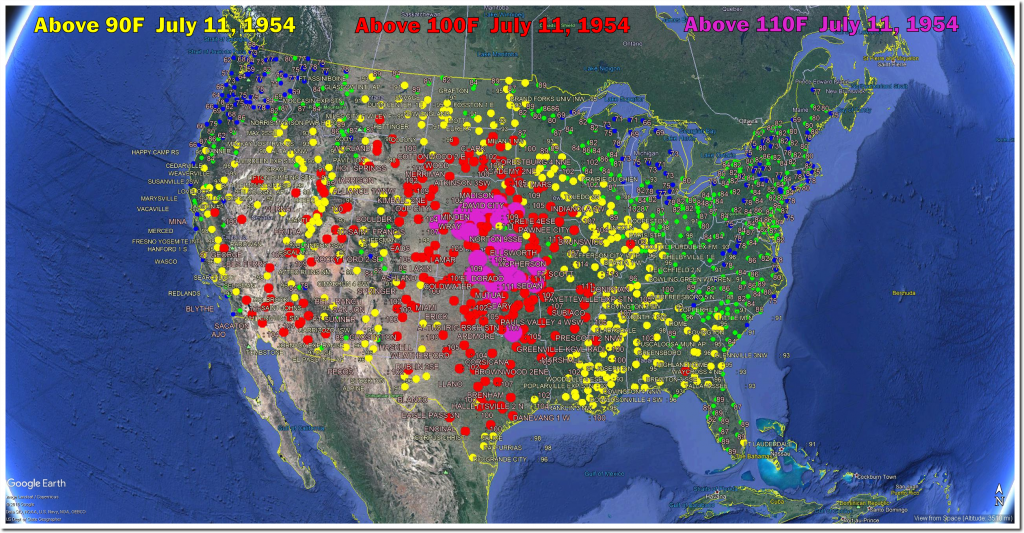 Most of the US was in severe or extreme drought.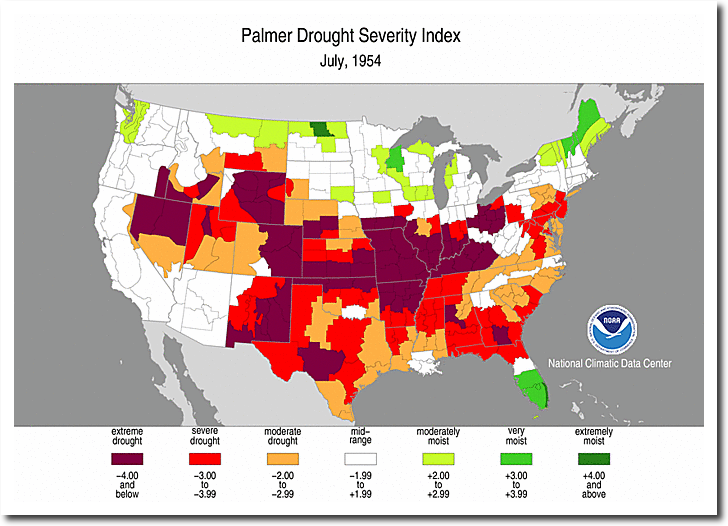 Later that summer New England was hit by two major hurricanes, which were the last major hurricanes to hit New England. Followed by hurricane Hazel which was the deadliest hurricane to ever hit Canada.  Hazel created a storm surge on Lake Ontario which killed more than 100 people in Toronto.
Something changed after 1954, and the likelihood of hot weather plummeted in the US. A couple of hot summers occurred in 1980 and 1988, but for the most part US summers have been much cooler since 1954.
Meanwhile, the press continues to lie about the heat – like they do about everything else.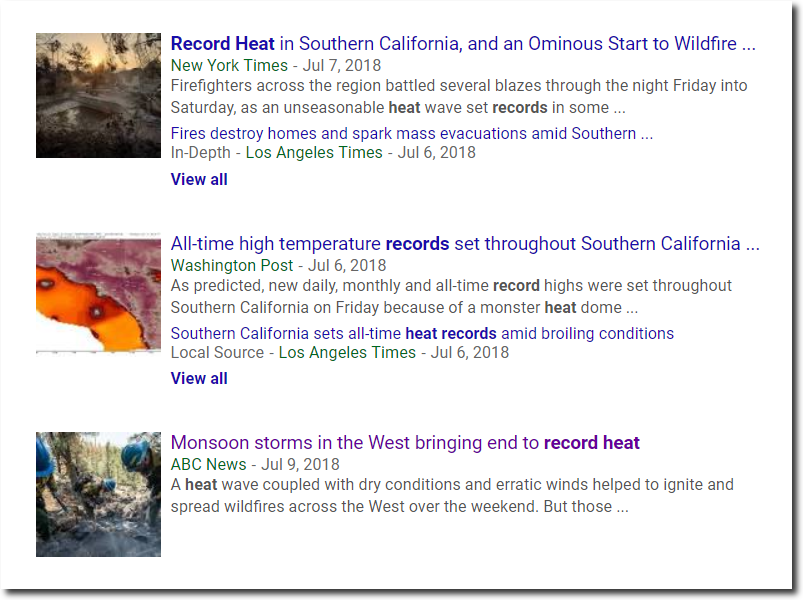 Huge amounts of moisture is streaming into the southwest, with lots of rain and temperatures forecast well below normal for the next couple of weeks.