Halfway through the summer, the total number of US record daily temperature maximums remains near a record low.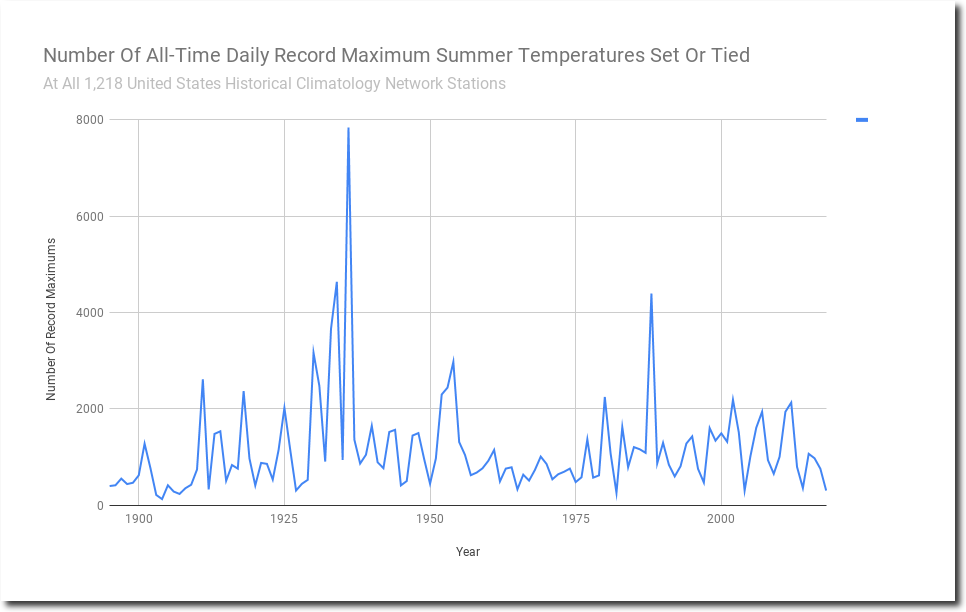 Note how similar this graph is to the EPA heatwave graph below.
Climate Change Indicators: High and Low Temperatures | Climate Change Indicators in the United States | US EPA
The percentage of hot days has also been low.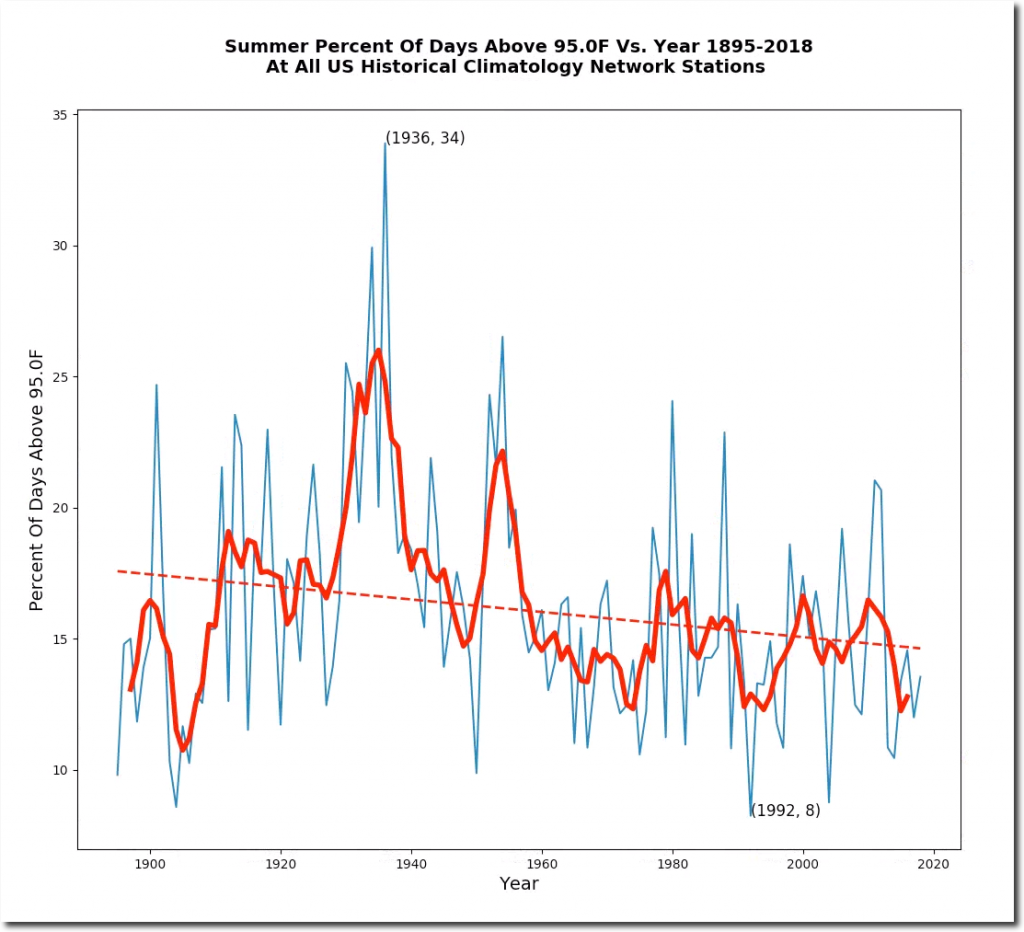 Reality has no place in climate science however.