It has been twenty years since France won the World Cup.
Fifteen years ago, France was  just about to enter a heat wave which killed thousands of people.  I was freezing on the beach at Christchurch, England during early July 2003, but a few days later the weather warmed up.  (I wish I would have gone a week later when it was warm.)  During the first two weeks of August, temperatures in France were near 100 degrees.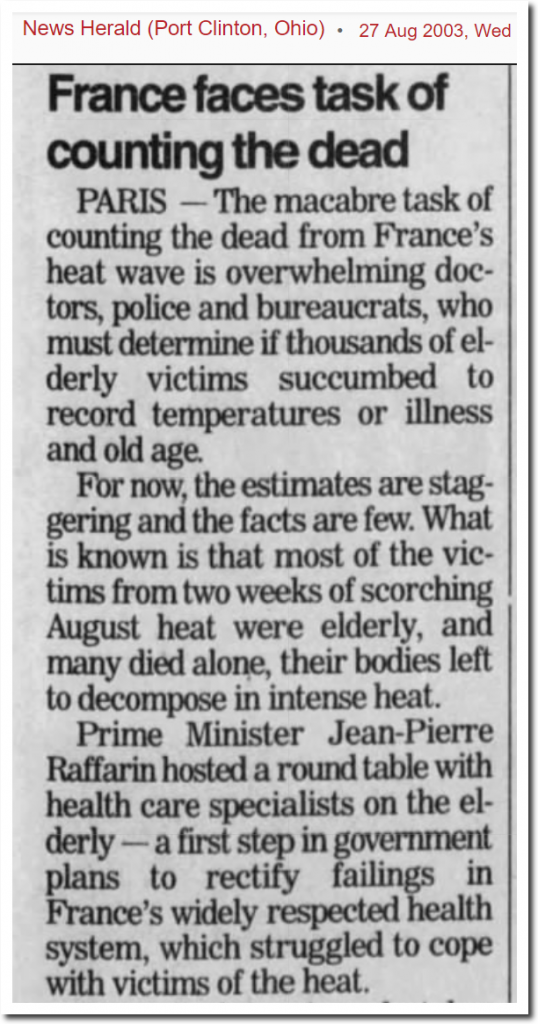 27 Aug 2003, 5 – News Herald at Newspapers.com
Two months ago, climate experts declared the 2003 heatwave to be the new normal.
The study also finds that climate change made such an extreme heat event 4 times as likely.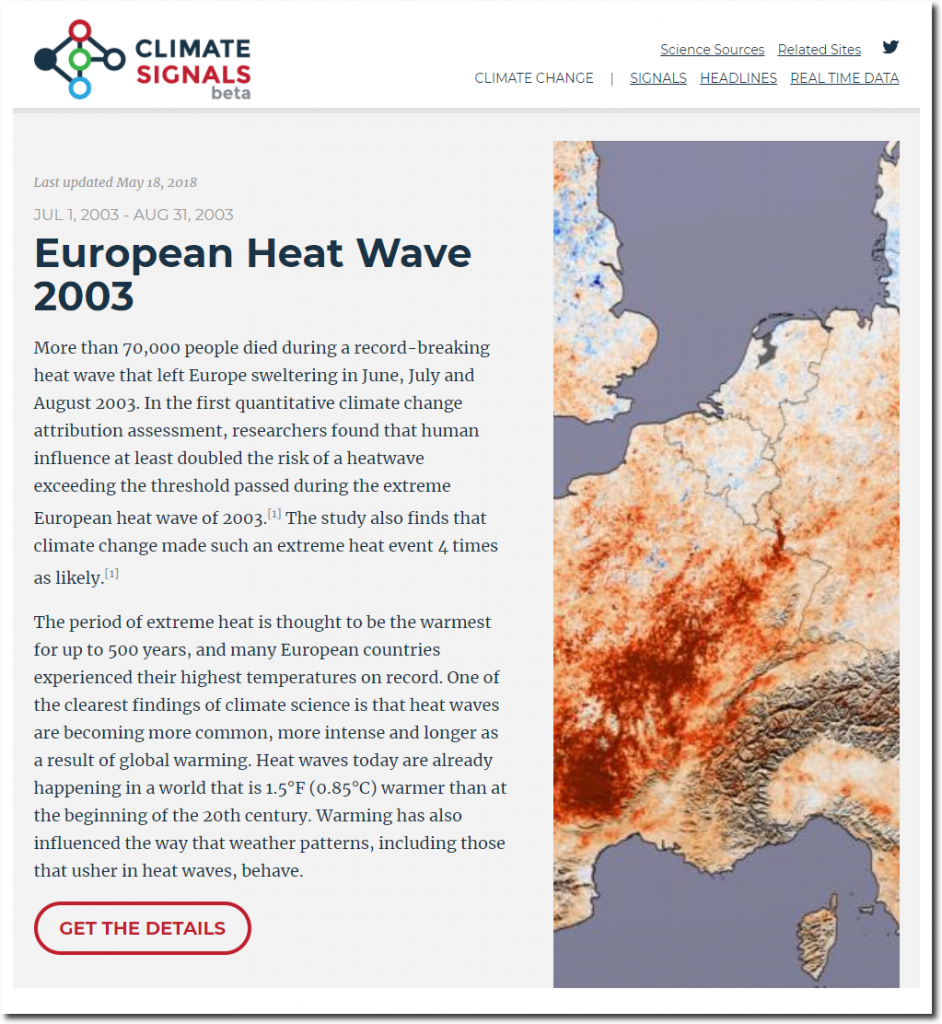 Climate Signals | European Heat Wave 2003
As usual, the climate scientists who did this study didn't use any actual data – which shows that 2003 was an outlier and that there has been no change in the number of hot days in France over the past 120 years.