The usual fake news sources are reporting on Trump protesters in London, which  reminded me of fifteen years ago.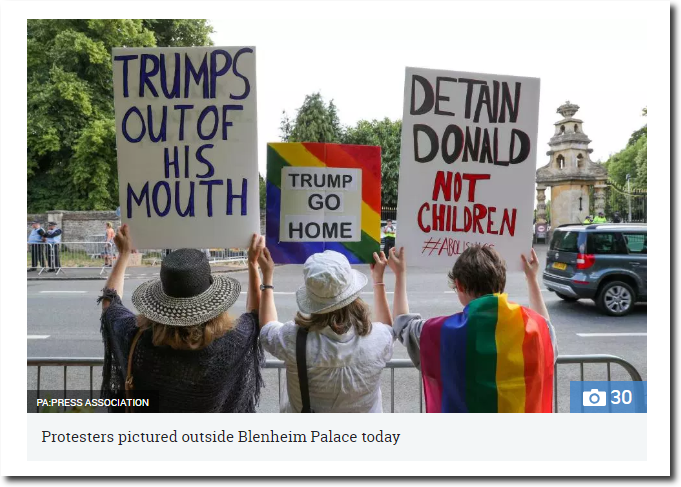 I was in London during Bush's 2003 visit.  There were about six stoners holding signs in front of Buckingham Palace, and CNN reported it as a massive protest.  Later CNN reported that tens of thousands of protesters were in Trafalgar Square. I was in Trafalgar Square (which isn't big enough to hold more than a couple of thousand people) during the protest. There were also a couple of hundred of marchers surrounded by a line of police marching down Oxford Street.
There was a big event however that week.  England won the Rugby World Cup, and the pubs were full to the brim at 8am in cold, pouring rain. About half a million people lined up on Whitehall for the parade when the team returned from Australia.  People were singing and partying all night long in Leicester Square.  CNN must have gotten that confused with their imaginary protesters.