On this date in 1980, Ada and Montevideo, Minnesota both reached 100 degrees. Temperatures like that in April are incomprehensible now.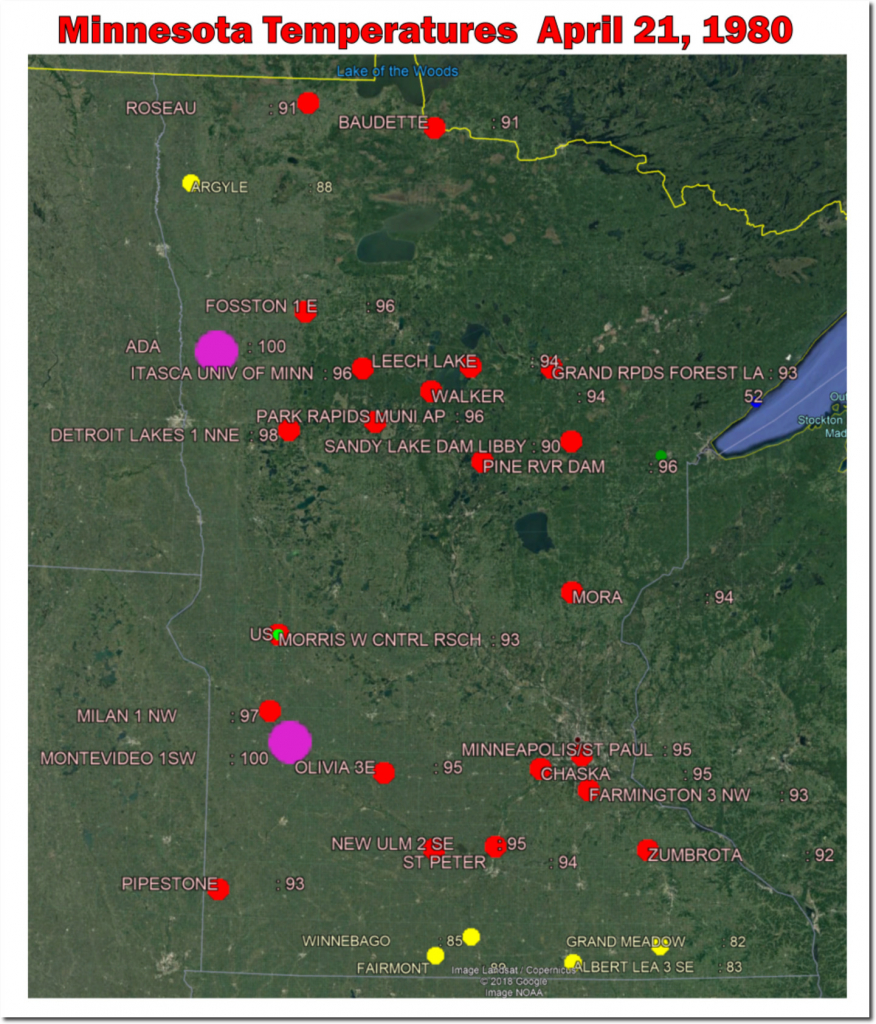 In fact, Ada, Minnesota has only had one 100 degree day this millenium. During 1936, Ada had eighteen 100 degree days.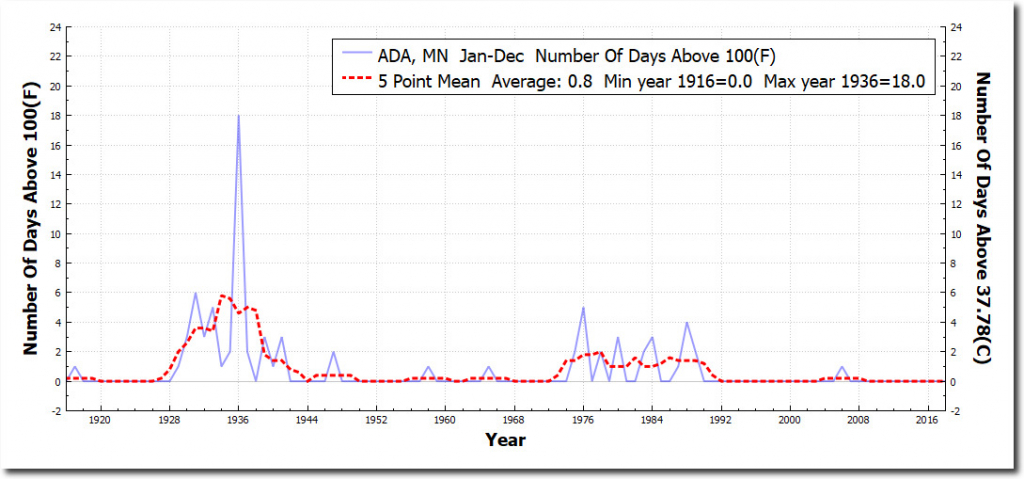 The frequency of 100 degree days in Minnesota has plummeted and happen only rarely now.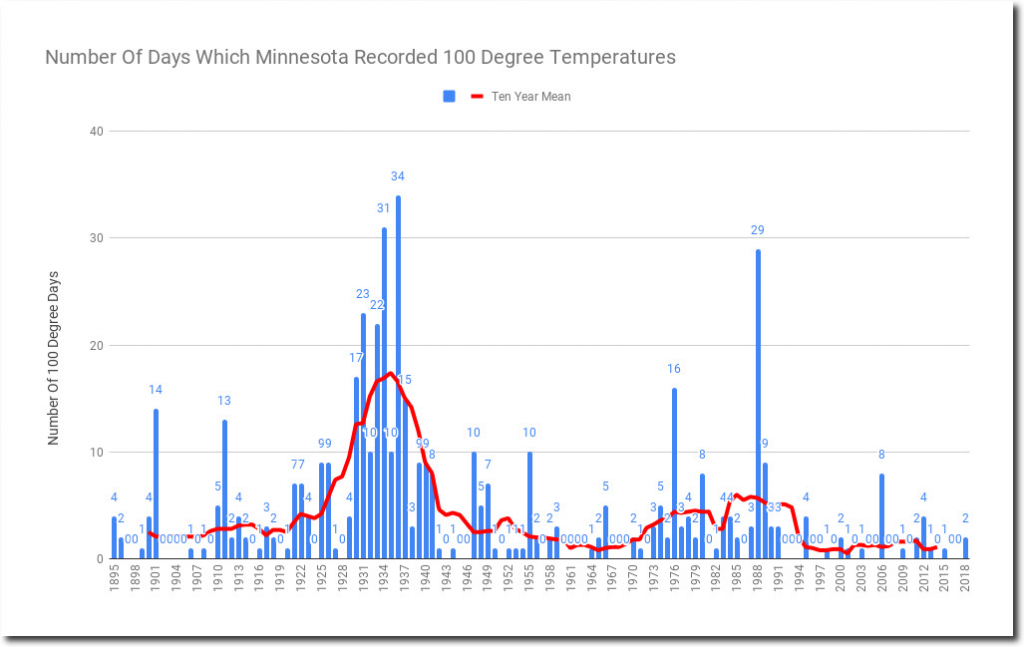 Peak temperatures in Minnesota have also plummeted.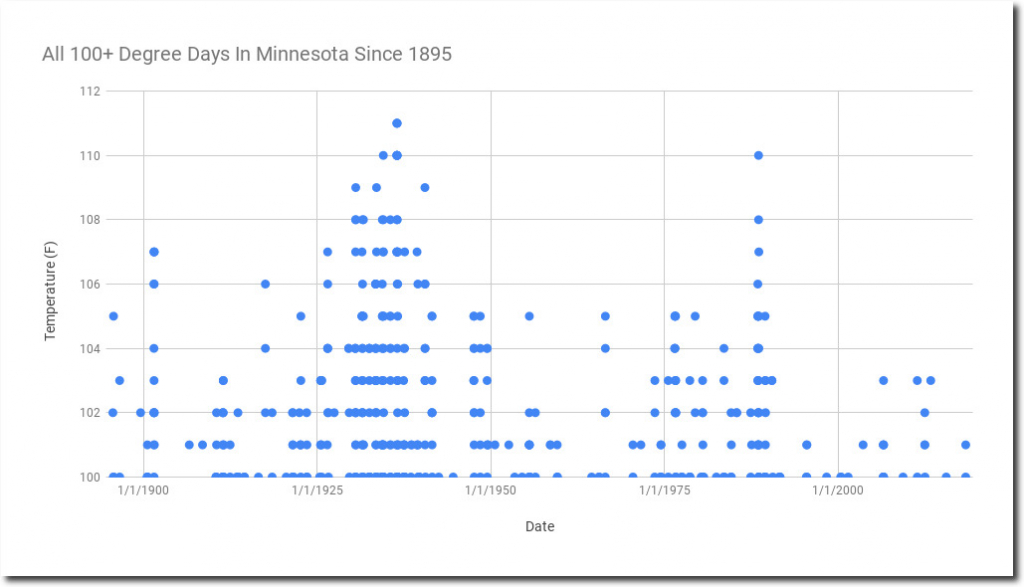 Meanwhile, the fraudsters at the Union of Concerned Scientists claim the exact opposite.
Scorching Summers Become Standard

If our heat-trapping emissions continue to increase at the current rates, every summer in Minnesota toward the end of the century is projected to be as hot as or hotter than 1988—the state's hottest summer on record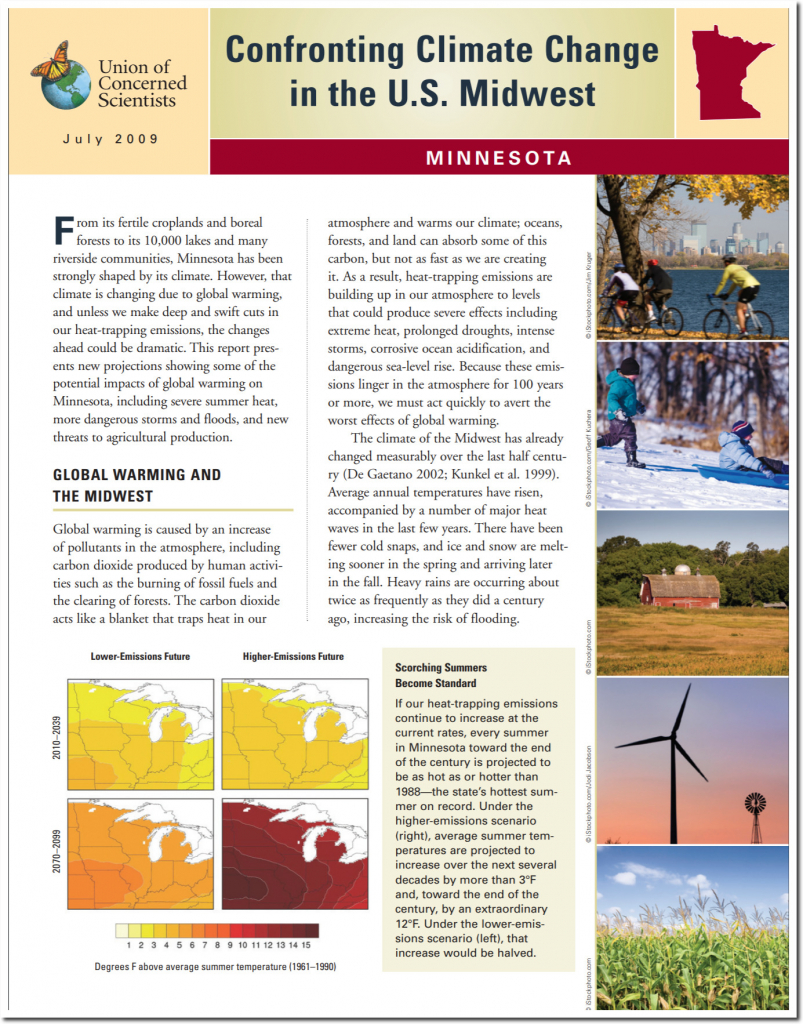 Minnesota temperature data shows the exact opposite.  As atmospheric CO2 has increased, the frequency of hot days has plummeted.
So why hasn't the scientific community spoken out against this constant barrage of climate lies?  This sort of analysis is very simple and easy to verify, yet peer-reviewed science remains silent in the face of this fraud.