On August 15, 2008 I wrote my first article about climate junk science.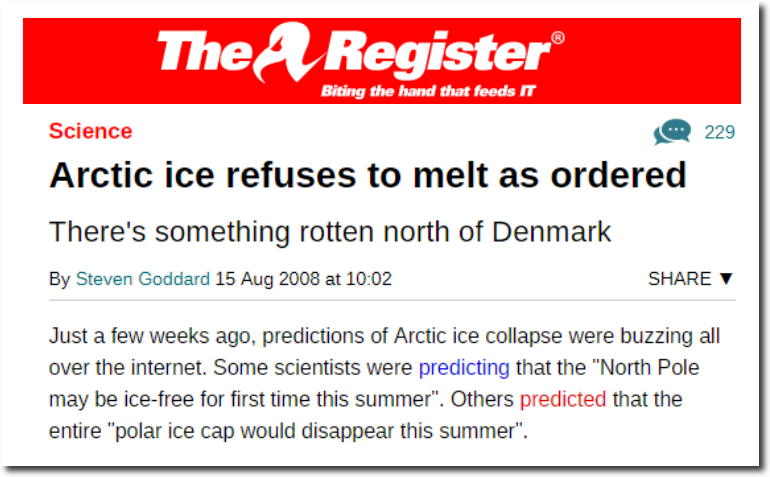 Arctic ice refuses to melt as ordered • The Register
It was in response to a barrage of nonsensical predictions.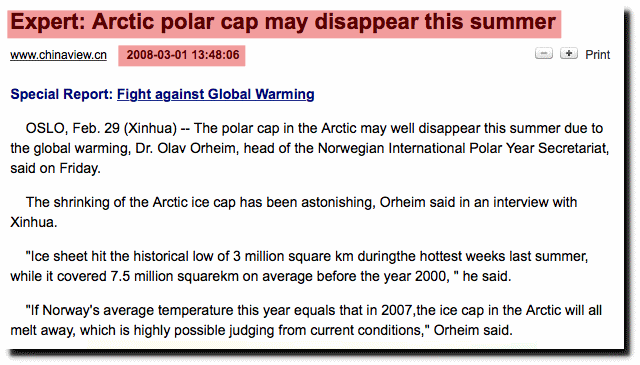 Expert: Arctic polar cap may disappear this summer_English_Xinhua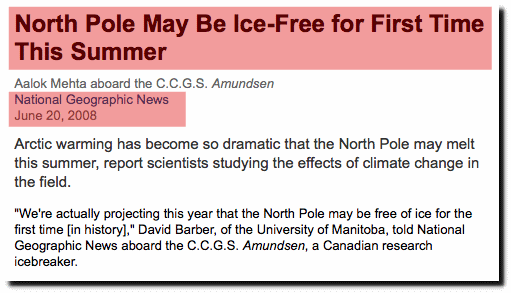 North Pole May Be Ice-Free for First Time This Summer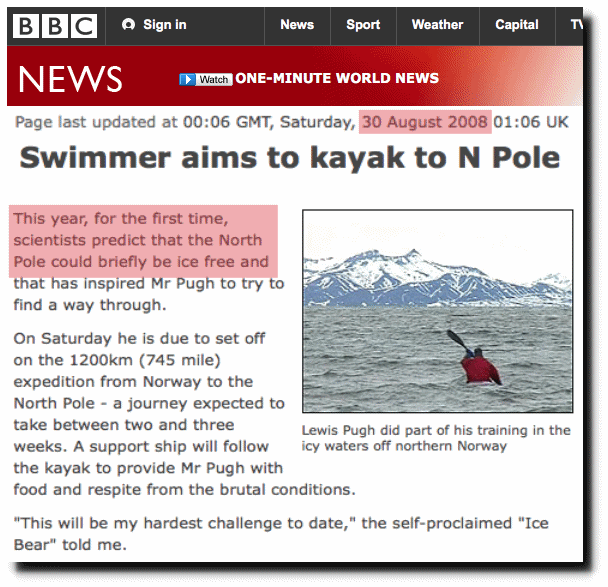 BBC NEWS | UK | Swimmer aims to kayak to N Pole
"there will be no sea ice left in the summer in the Arctic Ocean somewhere between 2010 and 2015. "And it's probably going to happen even faster than that," said Fortier, who leads an international team of researchers in the Arctic"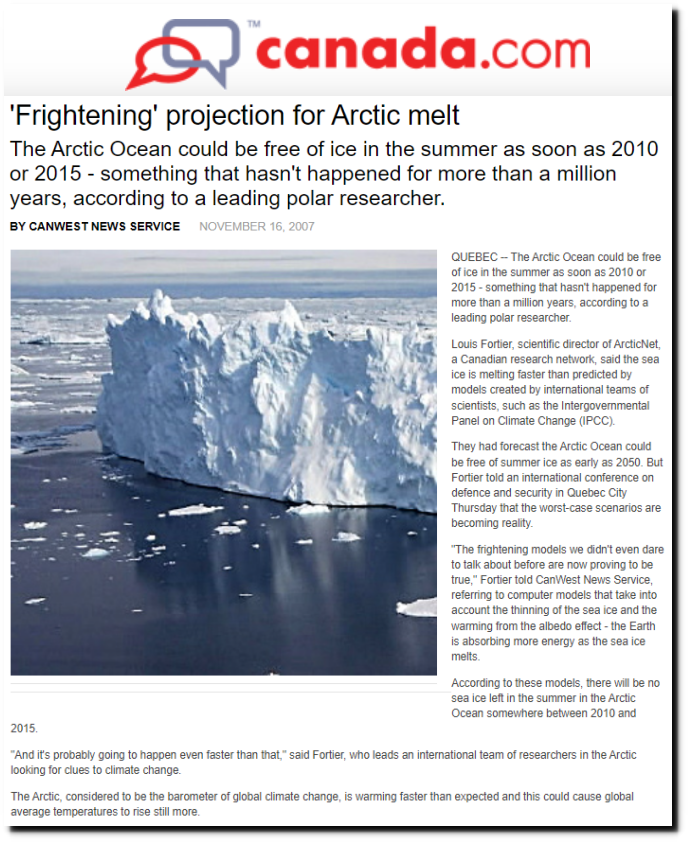 'Frightening' projection for Arctic melt

The Daily Reporter – Google News Archive Search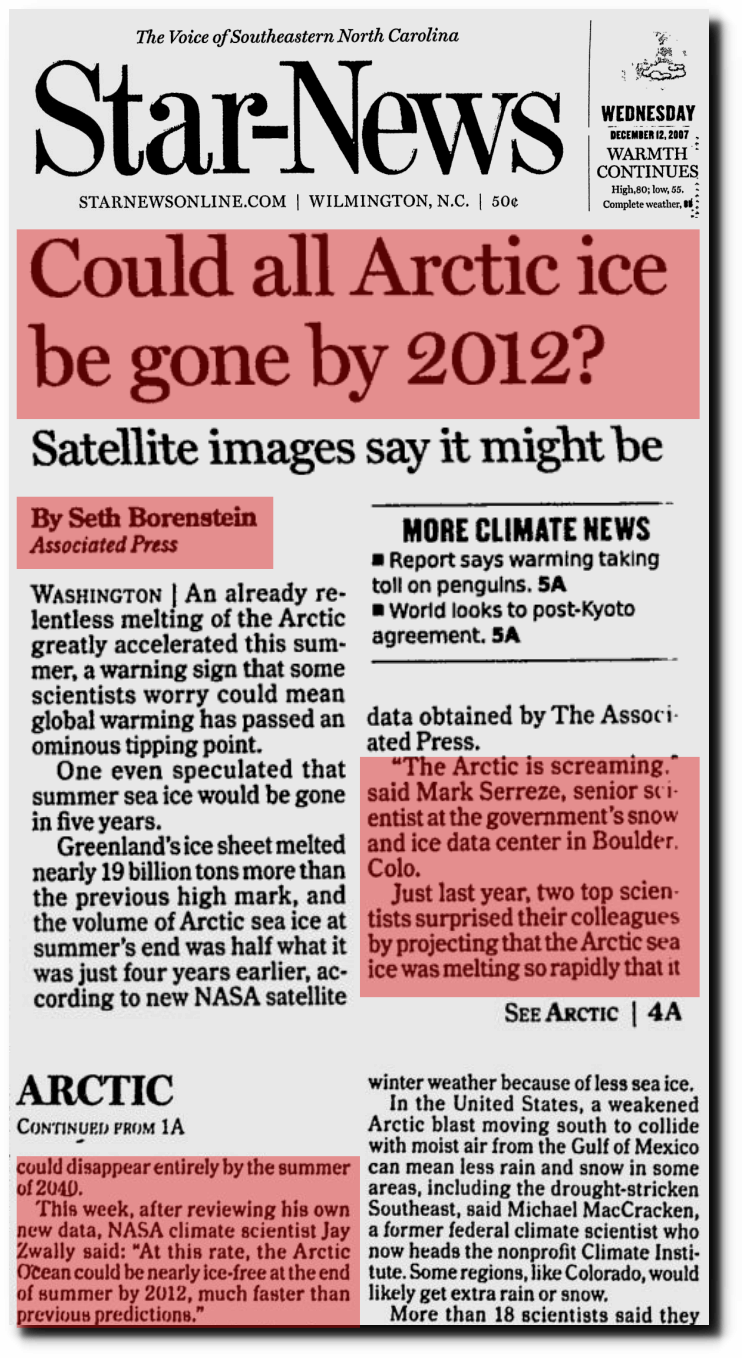 Star-News – Google News Archive Search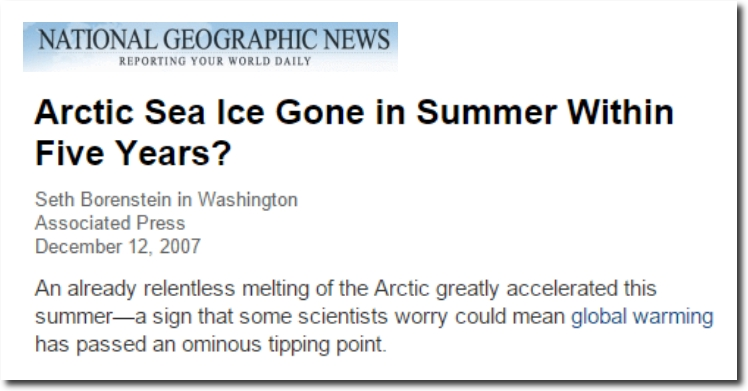 Arctic Sea Ice Gone in Summer Within Five Years?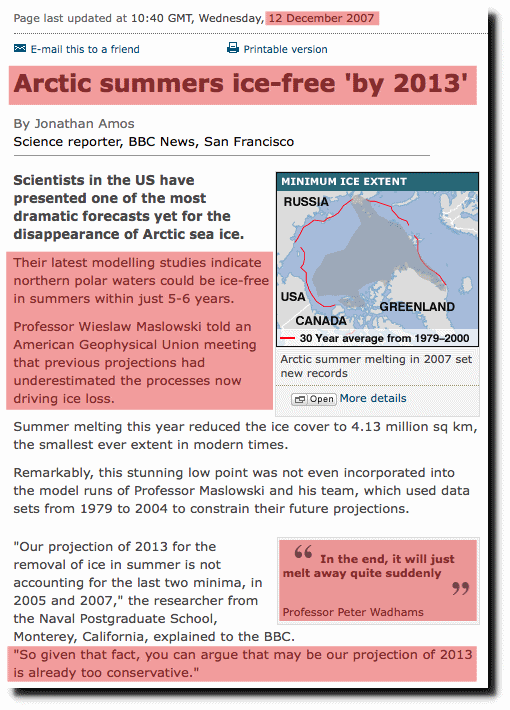 BBC NEWS | Science/Nature | Arctic summers ice-free 'by 2013'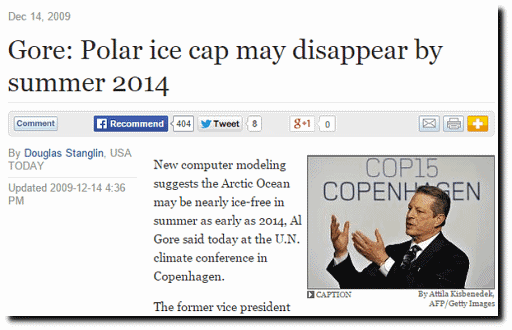 Gore: Polar ice cap may disappear by summer 2014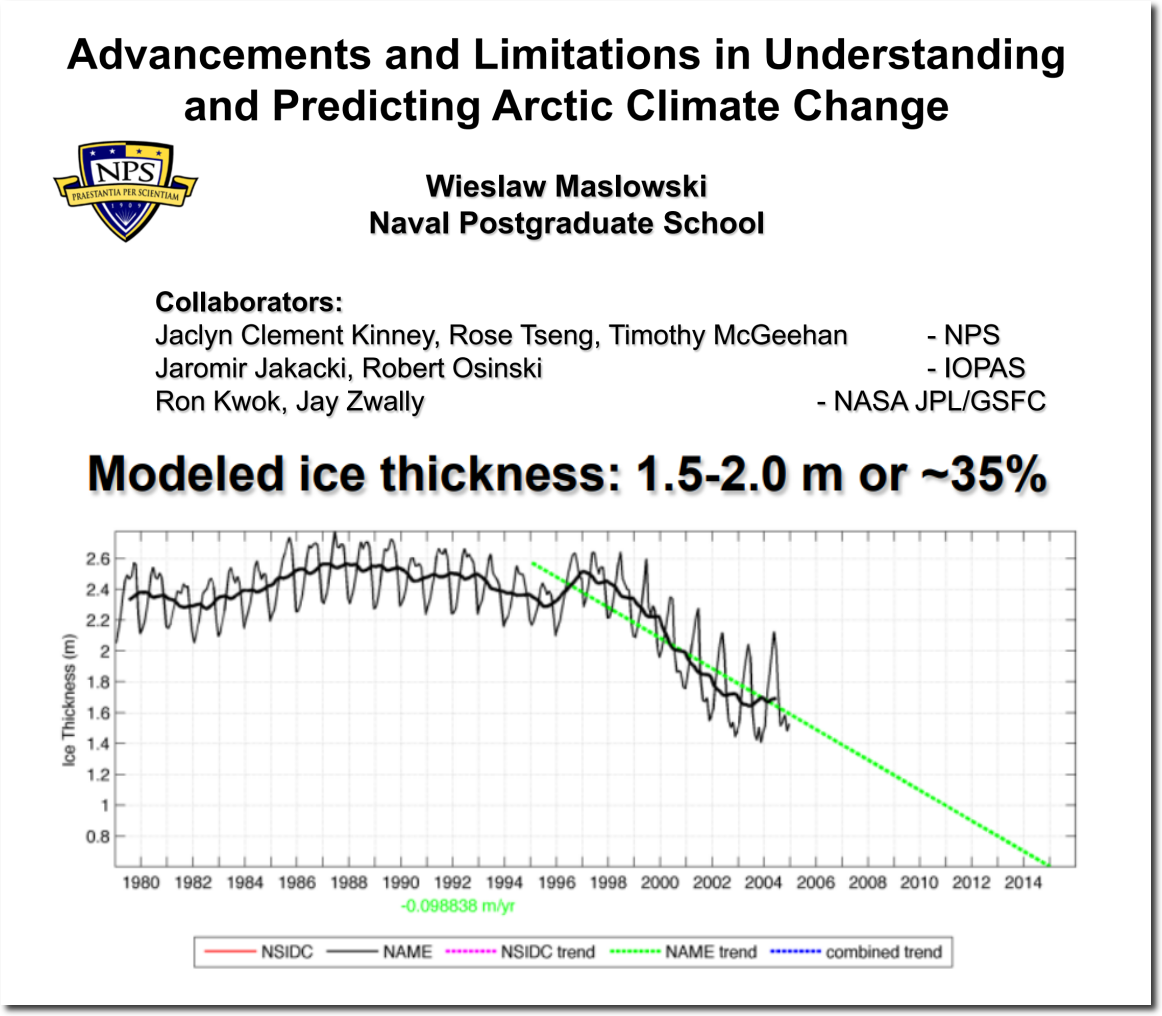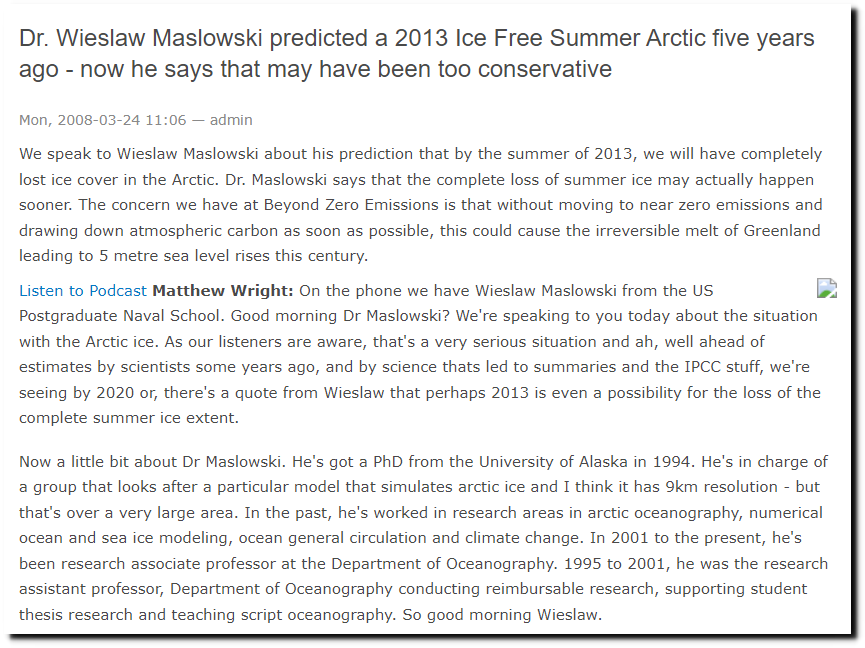 2100 | ecoSanity.org – See. Act. Inspire!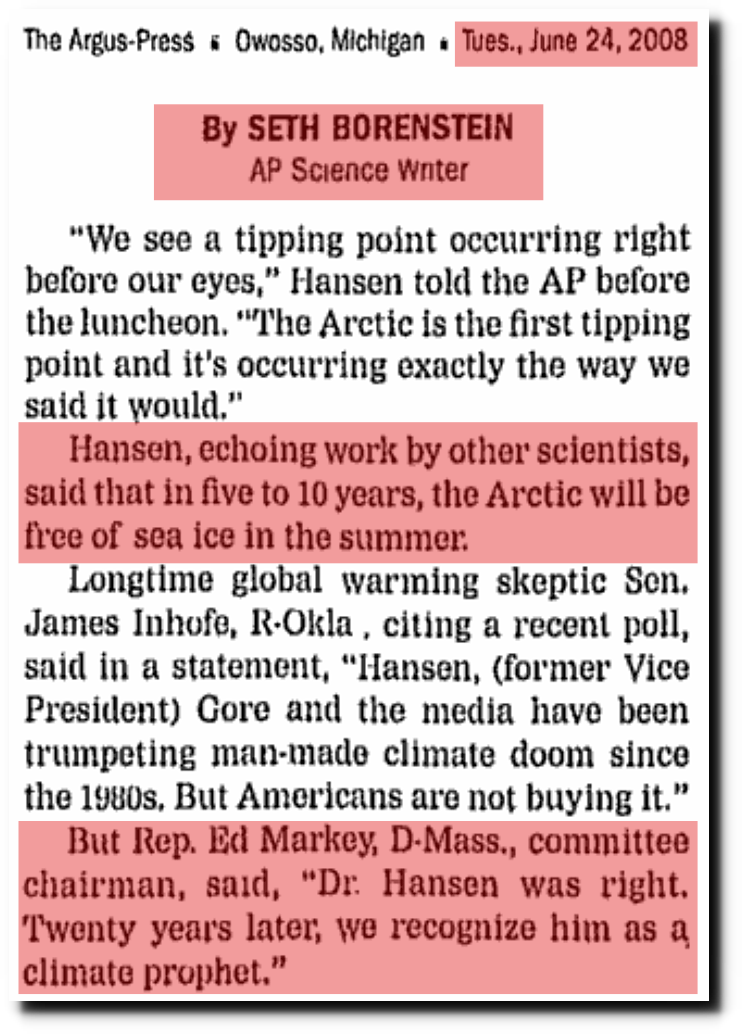 The Argus-Press – Google News Archive Search
Arctic sea ice extent is highest for the date in 13 years and higher than fifteen years ago.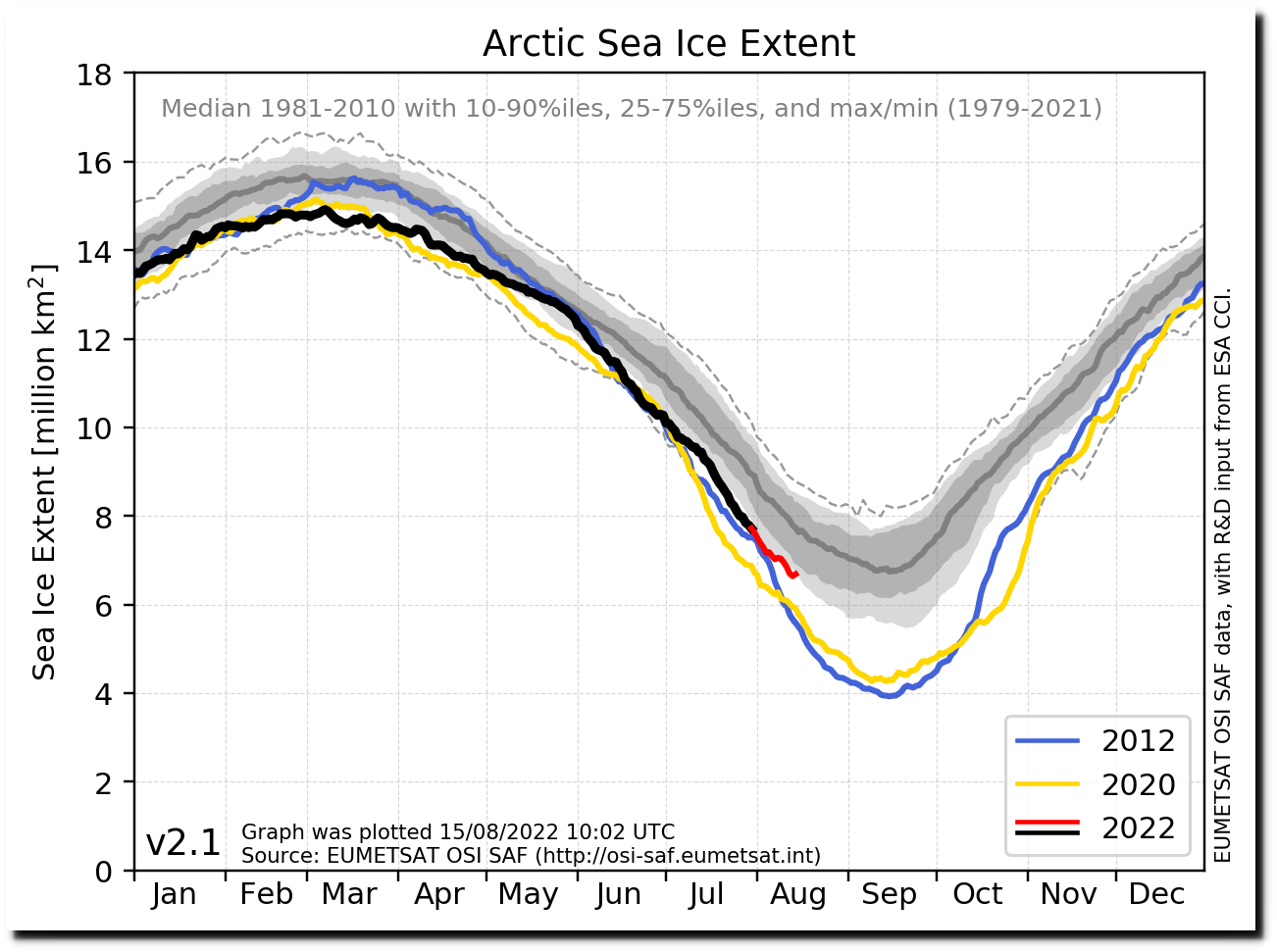 osisaf_nh_sie_daily-2years.png (1274×943)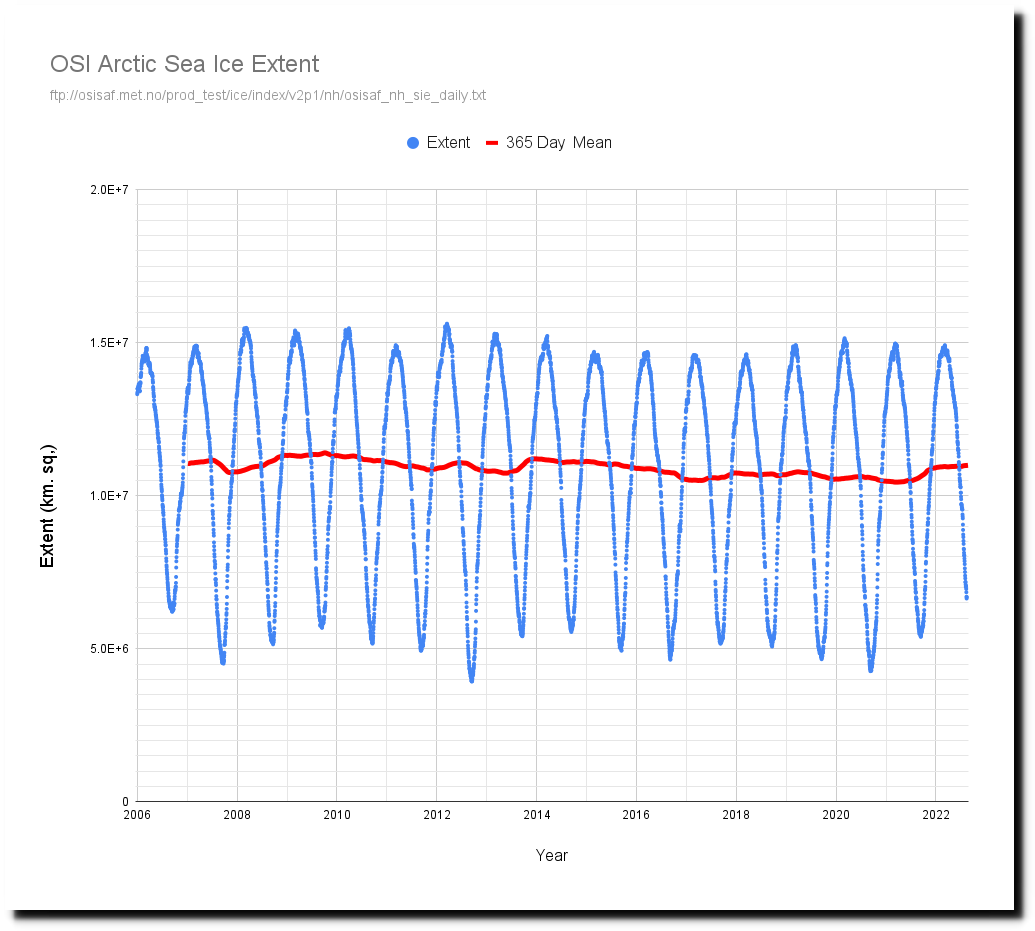 ftp://osisaf.met.no/prod_test/ice/index/v2p1/nh/osisaf_nh_sie_daily.txt
The surface mass balance of Greenland has been above average for four of the last six years.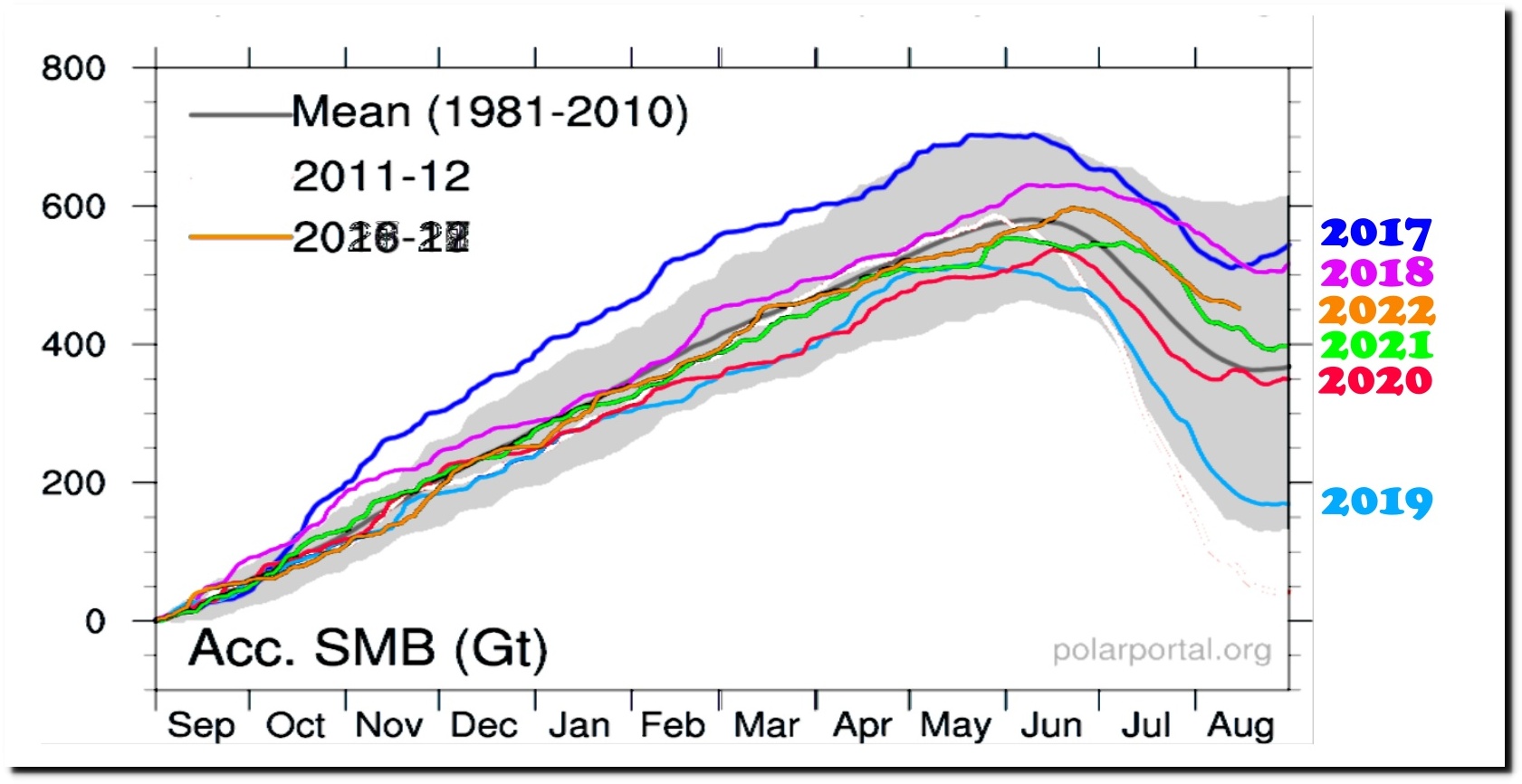 Surface Conditions: Polar Portal
The North Pole had a short cold summer.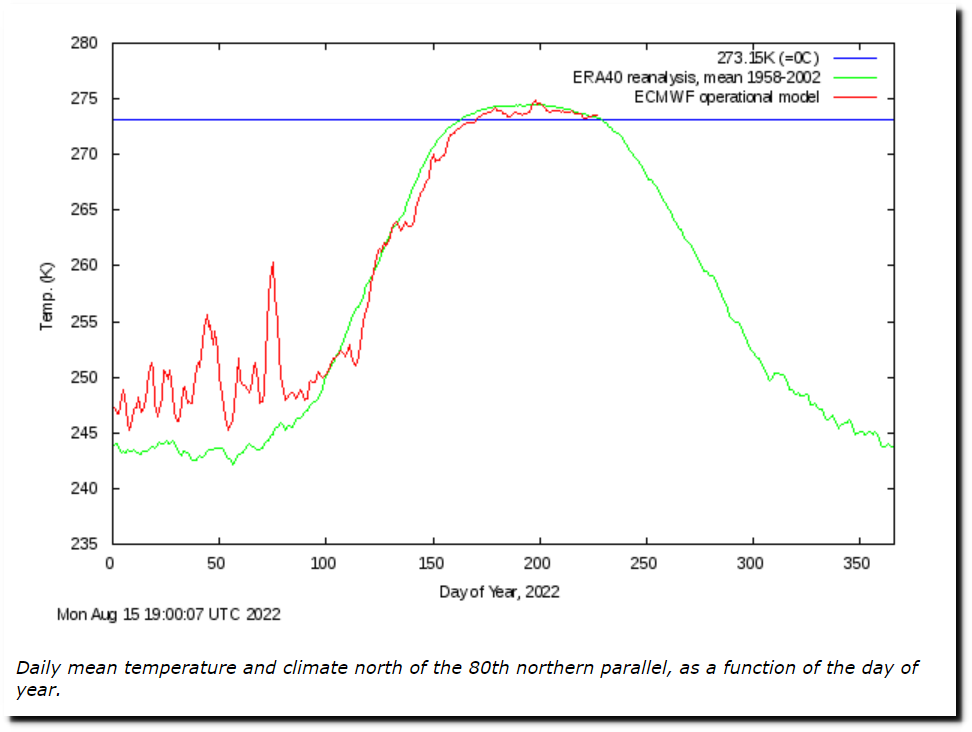 Ocean and Ice Services | Danmarks Meteorologiske Institut
There is still ice up to the coast of Alaska and Siberia with nothing but cold in the forecast.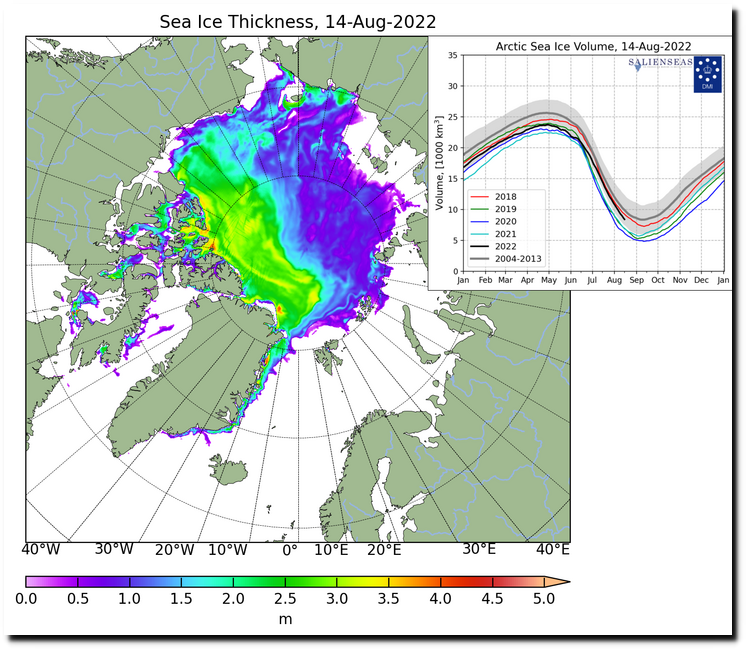 FullSize_CICE_combine_thick_SM_EN_20220814.png (1400×1213)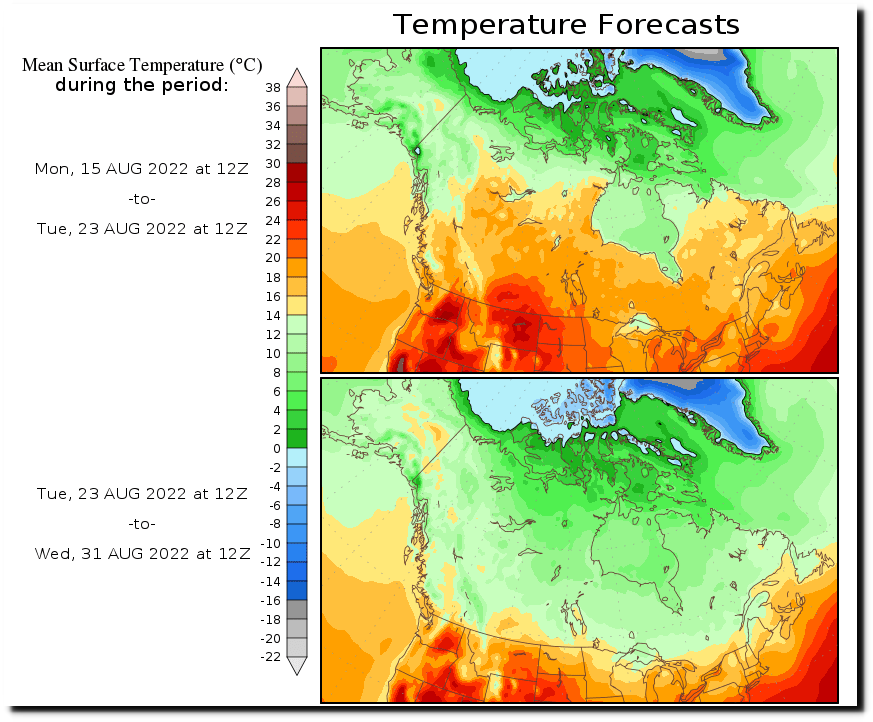 In 1971 the ice retreated far off both coasts.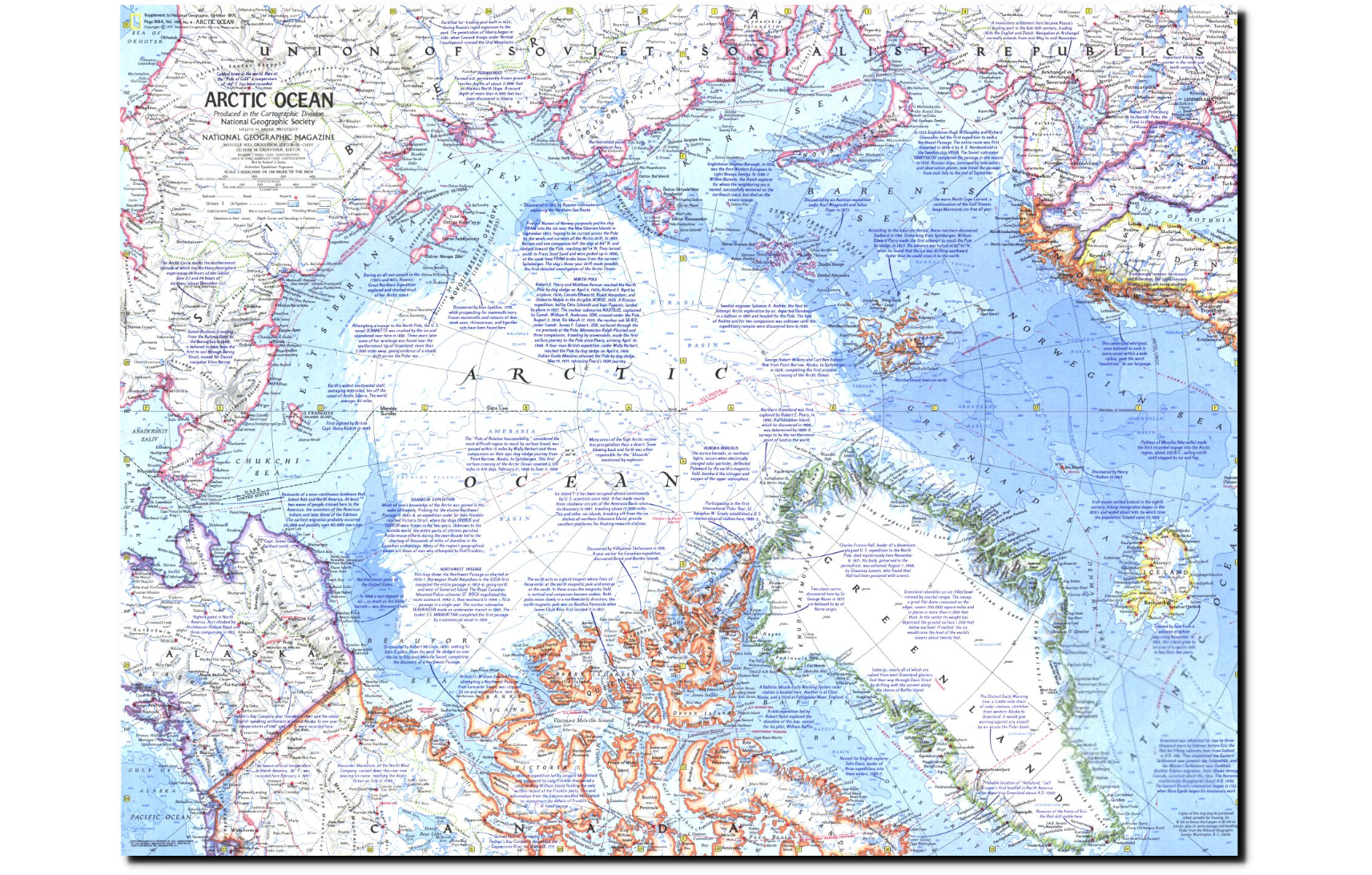 https://interactivity.partica.online/NatGeoMaps/mapviewer.html?mapName=1971_10_Arctic Ocean_side 1
This week in 1958, a submarine surfaced at the North Pole, and the New York Times wrote:
"Some scientists estimate that the polar ice pack is 40 per cent thinner and 12 per cent less in area than it was a half-century ago, and that even within the lifetime of our children the Arctic Ocean may open, enabling ships to sail over the North Pole, as the submarines 'Nautilus and Skate recently sailed under it. A ship bound from New York to Tokyo would save 2,500 miles by turning left outside the Nar- rows and sailing past Greenland in- stead of through the Panama Canal."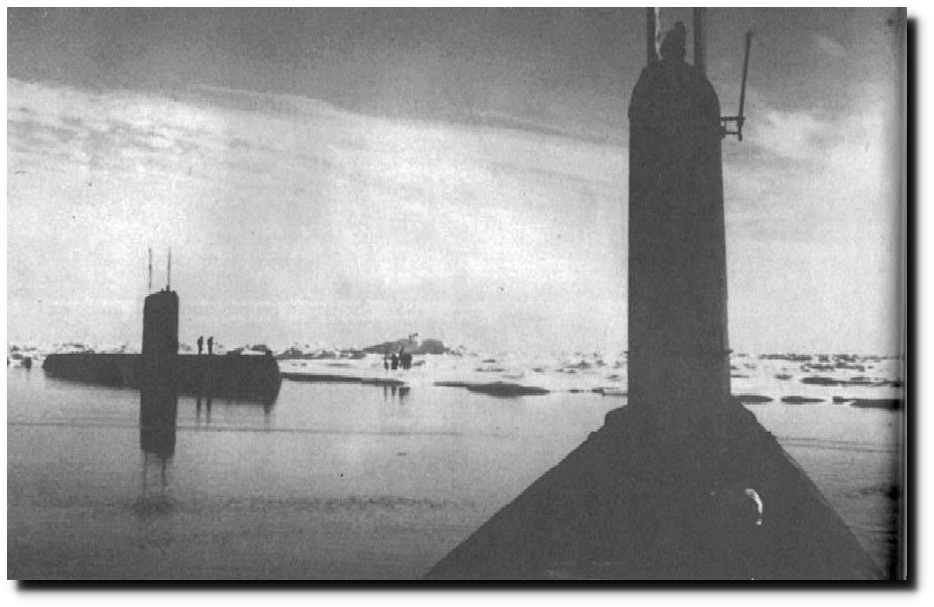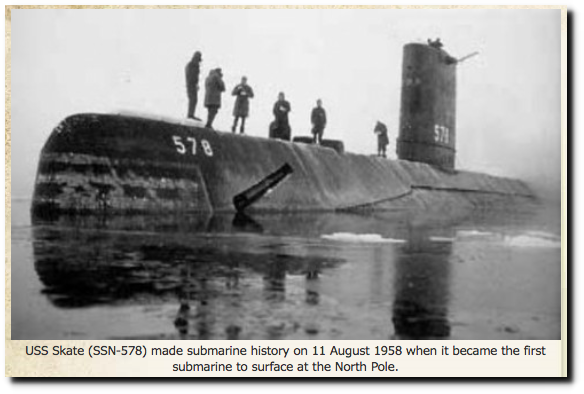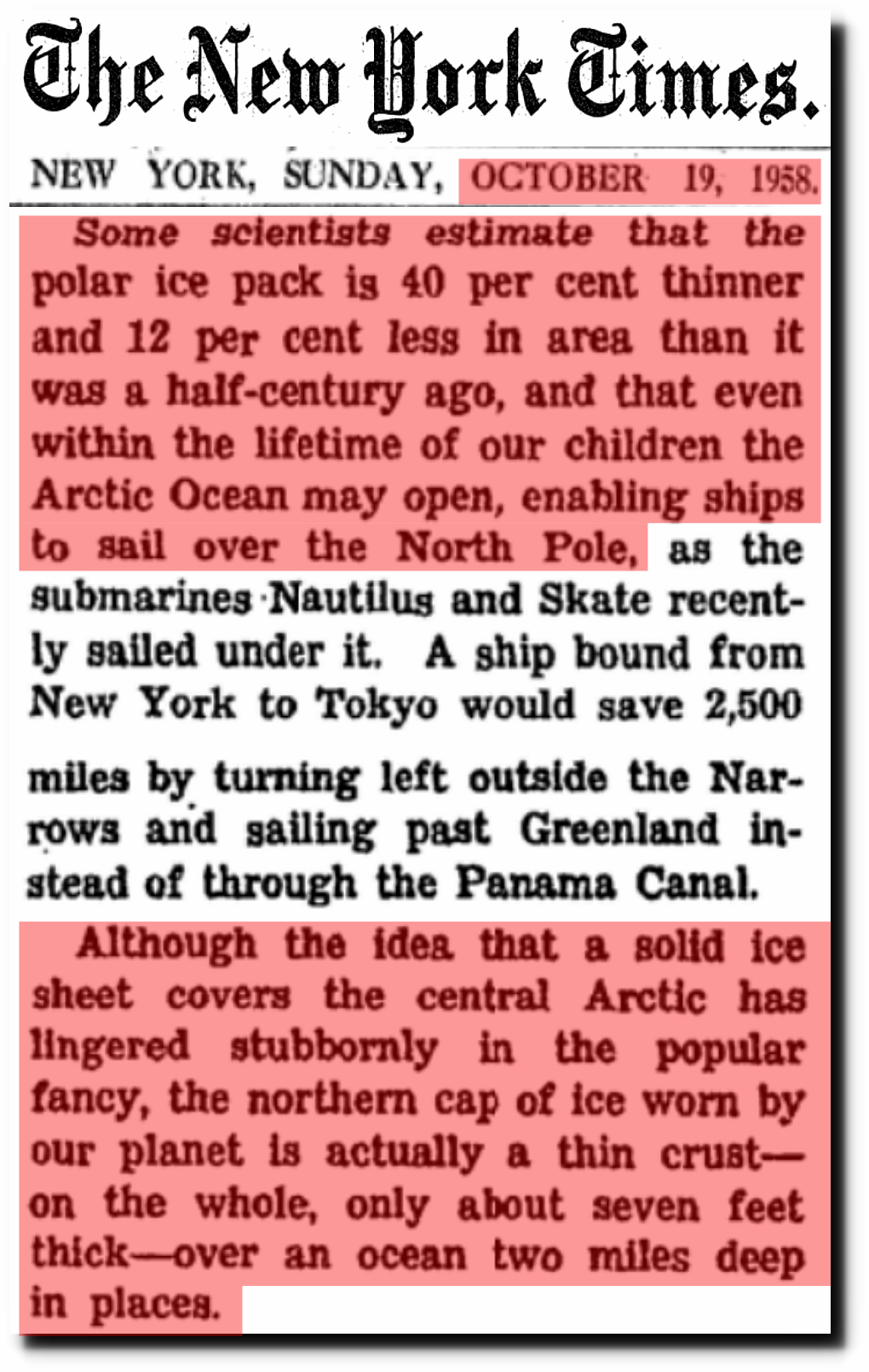 The Changing Face of the Arctic; The Changing Face of the Arctic – The New York Times
Other than a few tankers escorted by ice breakers along the Siberian coast, there isn't any shipping in the Arctic today.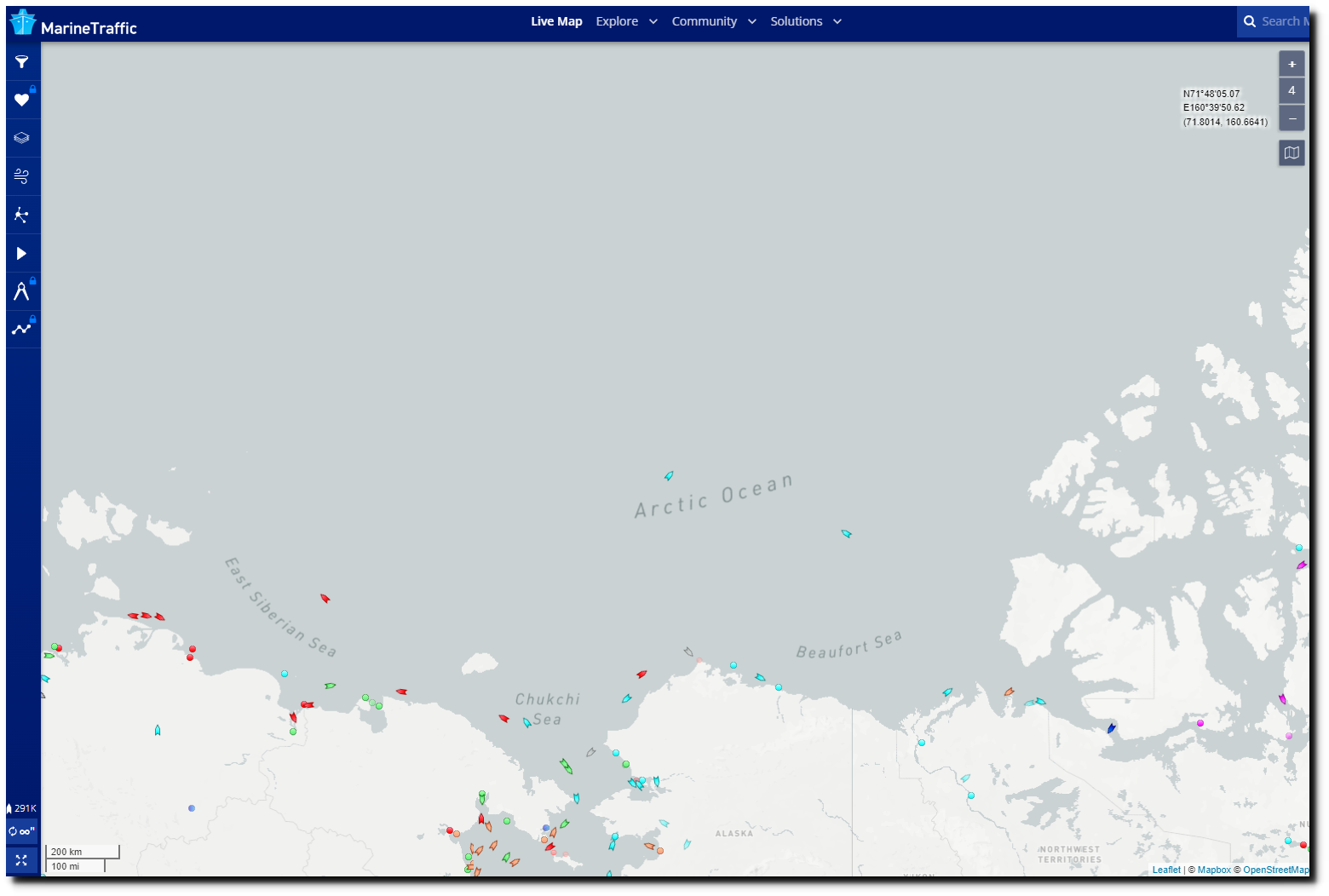 MarineTraffic: Global Ship Tracking Intelligence | AIS Marine Traffic
Last year many of those ships got stuck in the ice, and the press blamed it on climate change.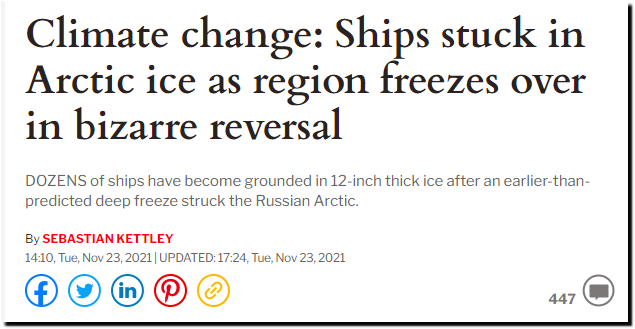 Climate change: Ships stuck in Arctic ice as region freezes over in bizarre reversal | Science | News | Express.co.uk
The scamsters never stop.