Experts say that melting glaciers in Alaska are a sign of man-made climate change. They say this because they don't know anything about climate. Alaskan glaciers were melting in 1935.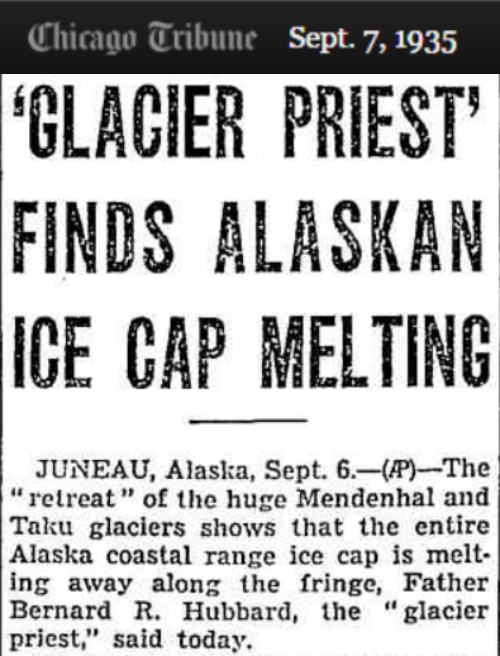 September 7, 1935 – 'GLACIER PRIEST' FINDS ALASKAN ICE CAP MELTING
Alaska's largest glacier melted almost 10 feet per day from 1794 to 1916.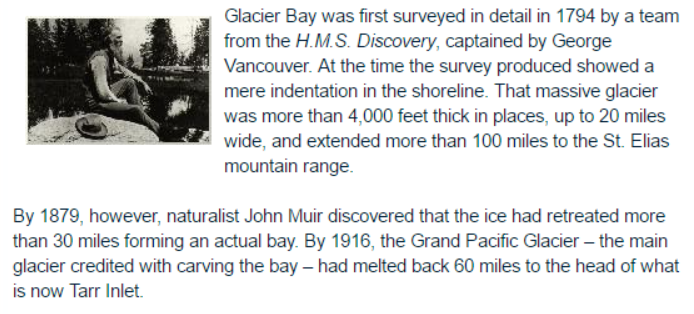 History and Geography of Glacier Bay National Park in Southeast Alaska
There is no indication that Alaskan glacier melting has anything to do with humans, but that is what politicians want to hear – so scientists simply make stuff up.