The heatwave of 2016 has been notable in that so far this summer the area of the US to reach 100F (38C) has been the lowest on record. During the 1930's, more than 70% of the US reached 100F every year, but now less than 30% of the US typically reaches 100F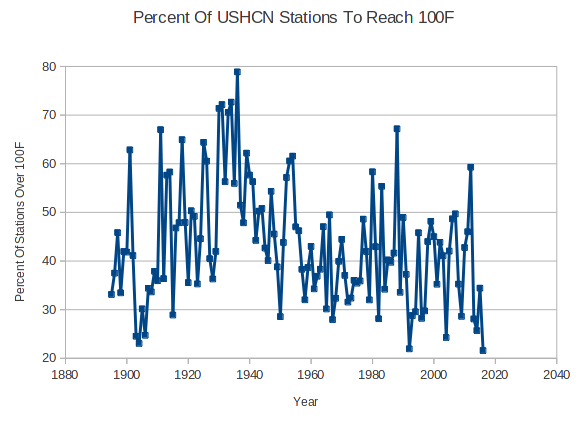 During 1936, only New England and Florida were spared 100 degree weather.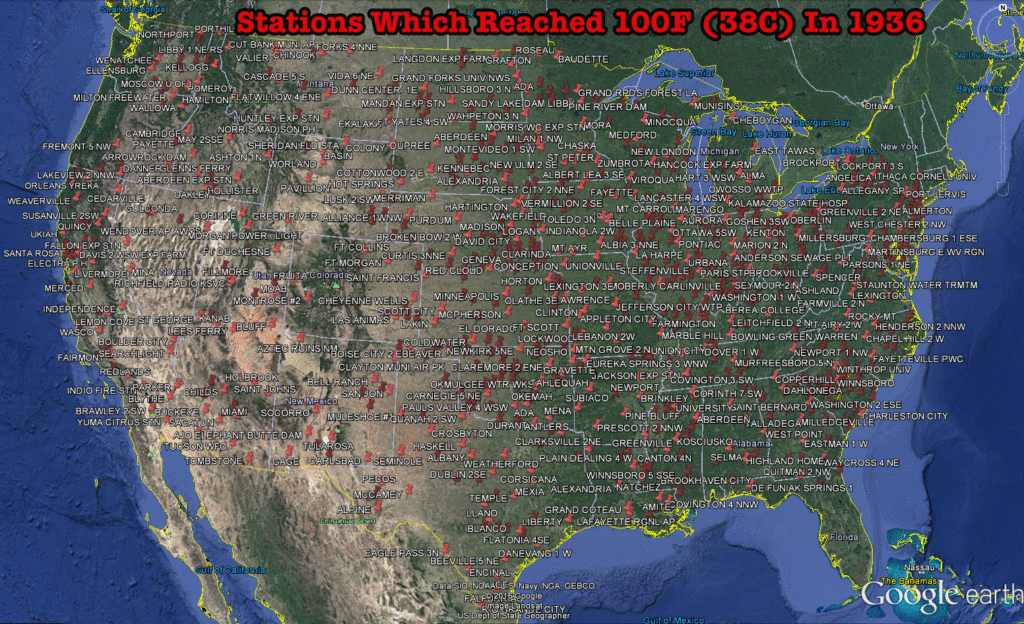 More than 20% of US stations set their all-time record maximum temperature during 1936.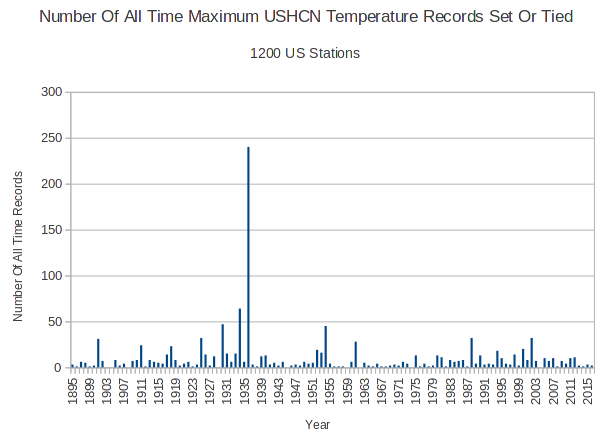 Government climate scientists say that hot days are becoming more common in the US, because they are paid to push political agendas by politicians in Washington DC.