The Polar Vortex weakens, and it become wavier.

John Holdren  January 17, 2014
The winter of 2011-2012 was warm in the US. Climate alarmists blamed it on global warming, and said it was the new normal. So during the cold winter of 2013-2014, the White House had to come up with some new BS, and claimed that a warming Arctic and shrinking ice cap were the cause of the cold.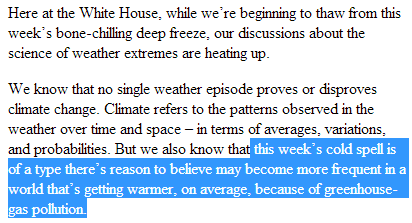 We the Geeks: "Polar Vortex" and Extreme Weather | whitehouse.gov
The Polar Vortex Explained in 2 Minutes | The White House
Two days later, they had fooled 40% of the public.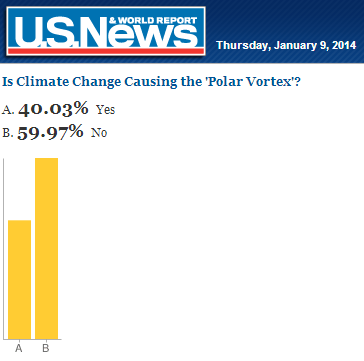 This is the exact opposite of what scientists said 40 years ago, when they blamed the same weather pattern on a cooling Arctic and an expanding Arctic ice cap.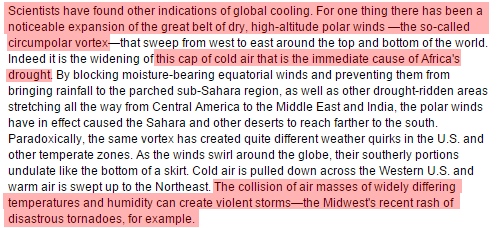 TIME Magazine Archive Article — Another Ice Age? — Jun. 24, 1974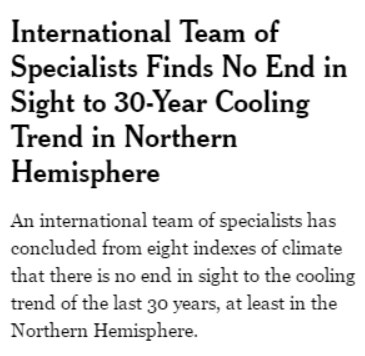 International Team of Specialists Finds No End in Sight to 30-Year Cooling Trend in Northern Hemisphere – Article – NYTimes.com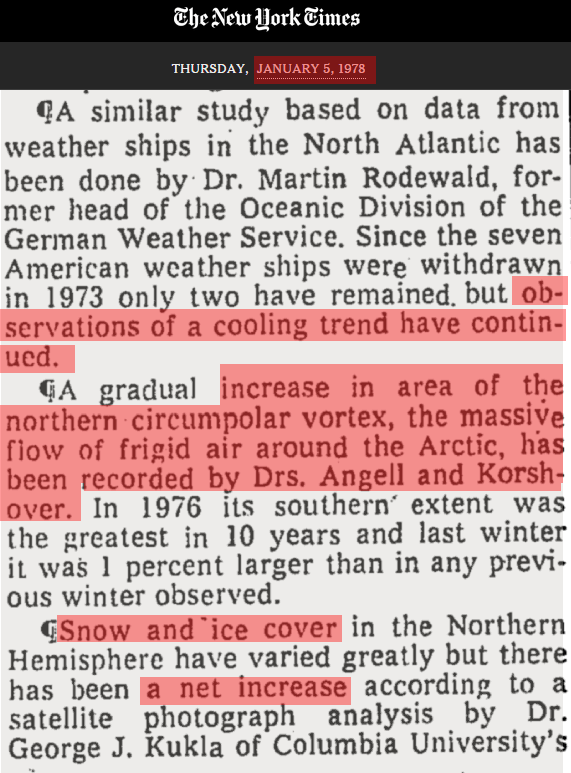 TimesMachine: January 5, 1978 – NYTimes.com
The CIA blamed the expansion of the polar vortex on Arctic cooling and an expanding ice cap.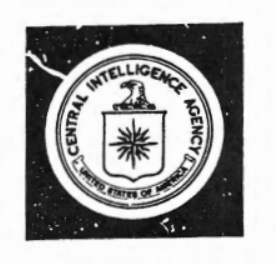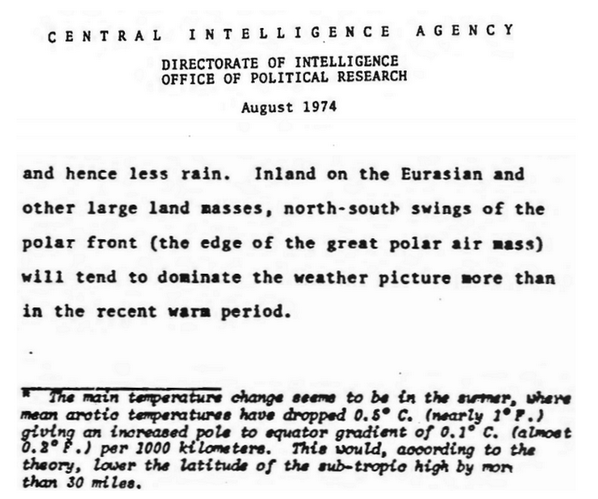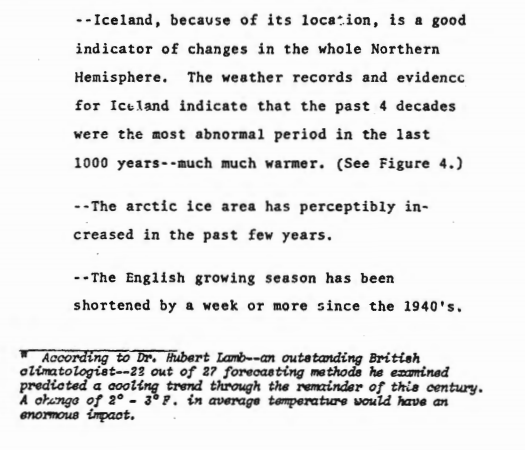 The weather pattern in 1977 was nearly identical to the winters of 2013-2014 and 2014-2015.
The Lewiston Journal – Google News Archive Search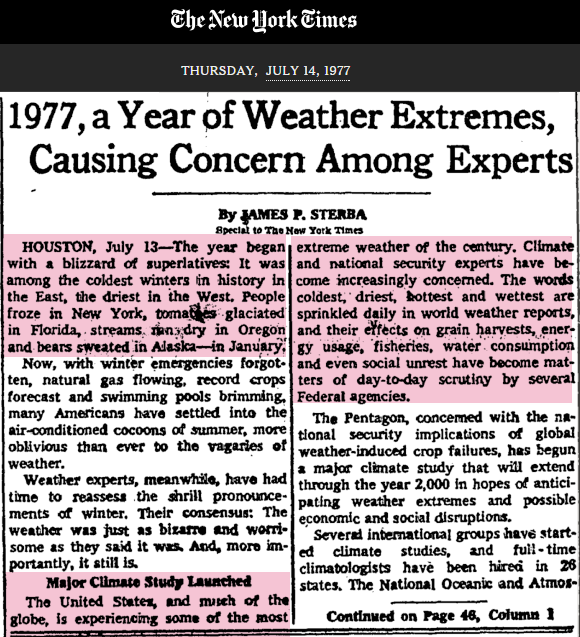 TimesMachine: July 14, 1977 – NYTimes.com
The March 1, 1975 issue of Science News showed how global cooling caused a wavy jet stream.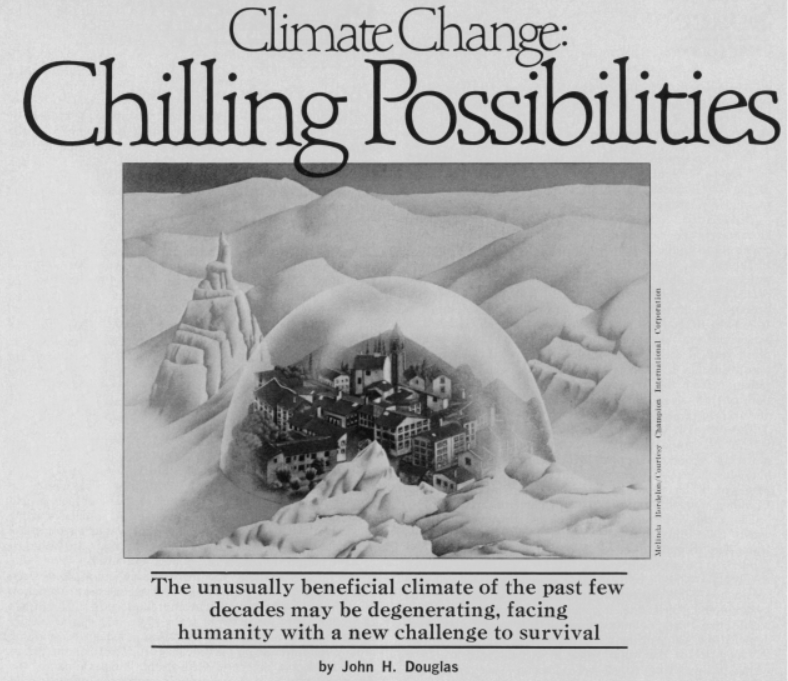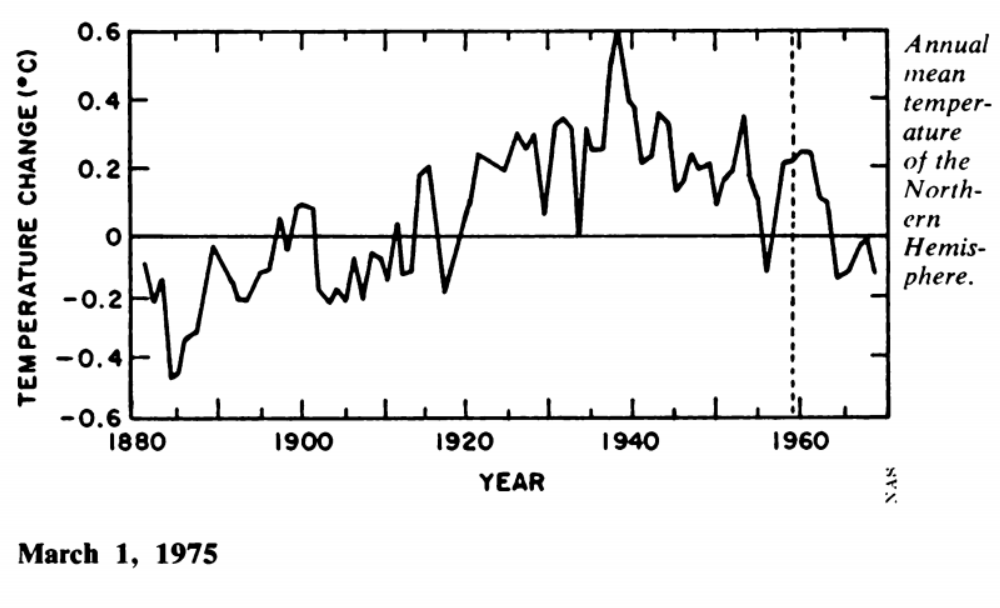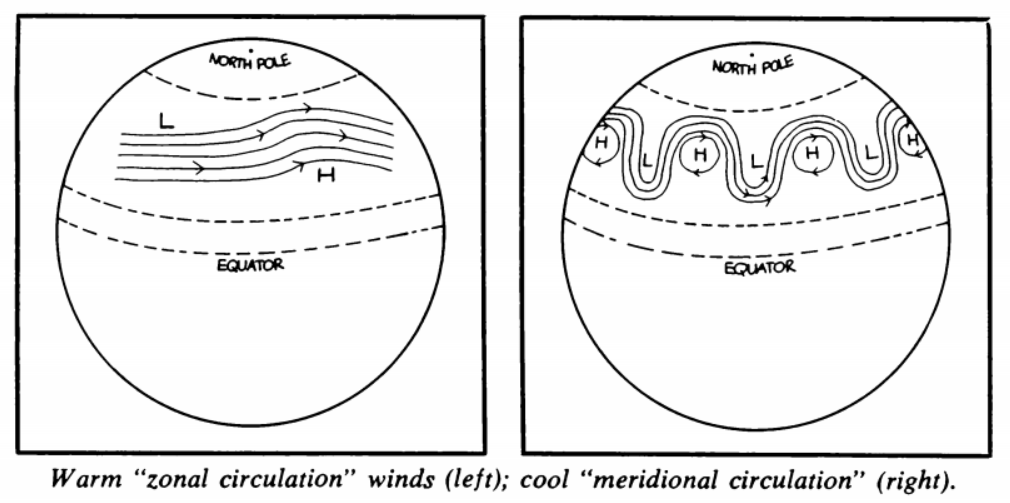 Compare that picture with Holdren's picture. Almost identical – except that Holdren blamed Arctic warming and a shrinking ice cap..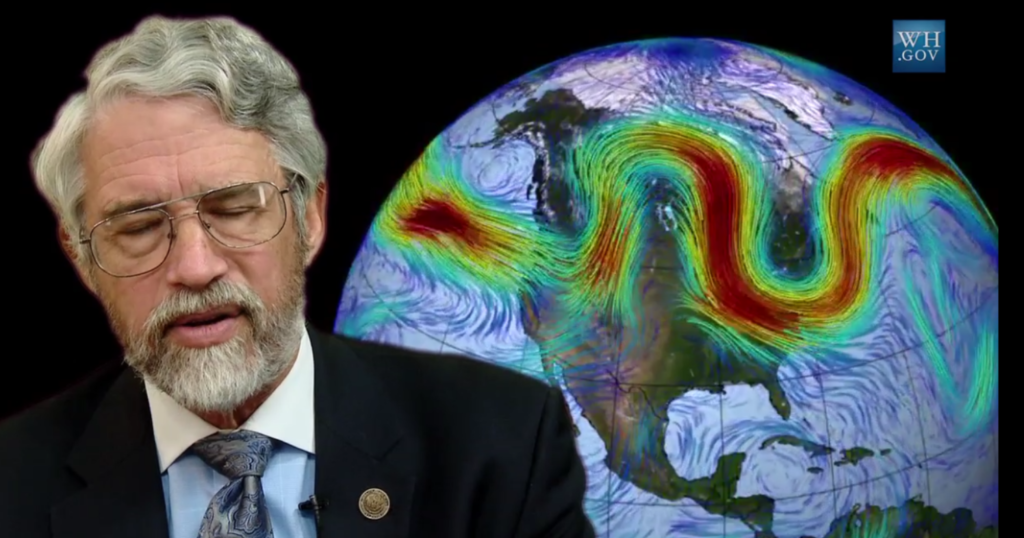 CEI is suing the White House over release of the documents behind this fraud, and of course there aren't any because Holdren just made the whole thing up.
By Stephen Dinan – The Washington Times – Monday, May 9, 2016

The White House showed "bad faith" in how it handled an open records request for global warming data, a federal court ruled Monday, issuing yet another stinging rebuke to the administration for showing a lack of transparency.

 For President Obama, who vowed to run the most transparent government in U.S. history, Judge Amit P. Mehta's ruling granting legal discovery in an open records case — the third time this year a judge has ordered discovery — is an embarrassing black eye.

In this most recent case, the Competitive Enterprise Institute was trying to force the White House office of science and technology policy to release documents backing up Director John C. Holdren's finding that global warming was making winters colder — a claim disputed by climate scientists.

Obama White House showed 'bad faith' in global-warming case, judge rules – Washington Times
Not too surprising, because Holdren was also pushing the global cooling scam in 1970.