By 1845, Britain had banned slavery and former US president John Quincey Adams was lamenting that Andrew Jackson (father of the Democratic Party) was working hard to keep slavery alive in America.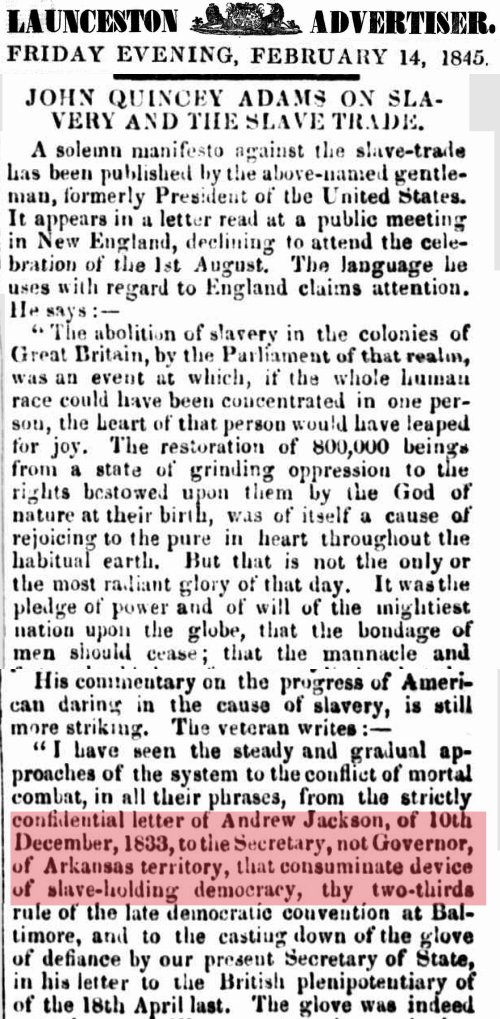 14 Feb 1845 – JOHN QUINCEY ADAMS ON SLAVERY AND THE SLAVE TRADE. – Trove
In order to eliminate slavery, Abraham Lincoln had to found the Republican Party.