Tim Kaine held a rally yesterday in West Palm Beach – and nobody but journalists and operatives showed up. This is the guy who will be president after sick Hillary passes away.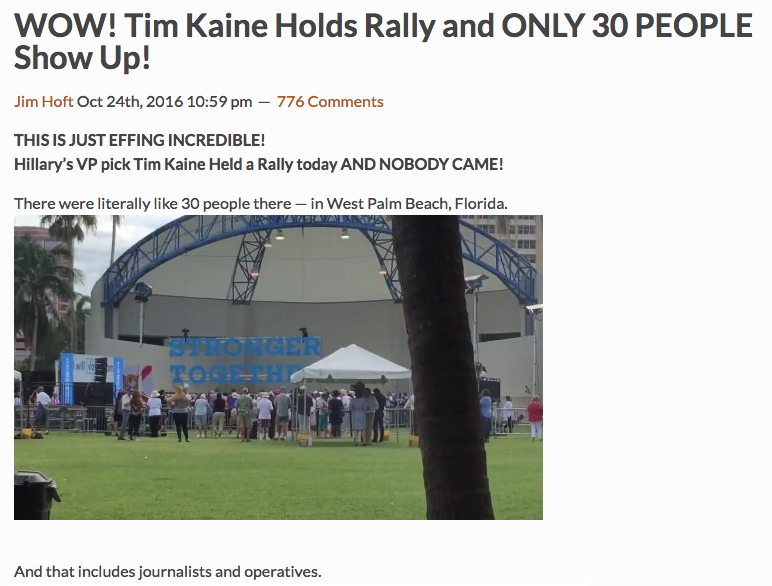 WOW! Tim Kaine Holds Rally and ONLY 30 PEOPLE Show Up!
Meanwhile, 20,000 people showed up in Tampa to see Trump. That is more than 15% of the population of Tampa.
20,000 Supporters Turn Out to See DONALD TRUMP in Tampa– LIVE STREAM VIDEO