GOP senators gunned down playing baseball in Virginia
Country and Western concert massacre in Las Vegas
Baptist Church massacre in Texas
Rand Paul attacked in his yard.
Antifa violence to shut down free speech
The left has officially declared war on America. They dress like ISIS and use the same tactics.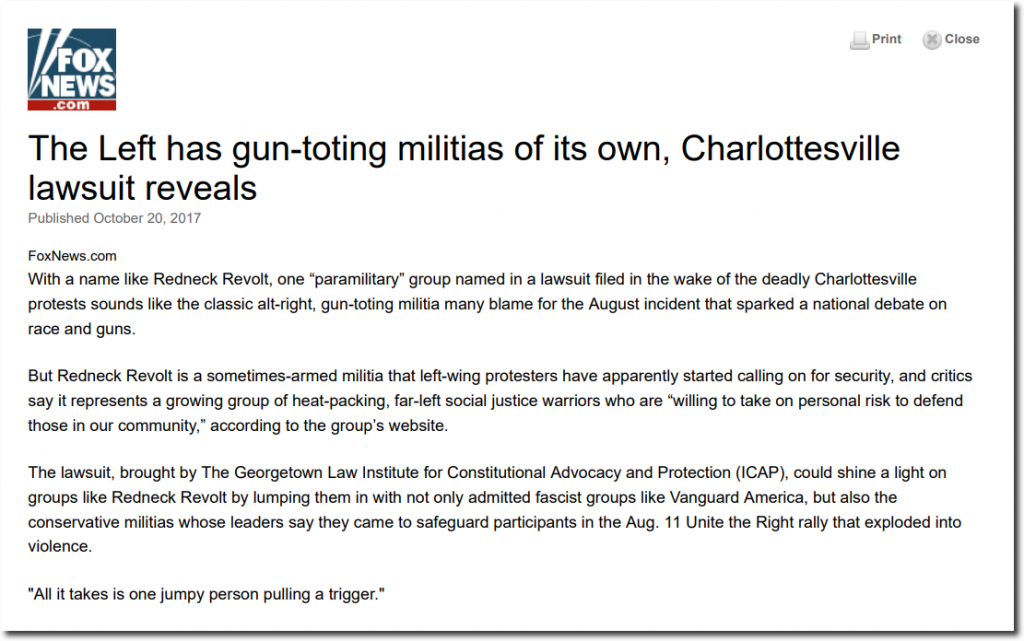 The Left has gun-toting militias of its own, Charlottesville lawsuit reveals | Fox News