Get your facts first, then you can distort them as you please.
There has been no trend in November 26 US temperatures since the start of records in 1895.
On this date in 1896, upstate New York reached 78 degrees, and most of the East Coast was over 70 degrees.
1896 was one of the world's worst years for heatwaves
A ten day heatwave during August 1896 killed thousands of people in the US, many of them in New York.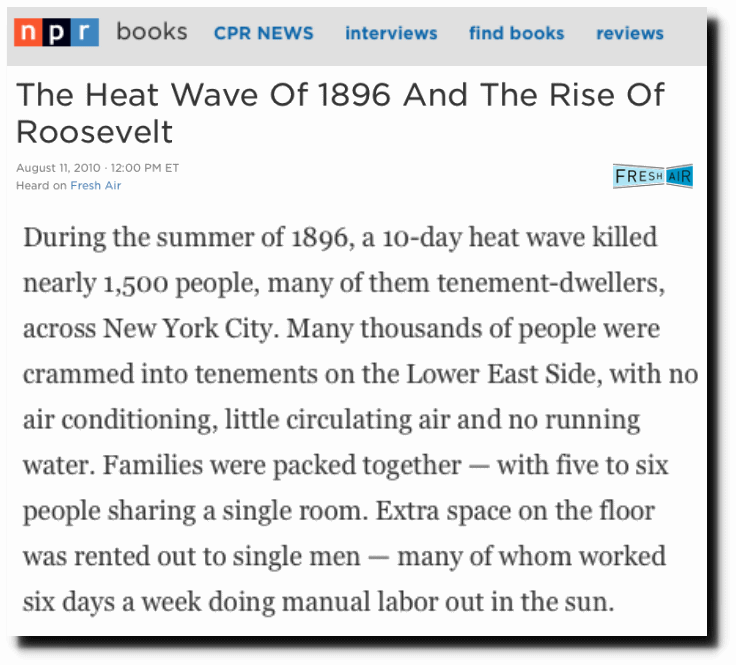 Australia had their worst heatwaves on record during January of 1896.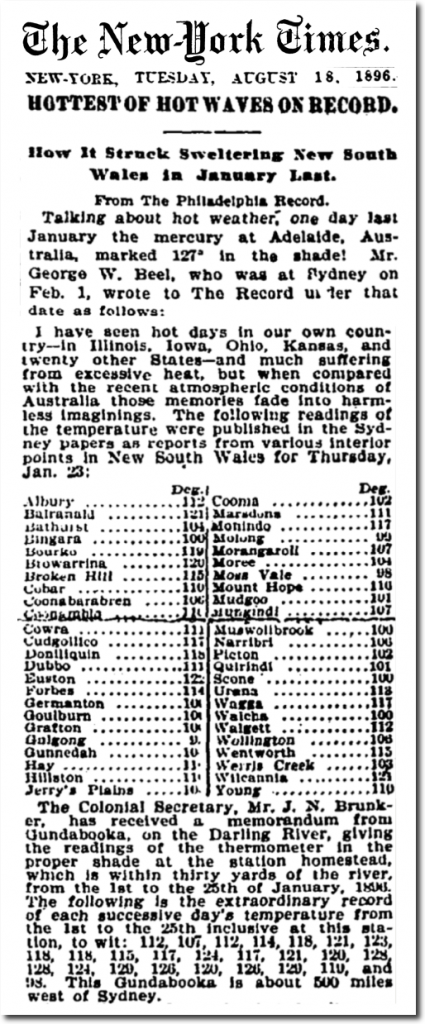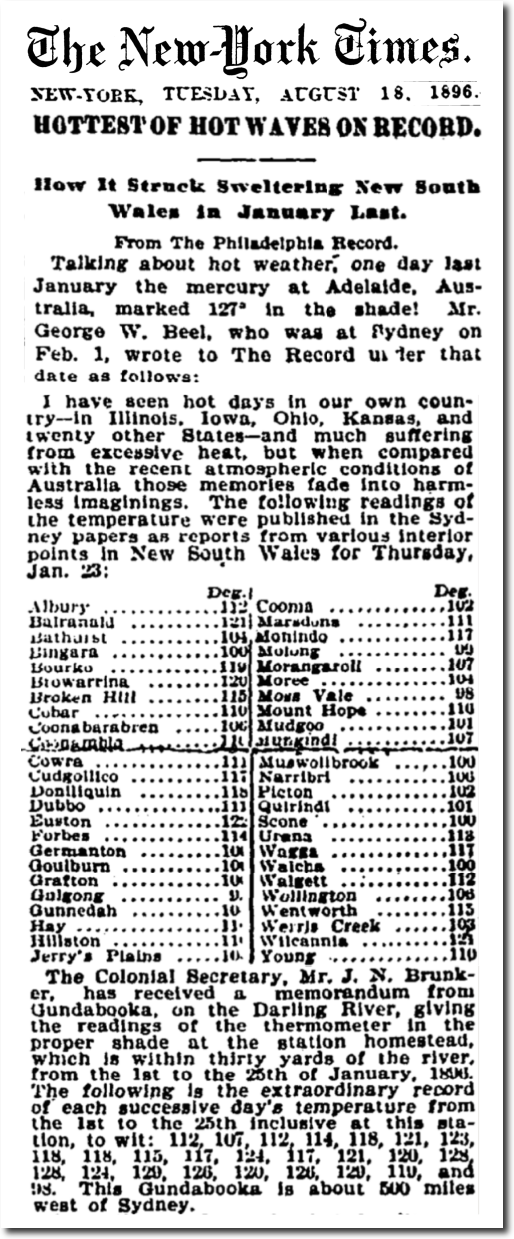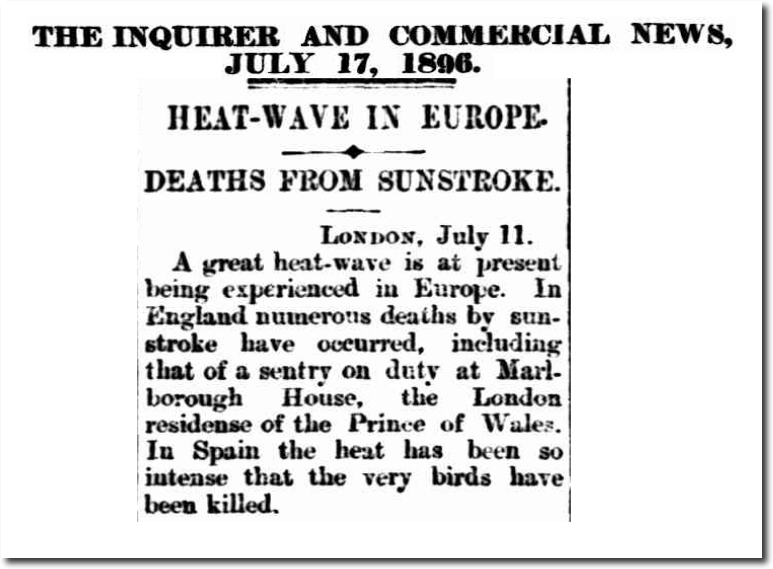 17 Jul 1896 – HEAT-WAVE IN EUROPE.
If government funded climate scientists were actual scientists, they would want to understand this – rather than simply bury it.