Build it and they will come.
In response to my graphs showing how the US has cooled over the last century, reader Jeff has been pointing out that it was cooler from 1871 to 1918.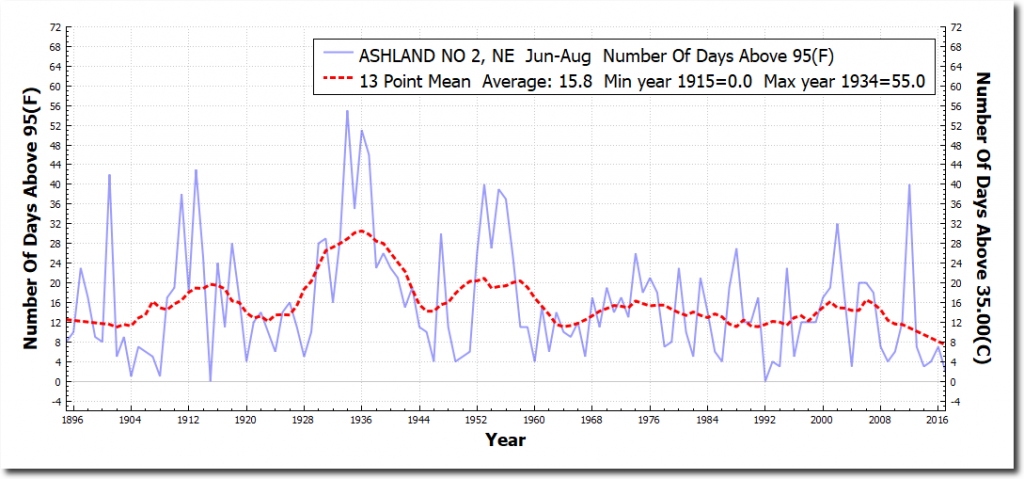 No surprise there. In 1989, NOAA's Tom Karl said most global warming occurred before 1919, and that Earth cooled from 1921 to 1979. Which is exactly what my graphs show.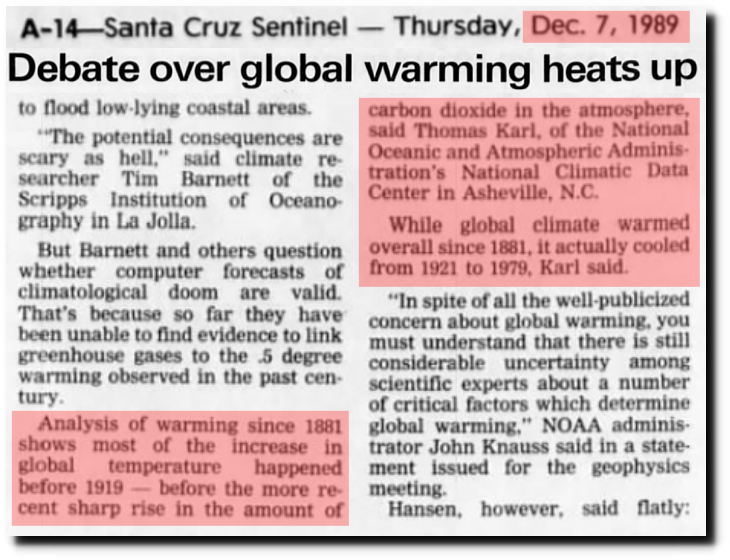 07 Dec 1989, Page 14 – Santa Cruz Sentinel at Newspapers.com
A huge amount of warming was reported from 1918 to 1923.
Is the North Pole going to melt entirely? Are the Arctic regions warm- ing up, with the prospect of a great climatic change in that part of the world? Science is asking these questions.

Reports from fishermen, seal hunters, and explorers who sail the seas around Spitsbergen and the eastern Arctic all point to a radical change in climatic conditions, with hitherto unheard-of high temperatures on that part of the earth's surface. Observations to that effect have covered the last five years during which the warmth has been steadily increasing.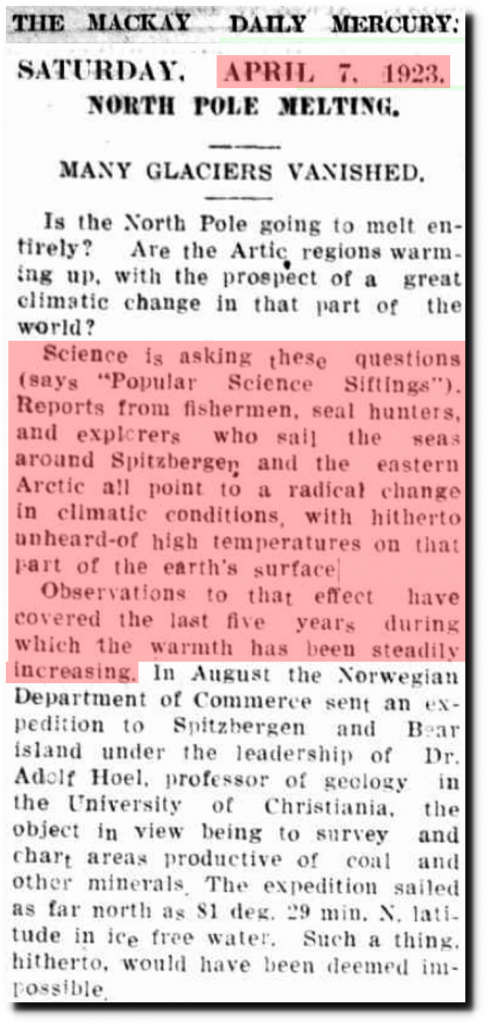 07 Apr 1923 – NORTH POLE MELTING. – Trove
In 1974, NCAR showed that this warming continued until 1945, followed by sharp cooling until the 1970's.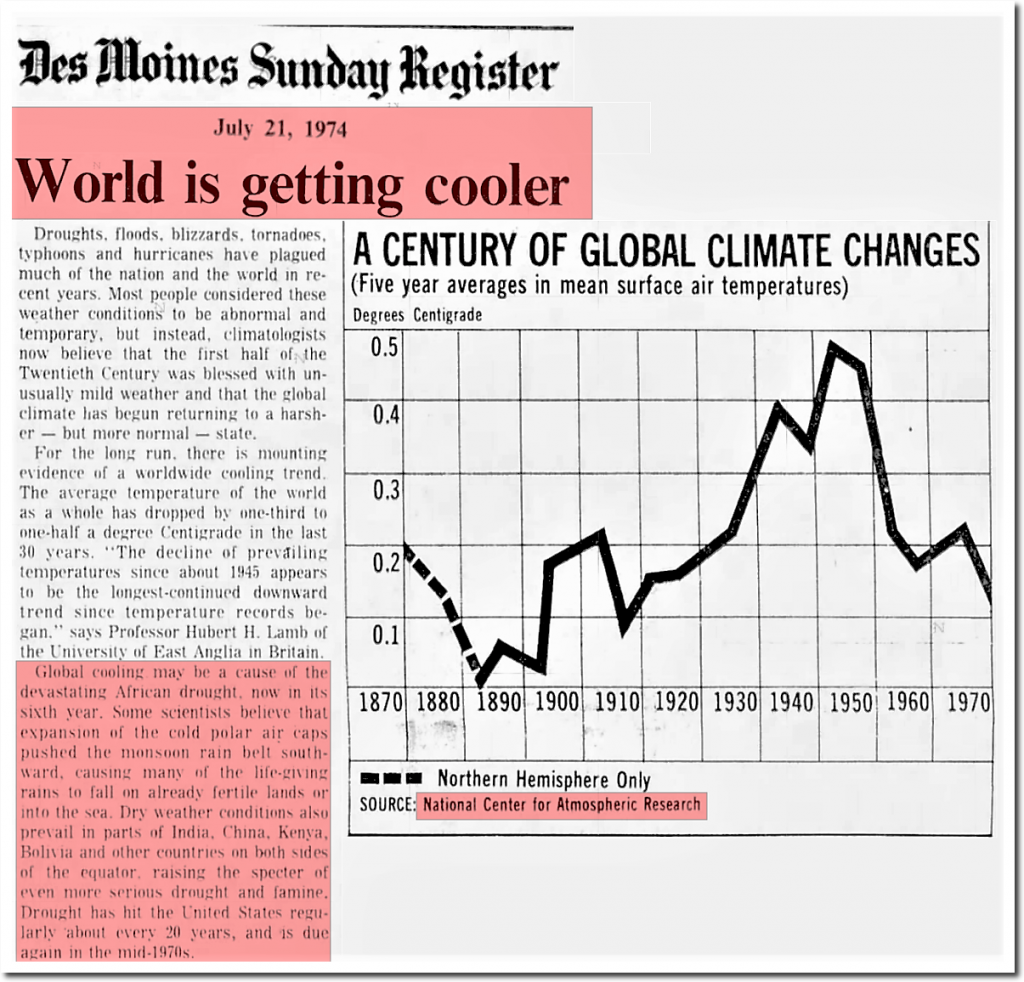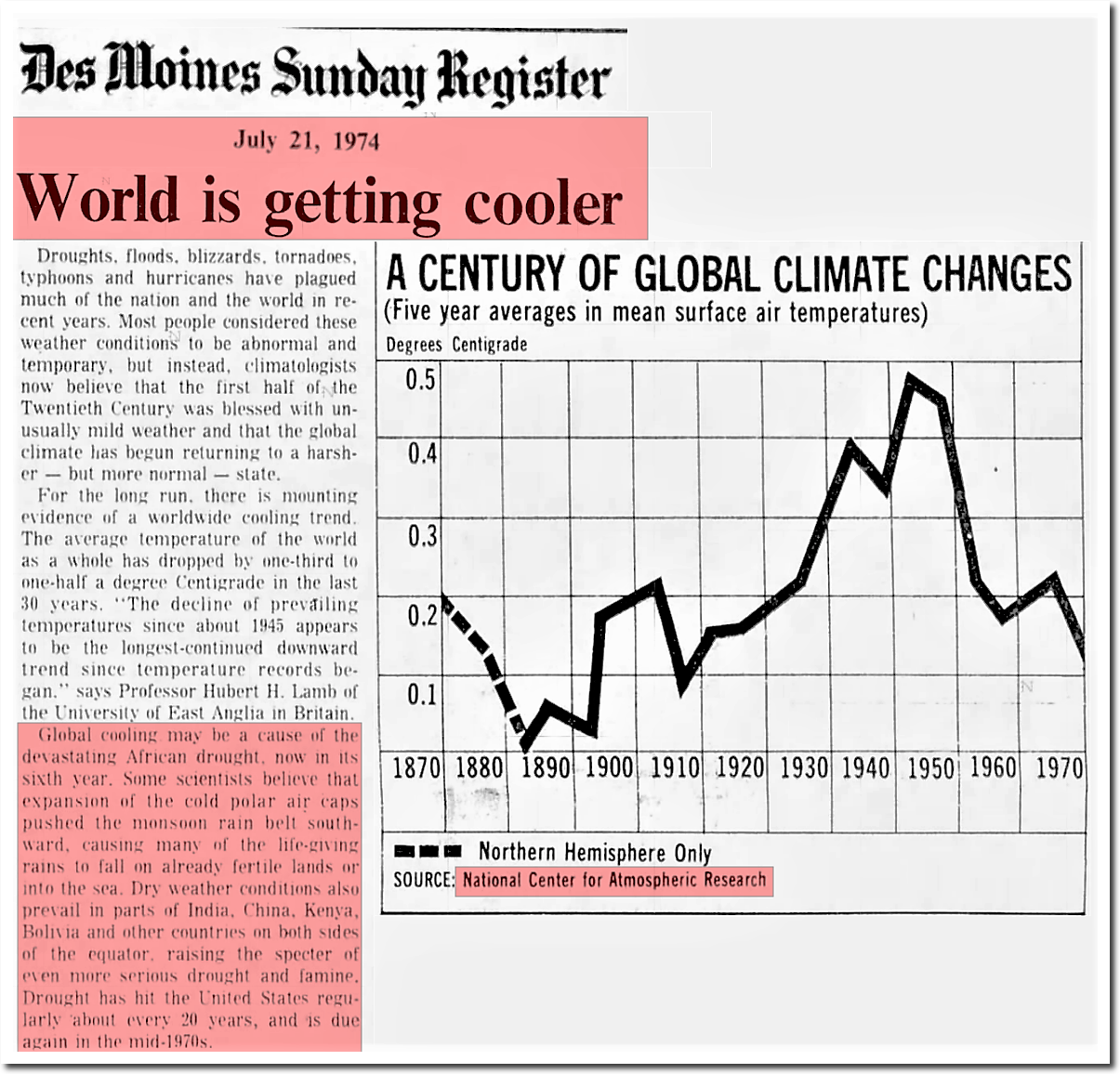 21 Jul 1974, 13 – The Des Moines Register at Newspapers.com
Good to see that we all agree, but not so good to see how Jeff is trying to mislead people by cherry-picking cold weather in the 19th century.