The number of hurricanes hitting the US is down from nearly 2.5 hurricanes per year in the 1880's to just over 1.5 hurricanes per year now.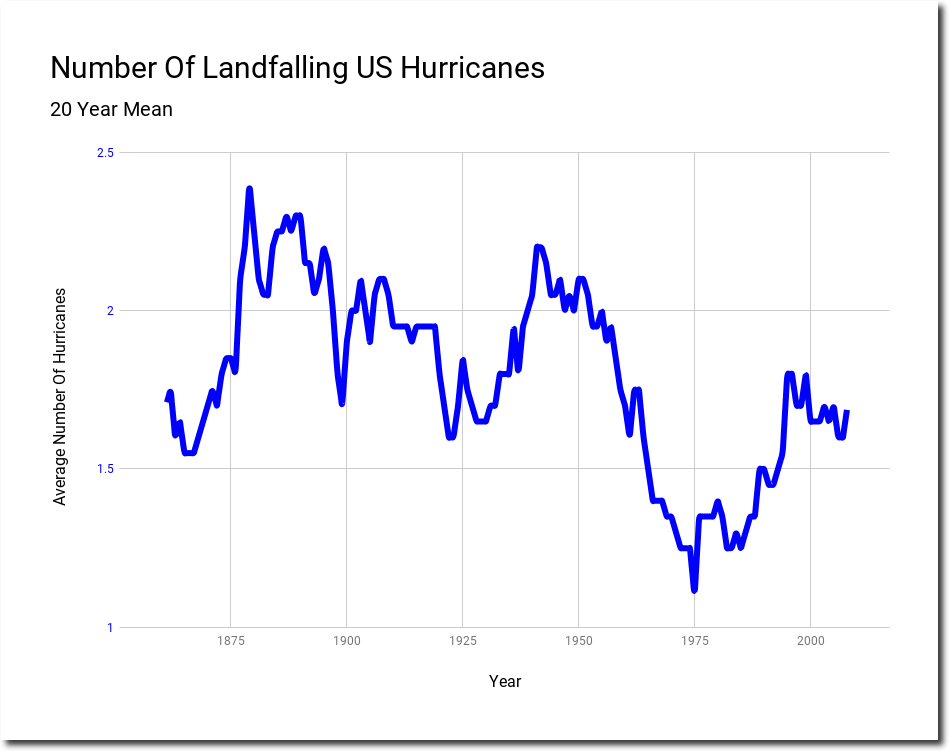 The number of US major hurricanes (Category 3-5) peaked in the 1950's at one per year, and is now at a record low.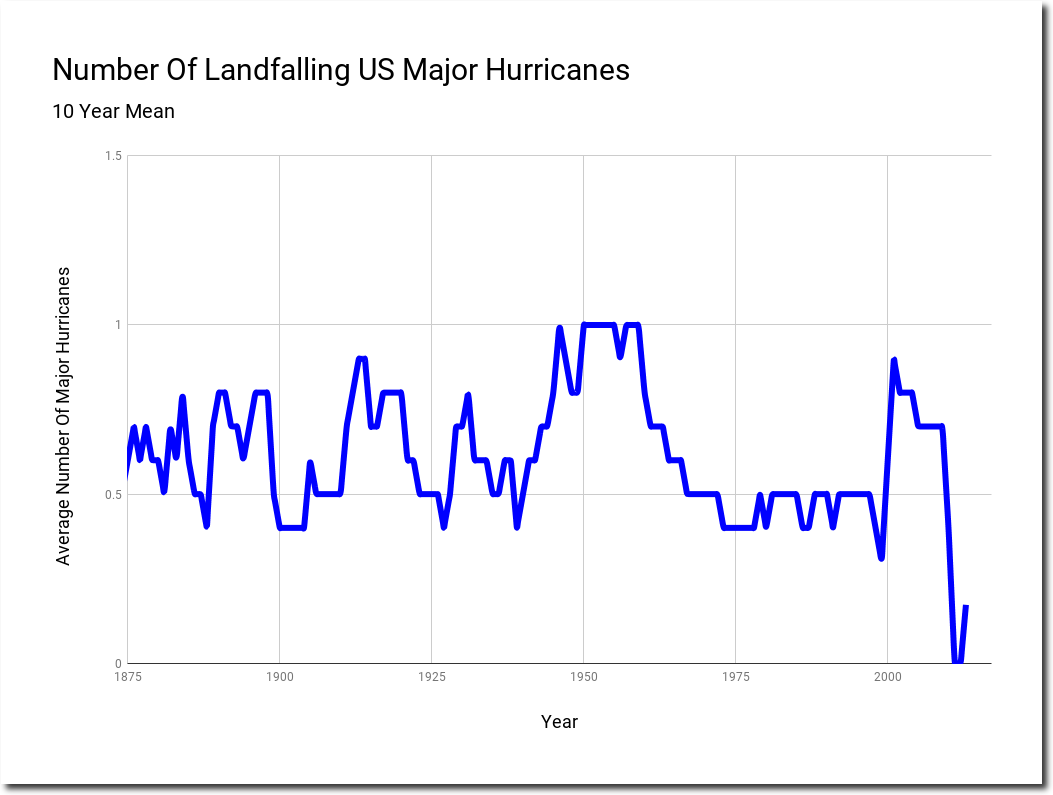 Spreadsheet     HURDAT Re-analysis
Climate alarmists and the press claim the exact opposite, because they operate from a standpoint of ignorance, superstition and stupidity.