NASA and NOAA had good reason to make the heat of 1934 disappear. The heat and drought was global, the Arctic was dissolving, England was going to drown, and the whole world had "freak weather."  If people knew about that, it would wreck their global warming scam.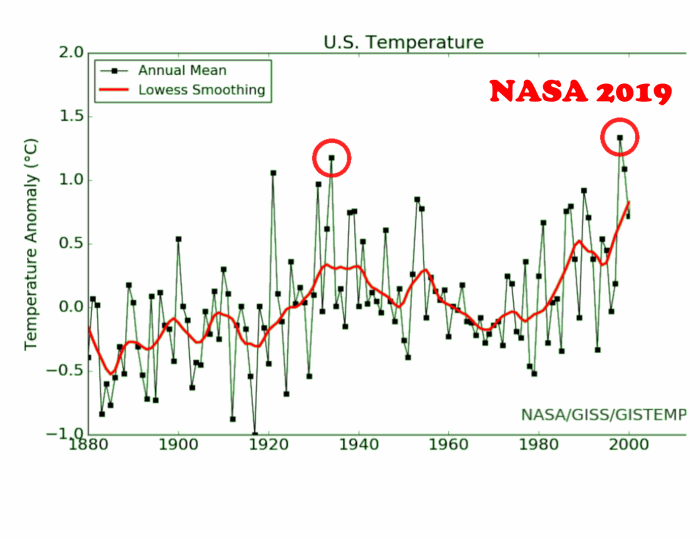 03 Feb 1934 – "WORLD HEATING UP." – Trove
1934 and 1936 were unprecedented years for heat and drought in US. But the extreme weather wasn't just in the US – it was global.  Click on the 1934 LA Times below to see it full sized.
30 Dec 1934, Page 13 – The Los Angeles Times at Newspapers.com
During 1934, the world experienced unprecedented drought and heat.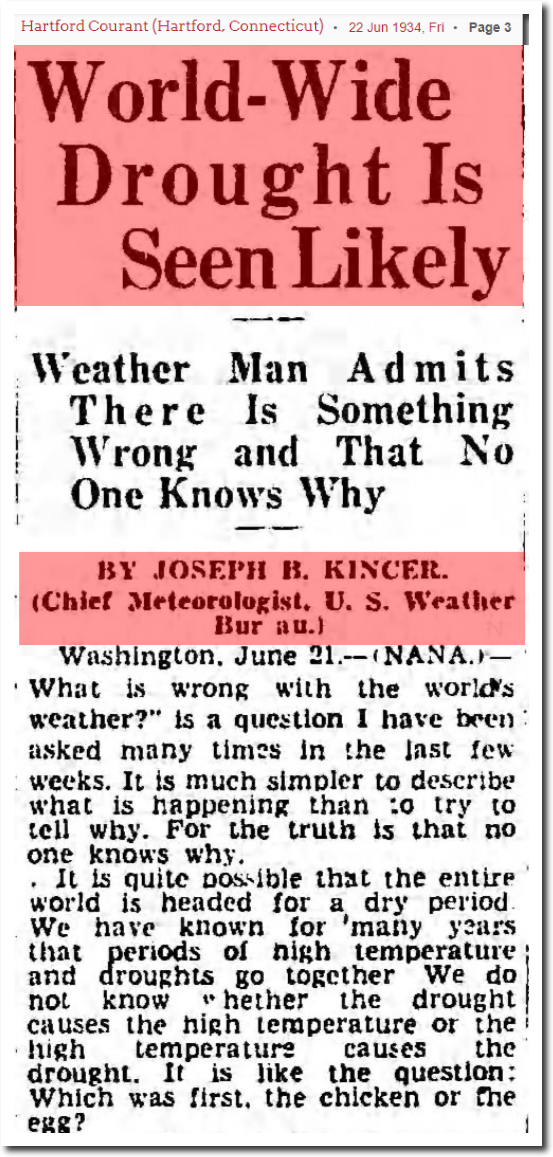 22 Jun 1934, Page 3 – Hartford Courant at Newspapers.com
22 Jun 1934 – EARTH GROWING WARMER – Trove
04 Jun 1934 – WORLD DROUGHT – Trove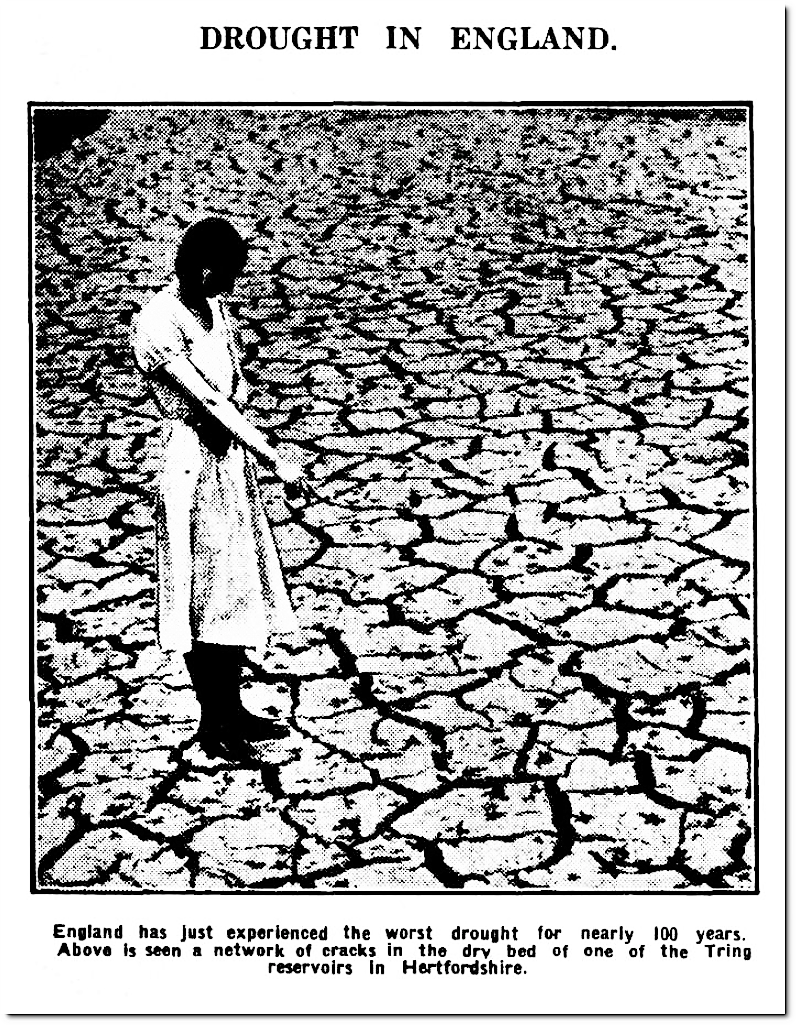 19 Jul 1934 – DROUGHT IN ENGLAND. – Trove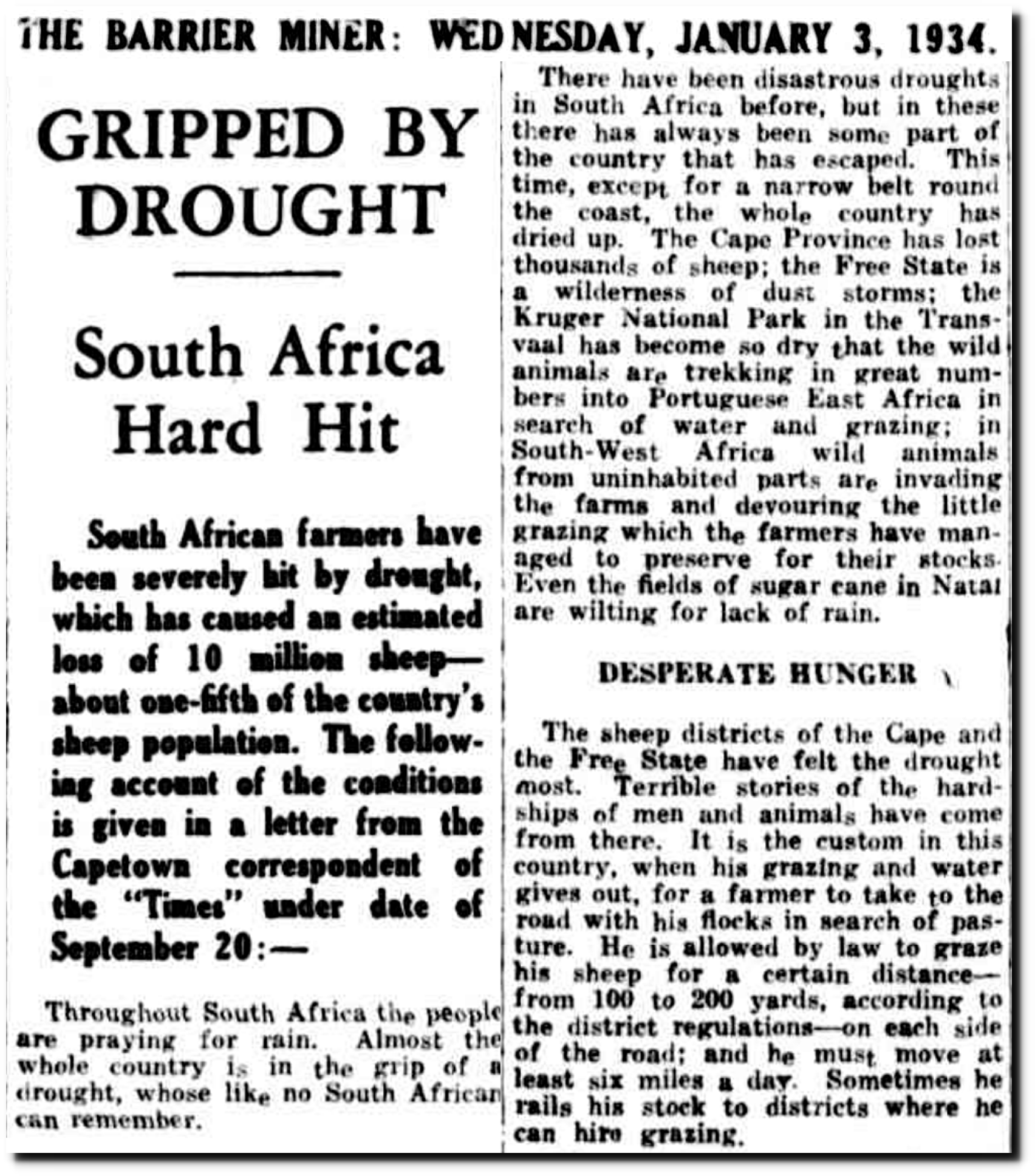 03 Jan 1934 – GRIPPED BY DROUGHT – Trove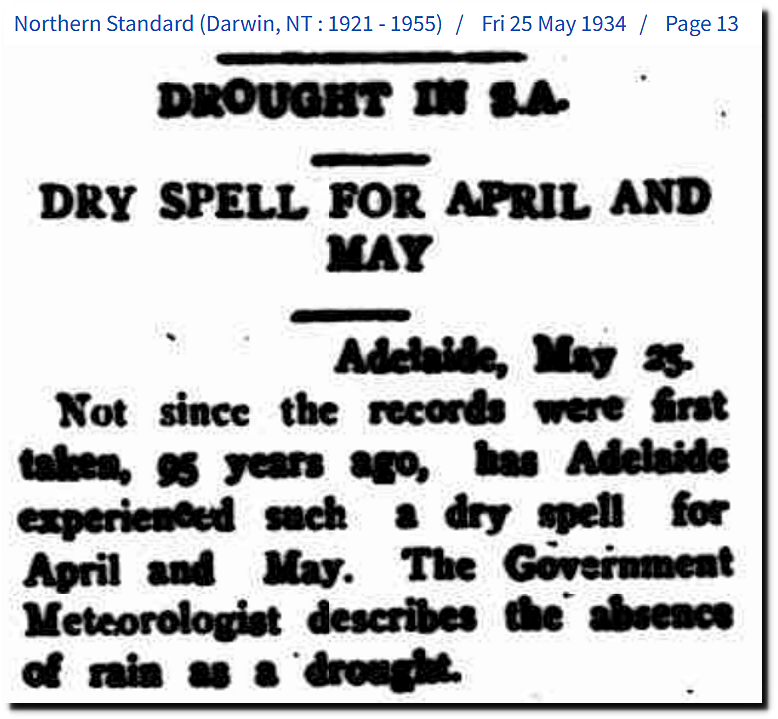 25 May 1934 – DROUGHT IN S.A. – Trove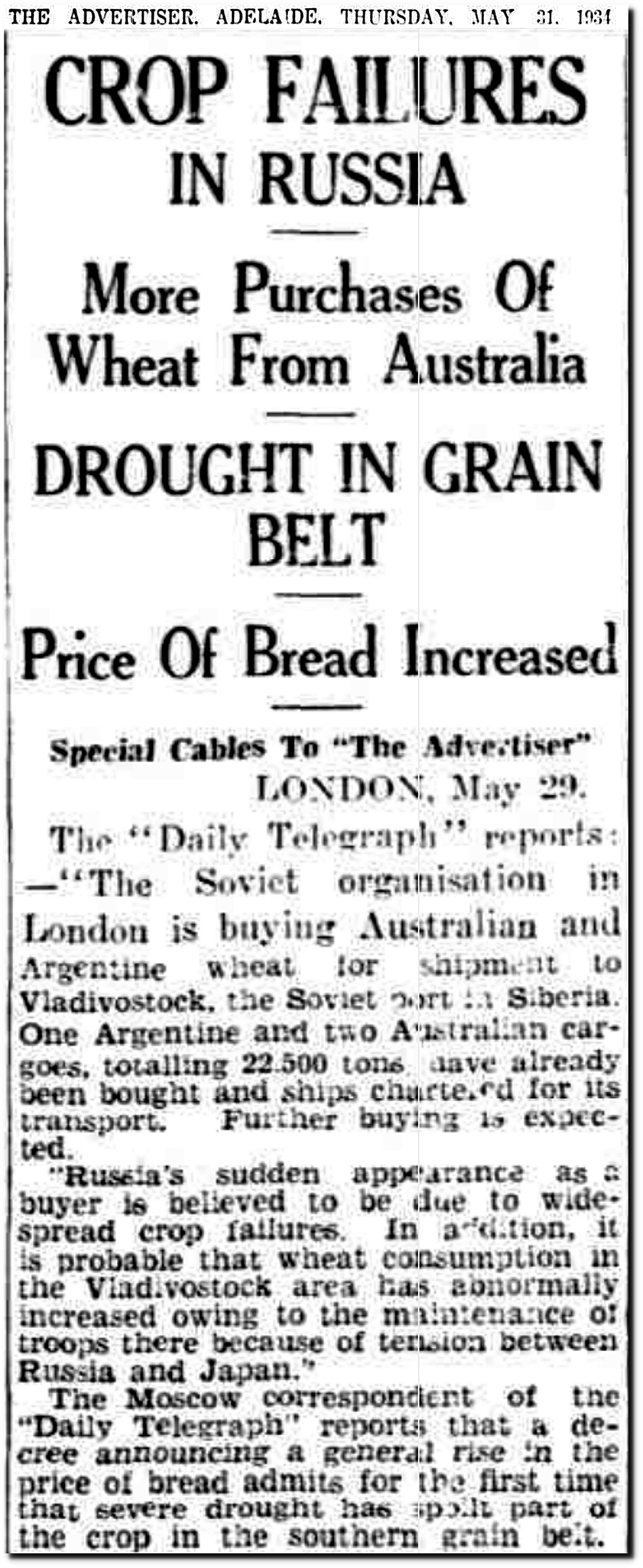 31 May 1934 – CROP FAILURES IN RUSSIA – Trove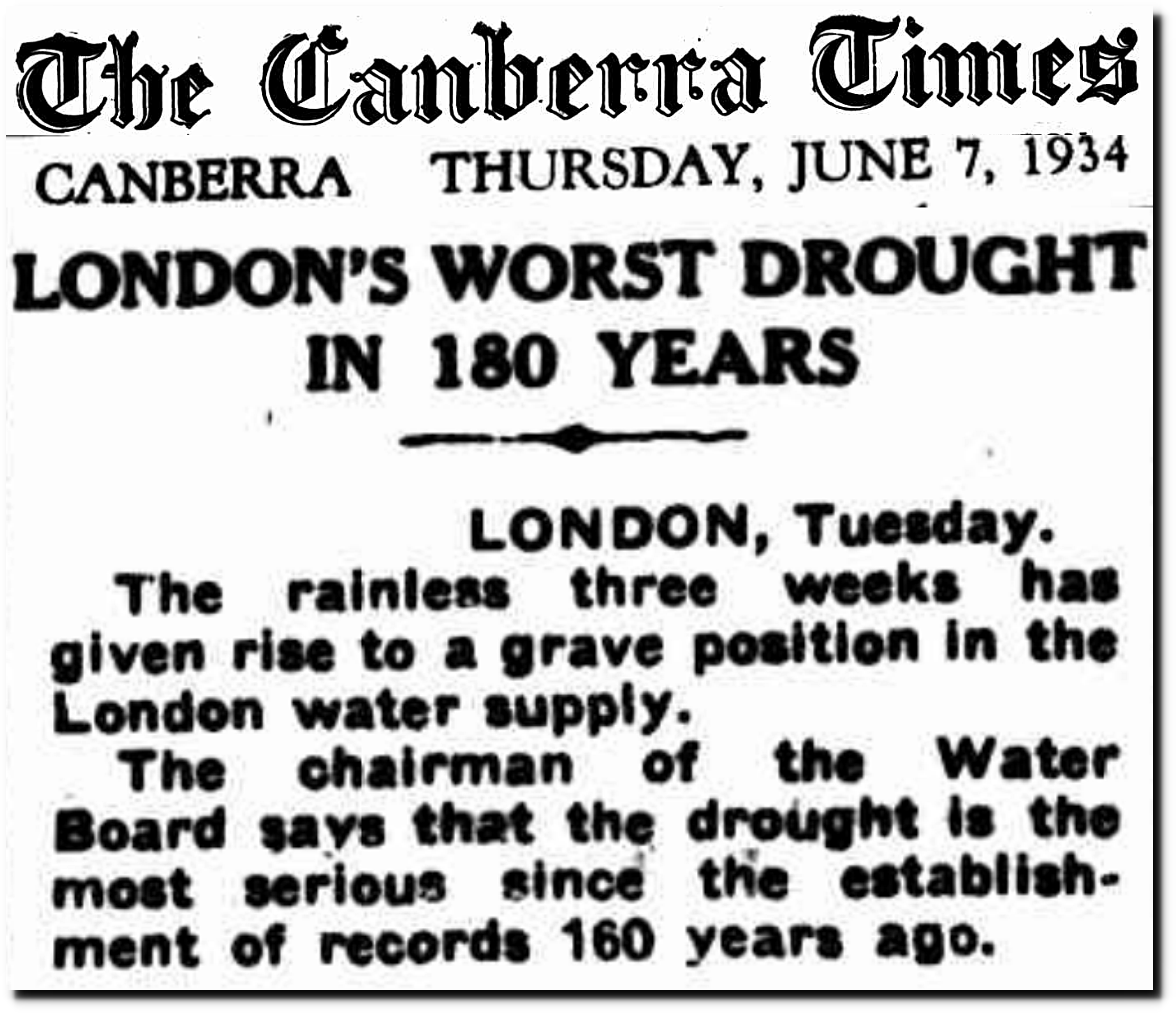 07 Jun 1934 – LONDON'S WORST DROUGHT IN 180 YEARS – Trove
31 May 1934 – [?] WAVE. WHOLE WORLD AFFECTED. – Trove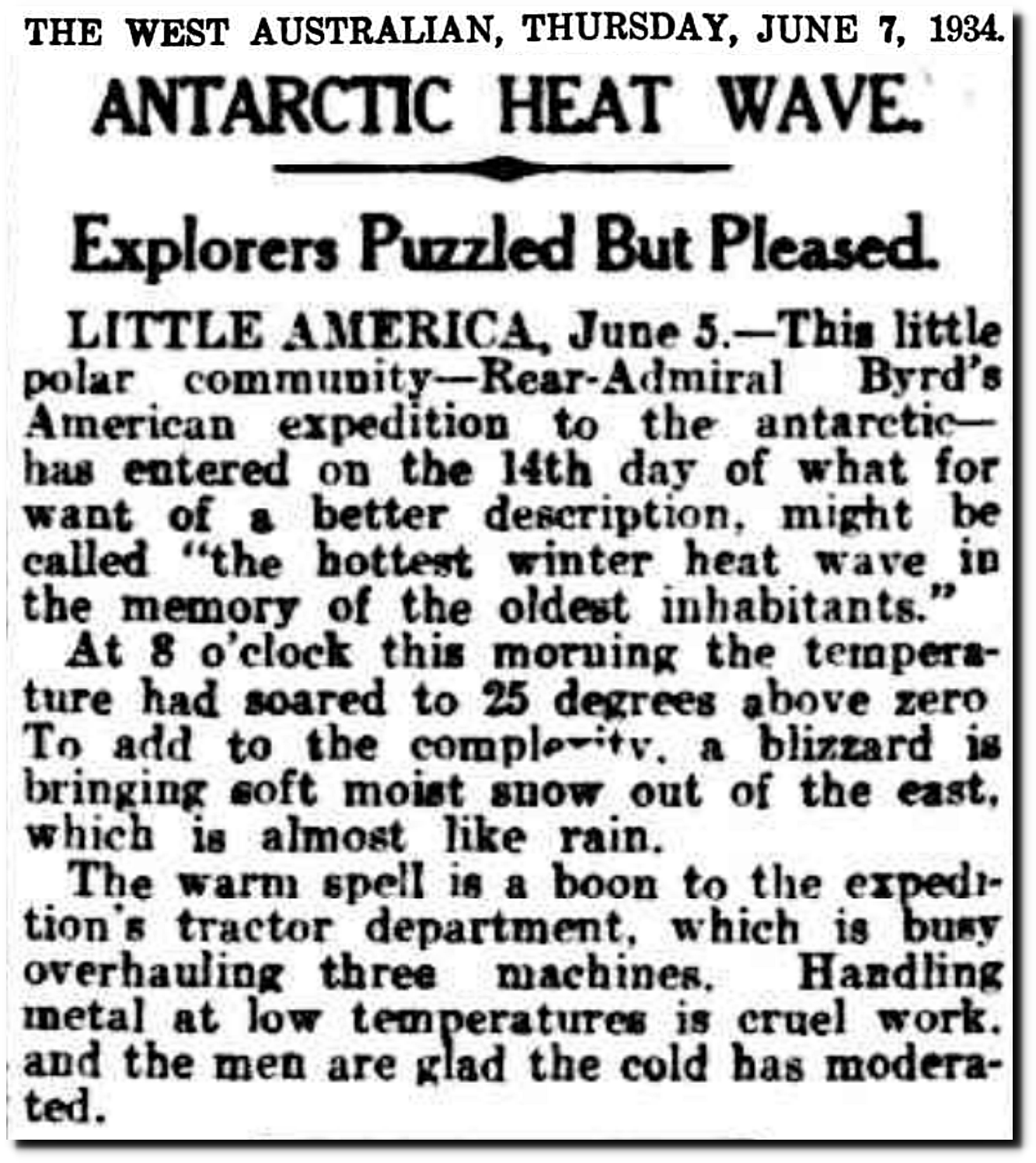 07 Jun 1934 – ANTARCTIC HEAT WAVE. – Trove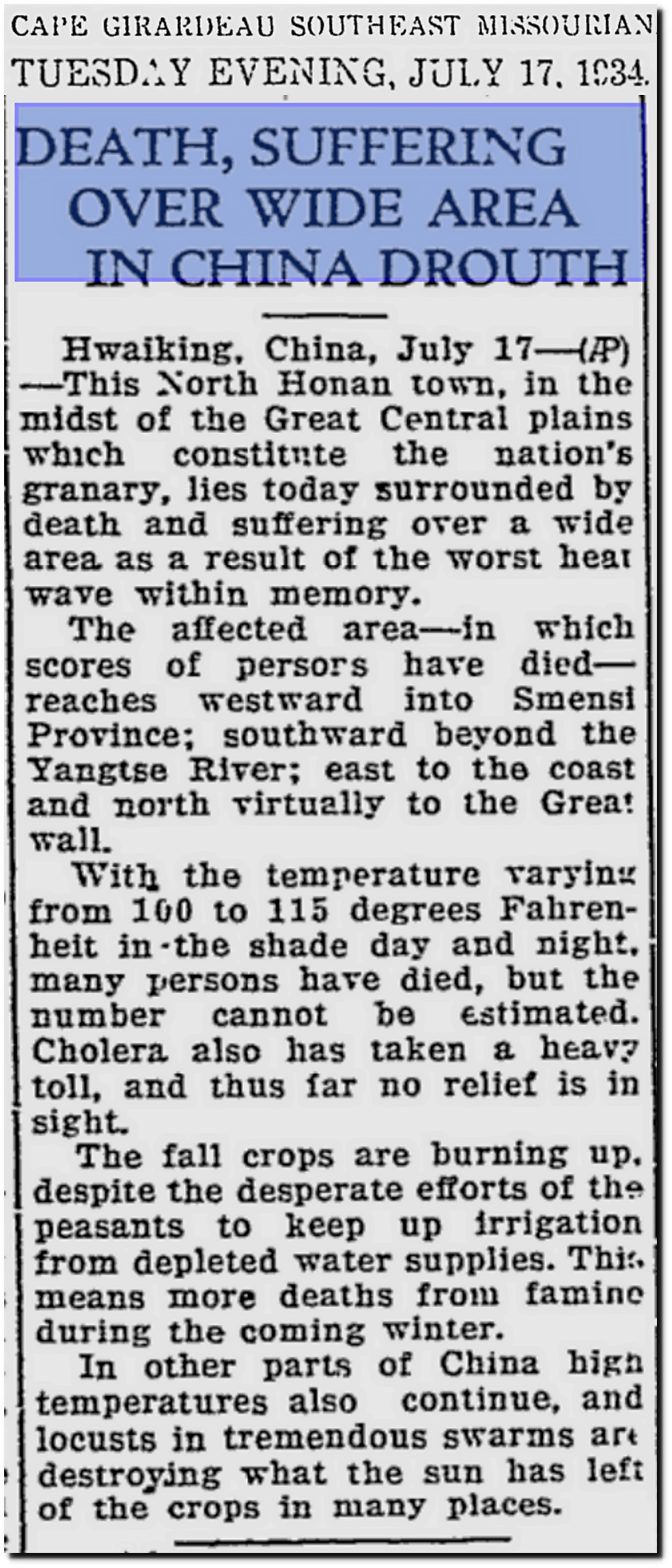 The Southeast Missourian – Google News Archive Search
Gettysburg Times – Google News Archive Search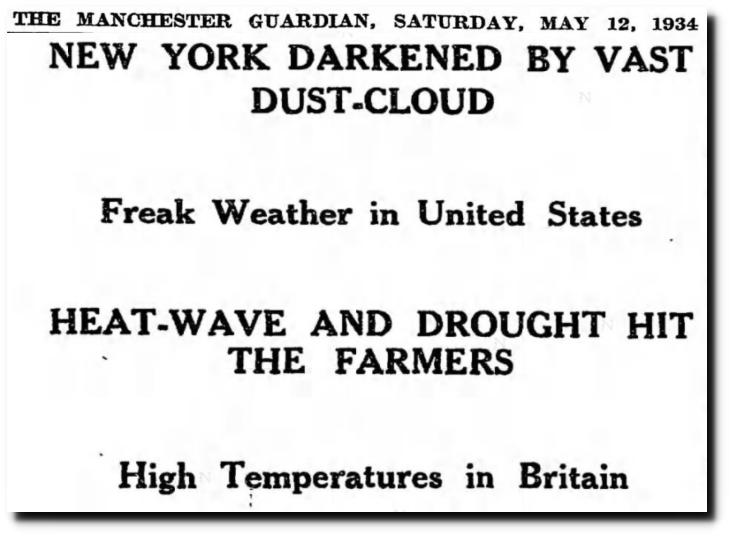 12 May 1934, 13 – The Guardian at Newspapers.com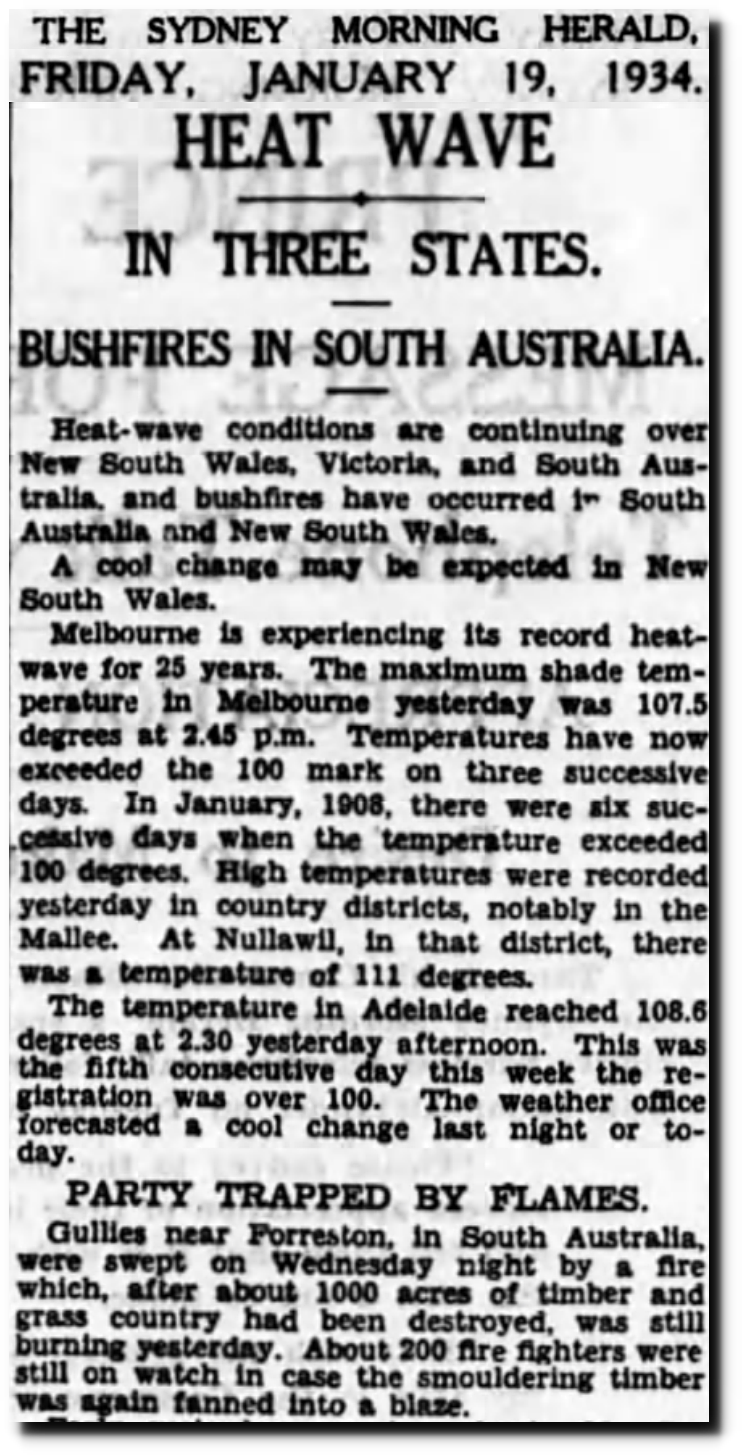 19 Jan 1934, Page 10 – The Sydney Morning Herald at Newspapers.com

05 Jun 1934, Page 5 – The News-Chronicle at Newspapers.com