On July 25, 1934 Iowa set their official high temperature record of 118 degrees. The average maximum temperature around the US that day was 95 degrees, with 54% of the US above 95 degrees, and 34% of the US above 100 degrees.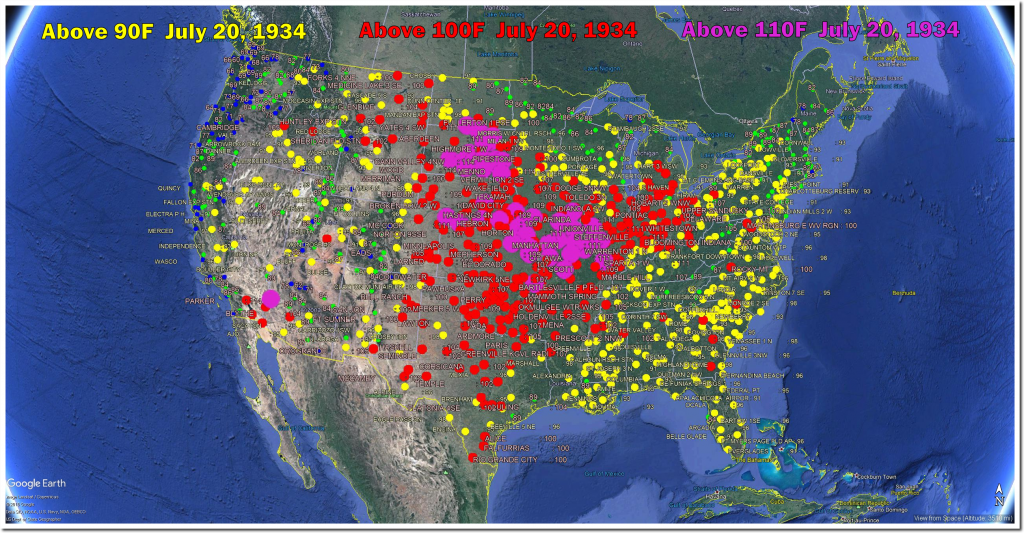 US July 20 afternoon temperatures have plummeted since the 1930's.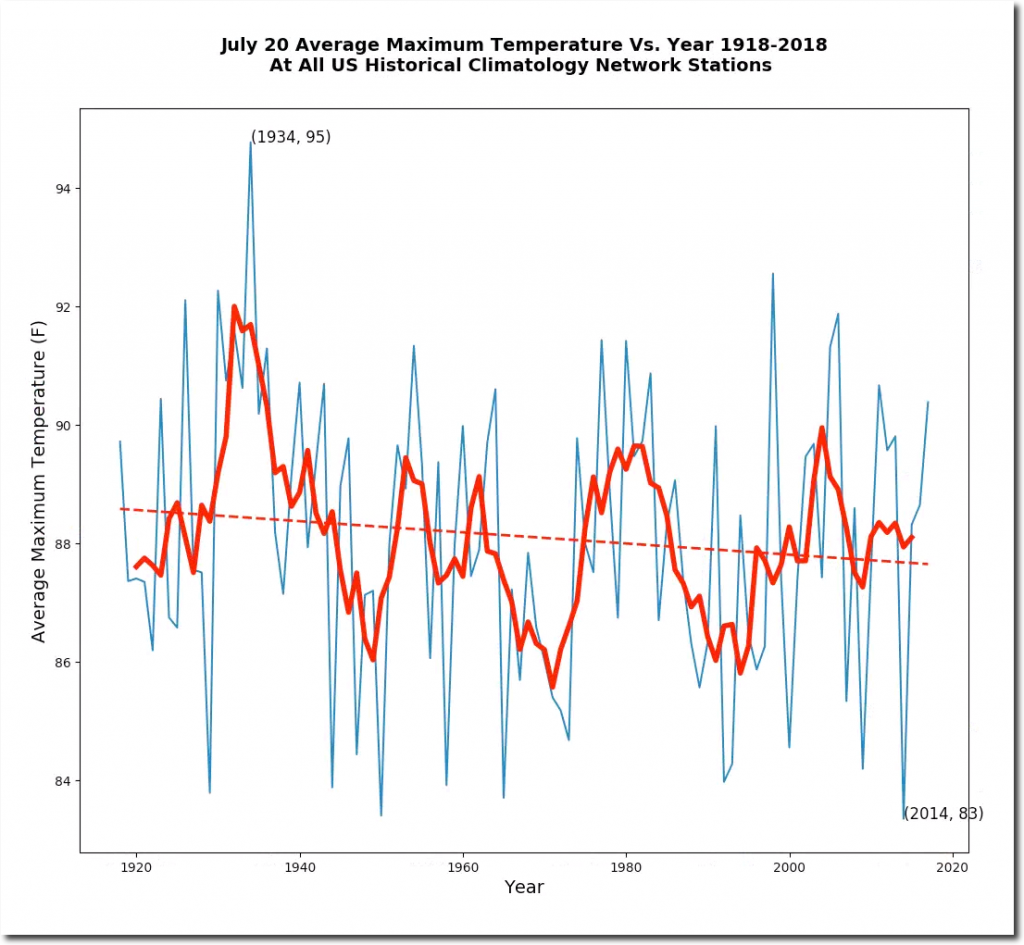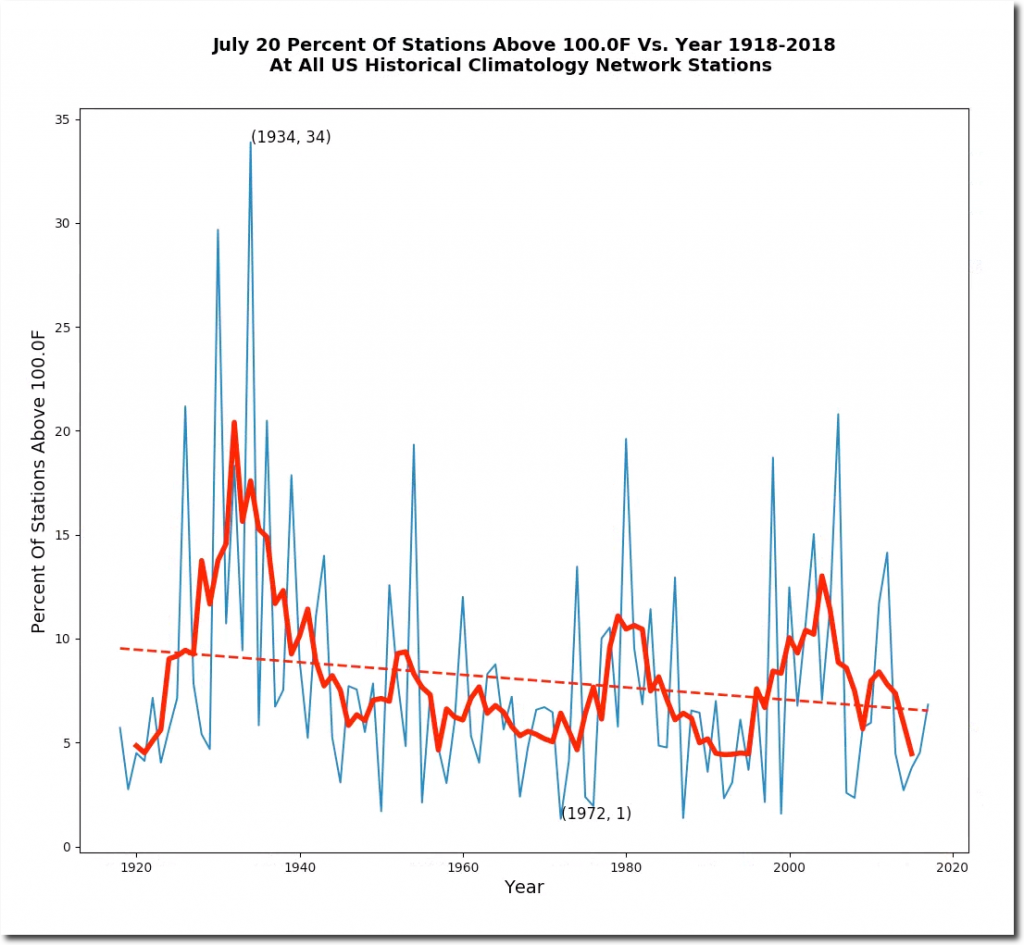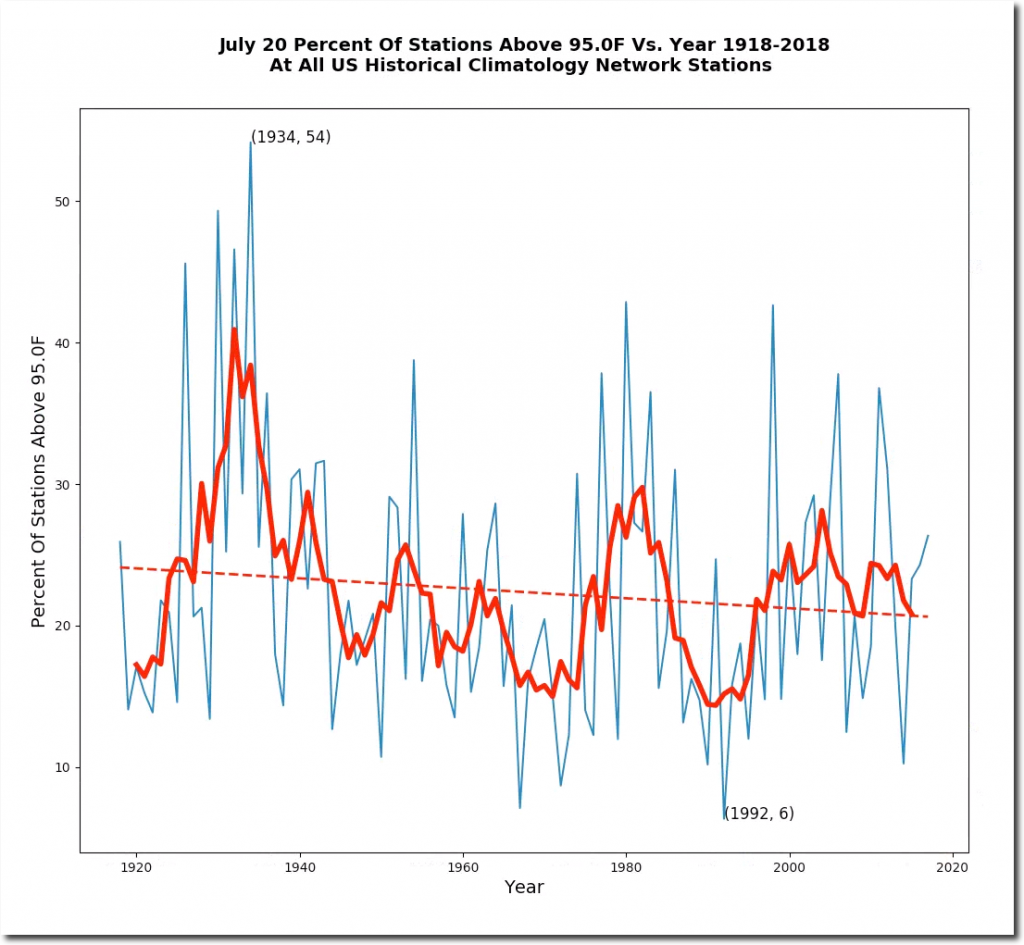 Eighty percent of the US was in severe or extreme drought that month.