NOAA says that there has been no increase in heatwaves east of the Rockies, which covers more than two-thirds of the US.
But while the Midwest joins the overall warming trend, it has not been hit frequently by summer heat waves, according to Ken Kunkel of NOAA's National Centers for Environmental Information

"The Midwest has not experienced any substantial summer warming and this spills over into heat waves," he said. "The period of most heatwaves for the Midwest remains the 1930s Dust Bowl era." In North America, there has been an increase in heatwaves west of the Rocky Mountains, but to the east, generally not, he said
This directly contradicts NOAA's CEI (Climate Extremes Index) which shows a very large increase since 1970 in the area of the US affected by unusual summer heat.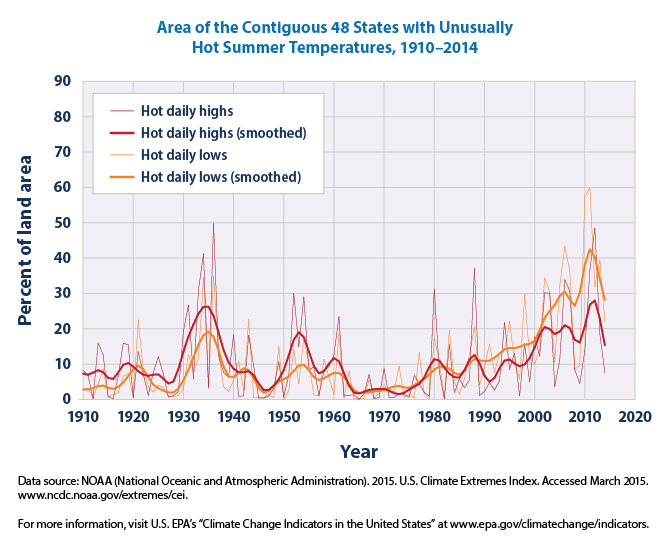 High and Low Temperatures | Climate Change | US EPA
The NOAA CEI graph above is baseless. The area of the US affected by hot summer temperatures has plummeted since the 1930's. This is confirmed by the EPA graph below, which is also derived from NOAA (non-CEI) data.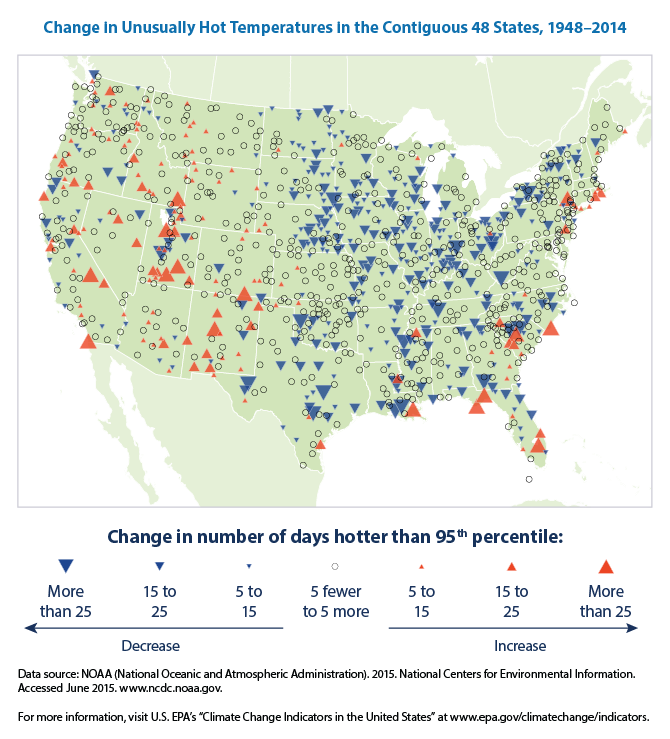 High and Low Temperatures | Climate Change | US EPA
I've detailed this below.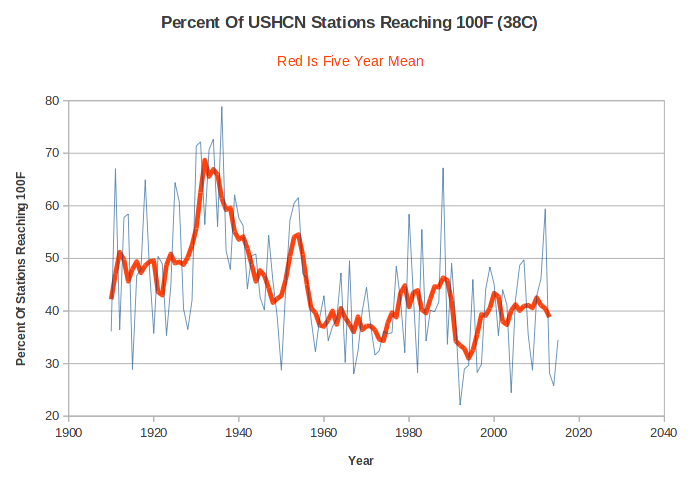 Splitting it up geographically, the area east of the Rockies (about 70% of the US) has seen a decrease of more than 50% in the area covered by 100 degree weather.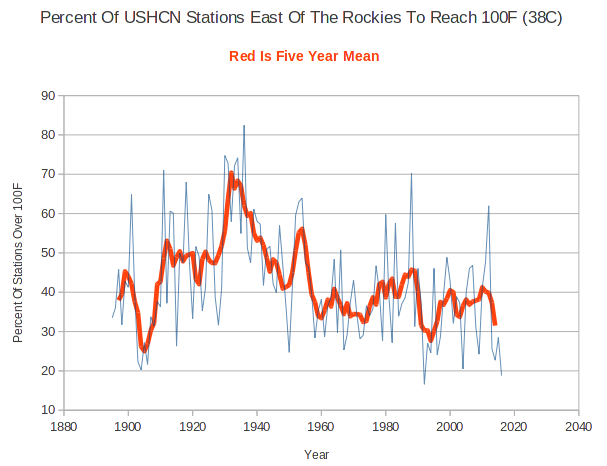 West of the Rockies has also seen no increase, and is currently near record lows.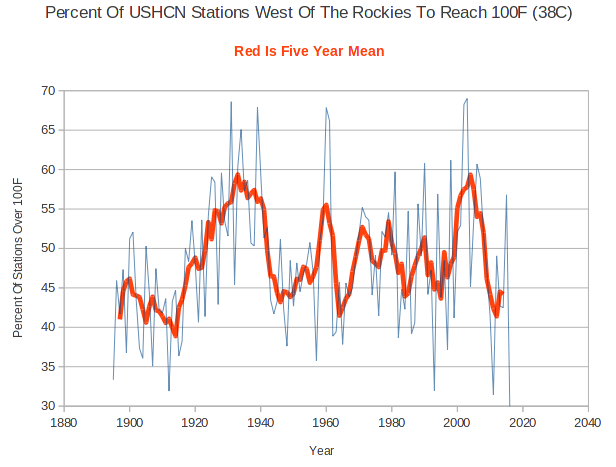 Let's focus specifically on 2012. NOAA CEI shows 2012 almost as hot as 1936, but it wasn't even close in either the west or the east. The NOAA CEI graph is completely fake data.
The maps below show visually just how much hotter 1936 was than 2012.
NOAA CEI is just one more example of blatant government climate fraud.