Last month at the Democratic Convention, Sigourney Weaver was on the verge of tears talking about the horrible drought in Texas. The poor ranchers who didn't have any grass to feed their cows.
Fabulous performance for Sigourney, but the last two years have been the wettest in Texas history. How many dozens of Texas Democrats sat there and said nothing while she spewed this nonsense?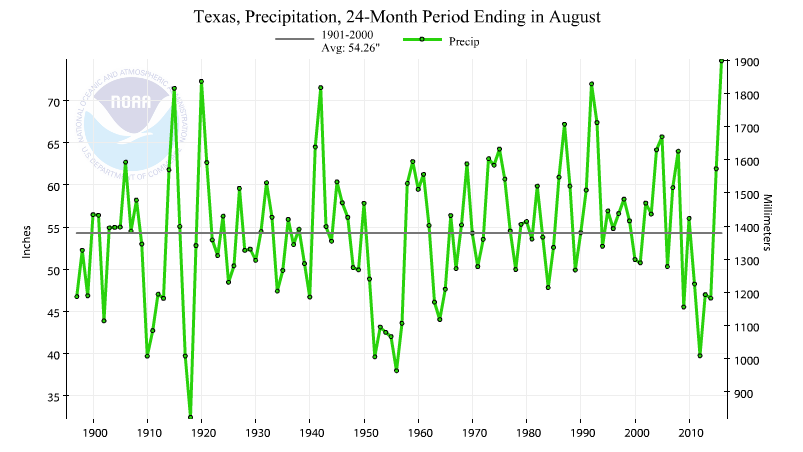 Climate at a Glance | National Centers for Environmental Information (NCEI)
Progressives simply make things up, and then never let go of their lies.